The Case of the Clobbered Cad
Author: Debra E. Marvin
Publisher: Journey Fiction
Print Length: 304 pages
Release Date: August 1, 2017
I Rate it:    
Genre: Cozy
Inspired by the famous Girl Detective, the members of the Olentangy Heights Girls' Detective Society, affectionately known as the Nosy Parkers, spent their formative years studying criminology, codes, and capers. Unfortunately, opportunities to put their unique skills to work were thin on the ground in the post-war boom of their little corner of suburbia and they eventually grew up to pursue more sensible careers. Until…
Heather Munro's youthful devotion to The Girl Detective led to a passion for digging around in history. Now pursuing her Master's Degree in Celtic Studies, Heather must balance exploring Edinburgh with her determination to excel in her all–male classes at the University. Unfortunately, on her first night working in the Archives room, she discovers the dead body of a visiting professor, the same would-be lothario she'd hoped never to see again.
As clues come to light, it's clear someone hopes to frame Heather for the murder. Besides her quirky landlady, whom can she trust? How can she clear her name? The police and the American Consul have plenty of suspects, but only two seem to have both motive and opportunity: Heather and the quiet Scottish historian she longs to trust.


We reference "The Girl Detective" but we never actually use her name!  You know who I'm talking about though, don't you?
The book is set in 1956.  Can you guess why I chose that particular year? Go ahead. You won't offend me!
Heather's first trip abroad is to the U.K. Sixty years later, Debra made her first trip abroad and was greeted in the Edinburgh airport by a lovely customs agent with a broad Scottish accent. (Debra grinned like an eejit!)
The Case of the Clobbered Cad was originally set in Old Sturbridge Village because I wanted to visit there. The heroine was a history major doing an internship.  When I made the last minute decision to buy a ticket to Scotland, I asked my publisher if she minded if I changed the setting! She loved the idea!
Like Heather, my grandfather was Scottish. (though mine was born in the U.S. to a Scottish immigrant family). He insisted I was "Scots t' the backbone and prood of it." What a thrill to be able to visit the village where his my great-grandparents called home.
I visited the Archeology Department at the University of Edinburgh and went inside the archives room. If you read the book, you'll understand why that was so important! (Though in 1956, the setting was completely different!)
I actually stayed on both of the Edinburgh streets used as 'home addresses' for two of my characters.
Some retired policemen and professors answered my questions, including a gentleman with an OBE.  You do know what that means, don't you?
Lisa Richardson, author of The Counterfeit Clue designed the covers!
While my earlier published works have been sweet romances, mysteries are my first love and I hope to take Heather elsewhere in Scotland and Ireland.
Debra E. Marvin tries not to run too far from real life but the imagination born out of being an only child has a powerful draw. Besides, the voices in her head tend to agree with all the sensible things she says. She'd like to live a wee bit closer to her grandchildren, but is thankful that God is in control, that He chooses to bless us despite ourselves and that He has a sense of humor.
Other than writing light-hearted romances and gritty gothics, she has rather normal obsessions such as fabric, peanut butter, vacations, British dramas, and whatever mystery series she's currently stuck on.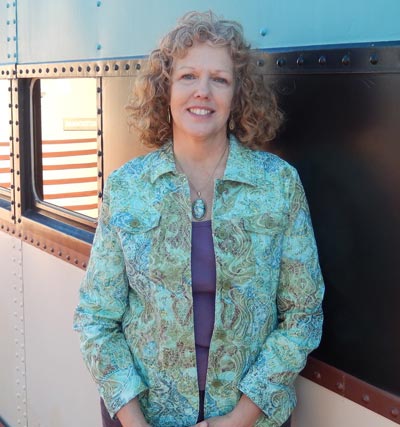 Book Review by Bree Herron
I never knew how much I missed reading The Girl Detective until this book. It was nice reminder of what a good solid mystery story should be like. This author embodied the authors of that renowned series, and created something magical and delightful with her own unique twists.
Heather is a outstanding character. She was smart, and into history (my first bachelors) so much so that she is doing her Masters in Scotland. This was like reading the life I would dream of having, even being in the era. I was drawn to the character for her wit, spunk and independence. She was certainly handling things on her own well.
I really enjoyed the small characters as well, the victim's wife who was dramatic to say the least, and the group of professors that popped in for a spot. The characters made the story for me, and were inviting to get to know.
The entire mystery was enjoyable. I felt as though we traveled back in time to the era and were solving the mystery first hand. The author made the read jump into the pages and dream of being a girl detective. I enjoyed how smart the female character was portrayed as many weren't always given such glory. It was nice to see an author bring a new breath of air to a time period that isn't always written in a story line.
Set in the 1950's and Scotland, I was eager to read this book for that reason. Little did I know how much I would come to adore this book and ooze about it. Seriously, been oozing to all I can. I felt that the author had done her research of the location and properly defined the era.
If I wasn't full of books to read I would read this book again and again. I probably need to get a paperback copy because I know I would want to share it with my daughter when she is old enough to read mysteries. See this was more than a mystery to me, it was a reminder that a good, classic mystery can still make me swoon for bi-gone days in literature. It was a book my reader soul needed.
Readers, mystery fans and those with eclectic tastes will love this book and the unique way it will find a place on your shelf.
Who do you think is the "Girl Detective"?
**DISCLAIMER: I was provided an opportunity to read this book as an Advanced Reader Copy in return for a fair and honest review.
<h2><span class="inner">Giveaway</span></h2>
To celebrate her tour, Debra is giving away a Thoroughly Cozy Scottish prize package. Find out all the details and enter to WIN at The Case of the Clobbered Cad Tour Giveaway.
Professional Reader Affiliates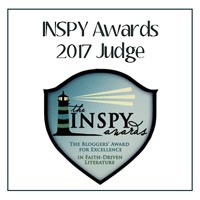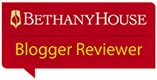 Affiliate Disclosure
I am grateful to be of service and bring you content free of charge. In order to do this, please note that when you click links and purchase items, in most (not all) cases I will receive a referral commission. Your support in purchasing through these links supplements the costs of keeping my website up and running, and is very much appreciated!