A Lady's Guide to Gossip and Murder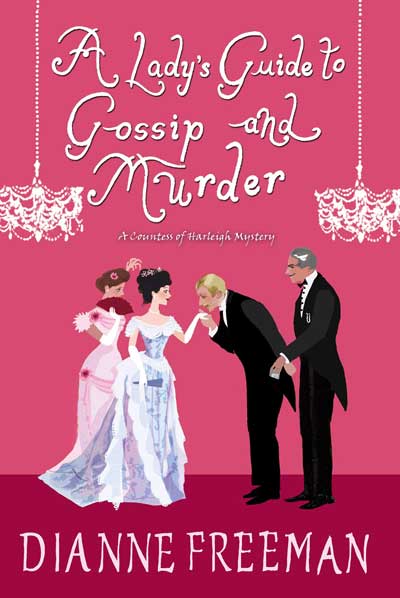 Author: Dianne Freeman
Publisher: Kensington Books
Print Length: 288 pages
Release Date: June 25, 2019
I Rate it:    
Genre: Cozy
How far will some go to safeguard a secret? In the latest novel in Dianne Freeman's witty and delightful historical mystery series, the adventurous Countess Harleigh finds out . . .
 
Though American by birth, Frances Wynn, the now-widowed Countess of Harleigh, has adapted admirably to the quirks and traditions of the British aristocracy. On August twelfth each year, otherwise known as the Glorious Twelfth, most members of the upper class retire to their country estates for grouse-shooting season. Frances has little interest in hunting—for birds or a second husband—and is expecting to spend a quiet few months in London with her almost-engaged sister, Lily, until the throng returns. 
Instead, she's immersed in a shocking mystery when a friend, Mary Archer, is found murdered. Frances had hoped Mary might make a suitable bride for her cousin, Charles, but their courtship recently fizzled out. Unfortunately, this puts Charles in the spotlight—along with dozens of others. It seems Mary had countless notes hidden in her home, detailing the private indiscretions of society's elite. Frances can hardly believe that the genteel and genial Mary was a blackmailer, yet why else would she horde such juicy tidbits?
 
Aided by her gallant friend and neighbor, George Hazelton, Frances begins assisting the police in this highly sensitive case, learning more about her peers than she ever wished to know. Too many suspects may be worse than none at all—but even more worrying is that the number of victims is increasing too. And unless Frances takes care, she'll soon find herself among them . . .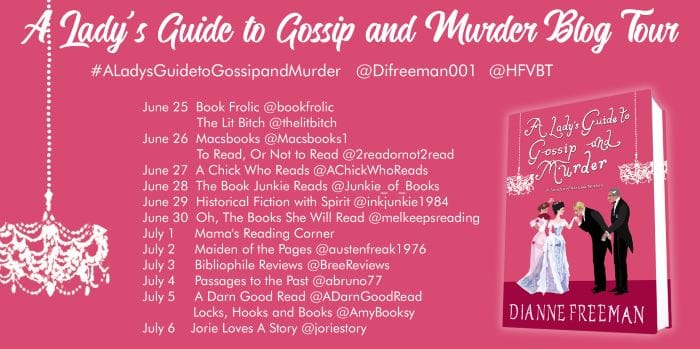 Dianne Freeman is the acclaimed author of the Countess of Harleigh Mystery series. She is an Agatha Award and Lefty Award finalist, as well as a nominee for the prestigious Mary Higgins Clark Award from Mystery Writers of America. She spent thirty years working in corporate accounting and finance and now writes full-time. Born and raised in Michigan, she and her husband now split their time between Michigan and Arizona.
You can find Dianne on: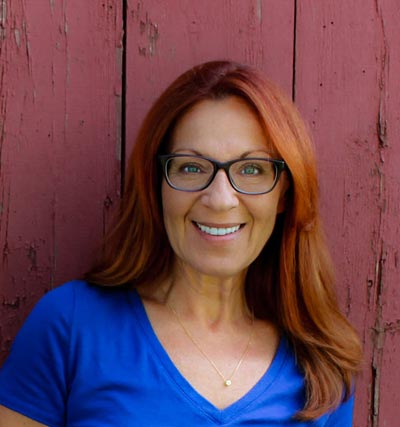 Book Review by Bree Herron
Enter into a classy and sophisticated mystery from the lovely Dianne Freeman. Frances is charming with a great dose of wit. Having the summer to beat the heat and stay away from the expectations of what polite society is expecting, Frances finds another mystery to dive into. It is one that hits close to home for our character however,  it seems to drive Frances and her friend/co-sleuth George to help solve the murder. 
Through this book there is great moments of contemplation on who did the crime, and why. I really like that the author explored many ideas with the reader and that Frances is certainly kept busy on the hunt for answers. Frances and George are a dynamic duo that make it easy to really sink your teeth into this mystery. Between the simplicity of the city without the throng and the mystery, I found myself pleasantly busy minded in this book. 
A successful second book in a series that is quickly becoming a favorite of mine. Frances is a charming and ladylike sleuth that keeps the reader on their toes. The author takes her time in providing wonderful details that help to paint the mystery in your mind, there is something about traveling back in time through a good mystery that never gets old. 
**DISCLAIMER: I was provided an opportunity to read this book as an Advanced Reader Copy in return for a fair and honest review.
Professional Reader Affiliates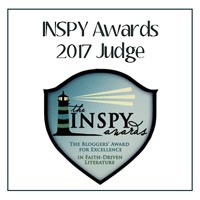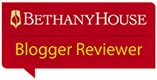 Affiliate Disclosure
I am grateful to be of service and bring you content free of charge. In order to do this, please note that when you click links and purchase items, in most (not all) cases I will receive a referral commission. Your support in purchasing through these links supplements the costs of keeping my website up and running, and is very much appreciated!