My Pineapples Went to Houston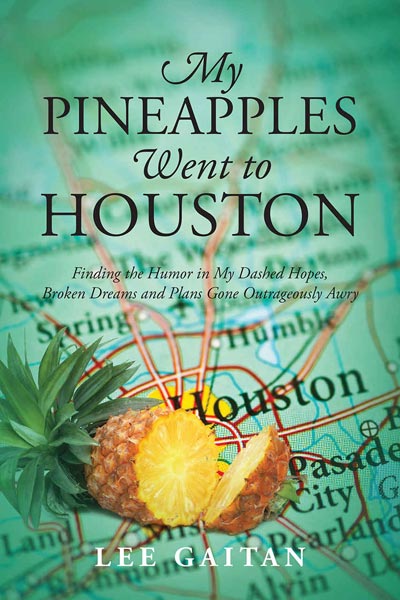 Author: Lee Gaitan
Publisher: Outskirts Press
Print Length: 216 pages
Release Date: December 26, 2013
I Rate it:    
Genre: Christian
Heartbreak, Humor and, Ultimately, Hope
That's the message that comes through loud and clear in My Pineapples Went to Houston, Lee Gaitan's personal and powerful tale of surviving a decade of relentless chaos and loss. The "shock and awfulness" began in 2002 when her father died, her mother teetered on the brink of a coma and her husband of 22 years secretly lost all their money and ran off with a stripper. And it was all downhill from there!
Then one day in the midst of all the chaos—somewhere between loud cursing and crying—she recalled an amusing anecdote she'd heard about pineapples that spoke to her circumstances in such an unexpectedly humorous way that she couldn't help but laugh out loud.
"That moment of laughter was a small epiphany for me. I realized that I had allowed my sense of humor, which had always mitigated the bad breaks in my life and enhanced the good ones, to fall victim to the machete my ex-husband had taken to my life. I determined right then and there that I could no longer permit that. I instinctively knew that humor was the most potent, and just about the only, protection I had at my disposal to survive the crises unfolding around me, and I vowed to keep it alive."
For more fun visit the My Pineapples Went to Houston Official Facebook Event page.
Lee Gaitan is a wife, mother, teacher, author and speaker, but above all she is passionately committed to overcoming life's obstacles, surviving sometimes by the skin of her teeth, but always with humor and optimism. She shares her experience with anyone who will listen with the intent to encourage others to use humor to their benefit.
In the past twelve years Lee has had to deal with more than a healthy helping
of "are you kidding me?" moments. In 2002, she hit rock bottom. It was so bad shelovingly refers to it as a year of "shock and awfulness." That year her father died,her mother was in the hospital, semi-comatose from grief, and her husband of 22 years lost every penny of their money BEFORE running off to Arizona with his girlfriend, who just happened to be a former stripper.
That was just the beginning. She spent the next decade struggling with loss and challenges on every front, from finances and family to health and career.
While there have been many bounces up and down over the years, Lee has finally
bounced back and it was well worth the effort. She has happily remarried, working at a job she loves and has published her second book. She even has children on three continents and a granddaughter far too far away!
Lee has graciously shared her Top Ten Favorite Things!
Top Ten List
Peanut M & Ms
Ice cream—I mean, I LOVE ice cream and if I could eat stracciatella gelato in Italy every day, I would be in paradise. I'd also be in an XL muu-muu!
Massages—head, body, hands or feet and preferably all of those!
DOGS!
Music
Sleeping in
Movies, especially foreign films
Eating outside
Hart to Hart reruns on The Hallmark Channel, seriously.
The Grilled Market Salad at Chik-fil-A—I'm kind of obsessed with it right now, actually. I ate it four times in one week and didn't tell my husband.
You can connect with the Author on: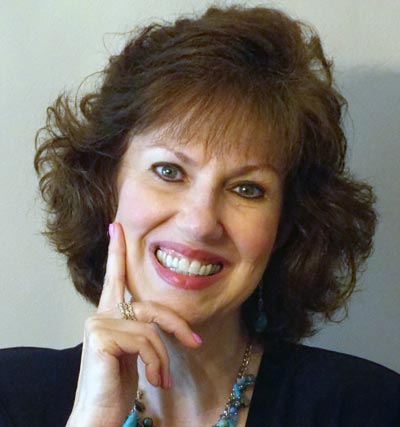 Author Lee Gaitan
Yes, I have always been a dog-mom. We adopted the dog we have now two years ago. He's a lab mix named Harper and he is my sweet, completely spoiled boy. My husband said just the other night as I was tucking Harper into his dog bed in our room, "You do know he's not really a child, don't you?" I immediately covered Harper's ears so he wouldn't hear such hurtful talk!
Bree
What do you do in your spare time when you're not writing?
Author Lee Gaitan
I love to cook and I love to have people over for dinner. I like walking, working out, taking my dog to the park. I love going out and going to the movies.
Bree
What is the best vacation you ever went on?
Author Lee Gaitan
One was a trip I took by myself to Florence to go to language and cooking school. It was beyond magical. The other was deemed "best family vacation ever" by my daughter and I have to agree! My husband (who is from Colombia) took all our kids and spouses to gorgeous Cartegena, Colombia, for a week. It was so special to have all the kids together in one place at one time because they are spread out all over the globe from Bogota, to Barcelona to Boston. And my husband and I are in Atlanta with only the dog!
Bree
If you could live anywhere else besides your current location, where would it be?
Author Lee Gaitan
I would love to live in Italy at least six months a year. Really, I'd need about six different homes to live everywhere I want to live and to avoid winter at all costs!
Bree
Are you currently working on a project, and if so, can you tell us anything about it?
Author Lee Gaitan
I am working on a collection of humorous essays called Lite Whines and Laughter: Mild Rants and Musings on the Mundane
Bree
If you weren't an author, what other profession would you be in?
Author Lee Gaitan
An entertainer of some sort and that includes being the ESL teacher that I am! I'm all about entertaining to educate.
Book Review by Bree Herron
"The cows, however, had left several calling cards behind. This had to be the richest soil west of the Fertile Crescent. Jif (my dog) was definitely in deep—shoulder-deep, to be specific—doo-doo. You know the old, rather crass, expression about being as happy as a pig in sh–? Well, let me tell you, a pig may stop at happy, but Jif went all the way to ecstatic."

And with that I found myself laughing and crying through these wonderful book. The start of the book gripped my core. It was raw and emotional. I knew I was in for a great read, and wasn't disappointed. I haven't ever gone through a marriage or a divorce, but to have a partner decide you're not what they want is relatable across the universe. I loved how open the author is to the readers, I found myself nodding in moments of her book in agreement to a feeling. This has been a fabulous calling card of a book! Click To Tweet
I was a bit unsure with the title of this book, I couldn't imagine the name fitting the description. But this book lived up to it's fun, unique name. I truly, hope that you all take a turn with this book and find a chapter that fits you!
Do you judge a book by the title? If so what book has taken you by surprise?
**DISCLAIMER: I was provided an opportunity to read this book as an Advanced Reader Copy in return for a fair and honest review.
<h2><span class="inner">Giveaway</span></h2>
Professional Reader Affiliates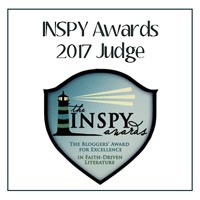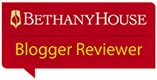 Affiliate Disclosure
I am grateful to be of service and bring you content free of charge. In order to do this, please note that when you click links and purchase items, in most (not all) cases I will receive a referral commission. Your support in purchasing through these links supplements the costs of keeping my website up and running, and is very much appreciated!