The Final Fondue – Maya Corrigan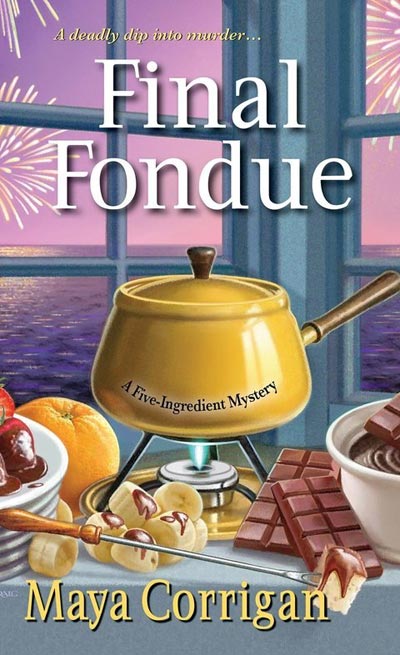 Author: Maya Corrigan
Publisher: Kensington Publishing Corp.
Print Length: 304 pages
Release Date: June 28, 2016
I Rate it:    
Genre: Cozy
Val Deniston certainly has her plate full running a café, dabbling with recipes, and helping her grandfather prepare for the town's upcoming tri-centennial celebration, but she's grown fond of her new life in the Chesapeake Bay town of Bayport. . .
So when Val is asked to reclaim her old position as a cookbook publicist in New York City, she puts off her decision in order to help her grandfather perfect his chocolate fondue for the weekend festivity's dessert cook-off. But after the opening ceremonies, Val finds a house-guest strangled to death in her grandfather's backyard. She suspects a classic case of mistaken identity, especially when another guest nearly bids her life a fondue farewell. Now it's up to Val to keep the killer from making another stab at murder..
Maya Corrigan blends her love of food and detective stories in her Five-Ingredient Mystery series set in a fictional historic town on Maryland's Eastern Shore. Before taking up a life of crime (on the page), she taught university courses in writing, detective fiction, American literature, and drama. A winner of the 2013 Daphne du Maurier Award for Excellence in Unpublished Mystery / Suspense, she has published nonfiction and short stories under her full name of Mary Ann Corrigan. Her website includes trivia about both food and mysteries. Visit her at mayacorrigan.com.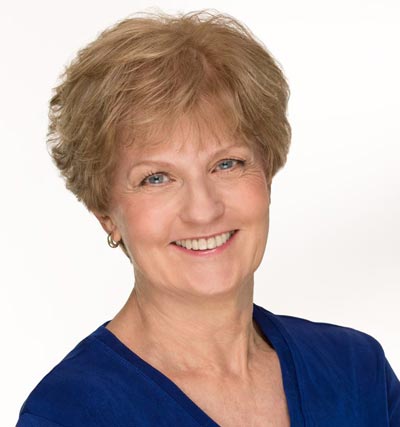 Book Review by Bree Herron
Val is my kind of gal. She has the same type of mental voice I do and I found myself cheering it on through the entire book. Val talks her grandad into hosting people at the house for a fee. This of course is either a brilliant idea or a terrible idea depending on the moment in the book.Five Stars to the newest Five Ingredient Mystery! A murder and recipe to die for! #CozyMysteries Click To Tweet Most of the time it is leading the reader into the mystery and giving some humor, especially since Val's adorable grandad has decided to do an online Private Eye course and is determined to solve the crime.
The crime itself, simple strangling but Maya adds her flavor by making the reader second guess the victim at least four times (personally, counted each time I changed my mind on who it was to be). This always sets a book up for success, get the reader to question each person still living and you have succeeded. Next, came the why- did the victim do something, know something or both? That you will have to find out for yourself.
Finally, the actual killer. I sure hope I am not the only one out there that didn't guess this person. I had a list of suspects and agreed many times with Val, on theories but I NEVER guessed the killer. I actually had a moment of surprise and had to re-read it to make sure I read correctly. Great job, Maya Corrigan on creating the perfect cozy mystery murder.
If you're a foodie that loves mysteries you need to pick up this series. If you're a reader that loves to read, have this book in your hands as soon as you can get it!
Have you read any of Maya Corrigan's work? Which food inspired cozy is your favorite?
**DISCLAIMER: I was provided an opportunity to read this book as an Advanced Reader Copy in return for a fair and honest review.
Professional Reader Affiliates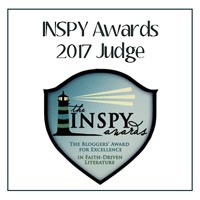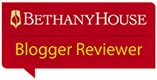 Affiliate Disclosure
I am grateful to be of service and bring you content free of charge. In order to do this, please note that when you click links and purchase items, in most (not all) cases I will receive a referral commission. Your support in purchasing through these links supplements the costs of keeping my website up and running, and is very much appreciated!