Author: Caryl McAdoo
Publisher: CreateSpace Independent Publishing Platform
Print Length: 292 pages
Release Date: May 27, 2016
Genre: Christian
Obedience is better than sacrifice…and trumps romance, no matter how sweet.
Profound loneliness propels a childless widow west with the idea of choosing an orphan to share her life. On the way, a fellow traveler takes her by surprise. She never dreams, is unprepared, doesn't need another man, but can't get him out of her head…or heart. He's so perfect—every bit the one she'd searched for as a young woman—except his mistrust of God has erected a wall she cannot breach.
Marcus Ford blames God and struggles for peace after losing his wife and baby. Not once has he considered another woman could be the answer, but the widow is like none other he's ever met. He falls hard, but plans are taking him east. Hope dashed sends two hearts into the pit. If only Ford could forgive God or the widow ease up on her adamant resolve.
Will God's mercy shine a beacon in the fog of despair and prove sufficient to heal their souls?
Born in California, Caryl McAdoo got to Texas in time to celebrate her first birthday. As a Dallas seventh grader, she remembers a homework essay on 'What will you be doing in 2000?' Looking into the future, Caryl saw herself as an inter-galactically famous author, streaking from planet to planet signing books. She laughs, "But I didn't start writing again until the late '80s, then was so blessed to find the DFW Writers' Workshop in '93."
Her first book debuted '99, then for the next nine years, she averaged a title a year from four presses: two non-fiction, four novels, and three mid-grade chapter books. In March 2014, her first historical Christian romance VOW UNBROKEN
Also known as Grami, she loves fourteen grandsugars, and she and O'Pa—her high school sweetheart and husband of forty-five years—have been rearing four of the grandsons for the past twelve years sending two off to college in 2014. She's dedicated to advancing God's Kingdom through her novels, praise and worship—He frequently gives her new songs—prayers, and her testimony.
She believes all good things are from Him and that her books will minister His love, mercy, and grace to her readers. Irving, Texas remained her life long home until 2008 when she and Ron followed God's leading to Red River County in the far northeast corner of the Lone Star State.
You can find Caryl on: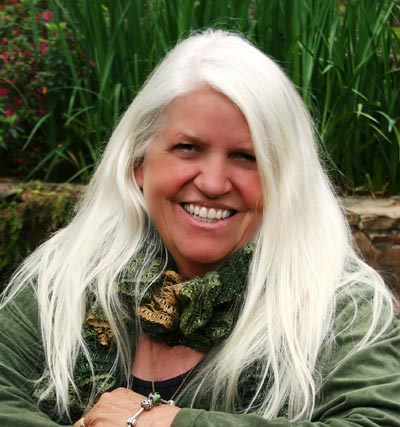 Book Review by Bree Herron
At Liberty To Love, was the first book I had the privilege to read by Caryl McAdoo.  I found myself swept away into Post Civil-War Texas and also the western expansion into California. I immediately felt a kinship with Rebecca, a strong,faith minded widow. Rebecca believes deeply in her faith in the Lord and her ability to achieve her dreams, traveling as a single woman across the frontier to adopt her child(ren). Knowing that she is facing an unusual circumstance with adopting, Rebecca keeps her prayers flowing. Within the first four chapters Rebecca meets Marcus and is instantly in love.
At Liberty to Love by @carylmcadoo on tour now with @celebrate_lit. Lots of #giveaways. Follow now! Click To TweetLove can be as instant as a stare, and though they struggled to be polite or even on the same ground, love is certainly a point that McAdoo stresses between these two characters. Marcus however, is not a man of faith. After the loss of his family, he struggles to see how a God can be good. This is the wrench in their relationship, that at times seemed steamy enough in imagery to make you think bout would change for one another.
I found myself relating to Rebecca, no I am not a widow, though as a woman with a faith I do believe that the man I end up with  should have a faith and fellowship as well. McAdoo, speaks so freely of faith and the joy of worshiping with love in this book that it made my heart burst. I enjoyed meeting the characters in this series, each one held a personality or trait that made the book unforgettable. I did at times get distracted by the other characters' relationships, and have hopes to see them played out. Marcus was an awe inspiring character. He finds faith in a moment of darkness, and I would have loved to have read more on his start in the faith.
I certainly recommend this historical Christian fiction book to any reader that wants a solid faith finding and romantic driven book. Need a strong woman character? A Man that is down on his luck? Want a happy ending that opens your eyes? Then READ this book! I hope one day to have a bond that these two characters built and I look forward to many more books by McAdoo.
I was honored to receive an advanced copy of this book from Caryl McAdoo and Celebrate Lit fora fair and honest review.
Call to action to the reader – Have you read this book. If so what did you think/like? Please tell me in the comments below.
<h2><span class="inner">Giveaway</span></h2>
Professional Reader Affiliates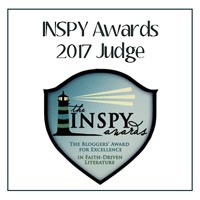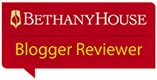 Affiliate Disclosure
I am grateful to be of service and bring you content free of charge. In order to do this, please note that when you click links and purchase items, in most (not all) cases I will receive a referral commission. Your support in purchasing through these links supplements the costs of keeping my website up and running, and is very much appreciated!