Firecrackered: An Essie Cobb Senior Sleuth Mystery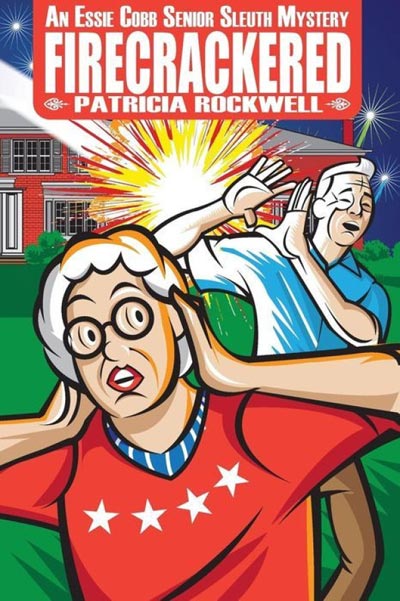 Author: Patricia Rockwell
Publisher: Cozy Cat Press
Print Length: 188 pages
Release Date: June 25, 2016
Genre: Cozy
Fireworks are supposed to light up the night sky on the Fourth of July. They're not supposed to come flying into the front lawn of the Happy Haven Retirement Home and strike one of the residents in his keister.
But that's just what happens to gallant Lester Mills, new resident, and charming gentleman, who has risen to offer his seat to fellow resident and amateur sleuth Essie Cobb, when the rocket's red glare smashes into both of them.
As the unconscious Lester is hailed a hero for saving Essie and hauled off to the local hospital, Essie is left to wonder how and why the firecracker landed so precisely on both of them.
Was it really an accident? Did a rocket from the nearby city fireworks' display go awry? Or is there something more sinister behind the explosion?
Essie is determined to find out––after all, what else is Reardon's most prolific senior citizen/detective to do when she's been FIRECRACKERED?
Patricia Rockwell's fifth book in her Essie Cobb senior sleuth mystery series. A light, humorous cozy mystery!
Patricia Rockwell is the author of the Pamela Barnes acoustic mystery series. This amateur sleuth solves crimes using her knowledge of sound. The series includes SOUNDS OF MURDER, FM FOR MURDER, VOICE MAIL MURDER, STUMP SPEECH MURDER, and MURDER IN THE ROUND. Her new series, Essie Cobb senior sleuth, features a 90-year-old assisted living facility resident who solves mysteries. The books in this series include BINGOED, PAPOOSED, VALENTINED, and GHOSTED. FIRECRACKERED, the fifth in the series, will launch on June 25, 2016.
Dr. Rockwell has spent most of her life teaching. From small liberal arts colleges to large regional research universities--and even a brief stint in a high school, her background in education is extensive. She has taught virtually everything related to Communication--from a fine arts speech-theatre orientation to more recently a social science research approach. Her Bachelors' and Masters' degrees are from the University of Nebraska in Speech and her Ph.D. is from the University of Arizona in Communication. She was on the faculty at the University of Louisiana at Lafayette for thirteen years, retiring in 2007.
Her publications are extensive, with over 20 peer-reviewed articles in scholarly journals, several textbooks, and a research book on her major interest area of sarcasm, published by Edwin Mellen Press. In addition to publications, she has presented numerous papers at academic conferences and served for eight years as Editor of the Louisiana Communication Journal. Her research focuses primarily on several areas of communication: deception, sarcasm, and vocal cues.
She is presently living in Aurora, Illinois, with her husband Milt, also a retired educator. The couple has two adult children.
Book Review by Bree Herron
Essie is the Golden Girl of the cozy mystery world. I found myself laughing at all the hysterical moments, and the scenes that cause you to well, laugh out loud are the reason you should read this book. Personally she reminds me of a Sophia, strong witted and sharp as nails with her thoughts. Though I don't think she is Italian, she has great friends that are a laugh and a half throughout the book.
Essie is a Senior sleuth, and this was a new type of cozy sleuth to me. I haven't read any mysteries with older sleuths before but Essie is amazing! I found myself without knowing the who done it till the end.
Essie herself is a firecracker in this new installment of Essie Cobb Senior Sleuth Mysteries! Click To Tweet
I loved that I couldn't guess with in the first half of the book the suspect and motives. I adored the humor, and as this was my first chance reading any of Patricia Rockwell's work it set the standard high for other books by her. I look forward to reading and laughing my way through this golden series. Each chapter lead me to a new laugh and insight into this delightful series.
What do you think of Senior Sleuths, have you read this series? Mention in the comments your favorite senior sleuths!
**DISCLAIMER: I was provided an opportunity to read this book as an Advanced Reader Copy in return for a fair and honest review.
Professional Reader Affiliates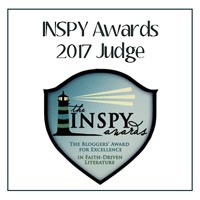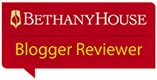 Affiliate Disclosure
I am grateful to be of service and bring you content free of charge. In order to do this, please note that when you click links and purchase items, in most (not all) cases I will receive a referral commission. Your support in purchasing through these links supplements the costs of keeping my website up and running, and is very much appreciated!