Author Spotlight – Heather Frey Blanton
Defiance—the word itself fits the Western Frontier. Men and Women were tough and lawless. Many were faithless, until now—introducing a series that not only brings faith to this wild land but also to the readers. Let Romance in the Rockies take you back in time, to a time of raw land, people and faith.
I had the privilege to chat with the word wrangling author herself, Heather Blanton. Heather's wonderful character comes across in her books and in each conversation she has with a reader. I invite you to read my interview with Heather below.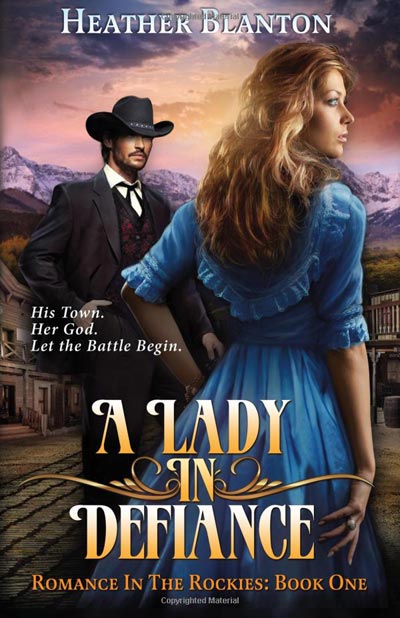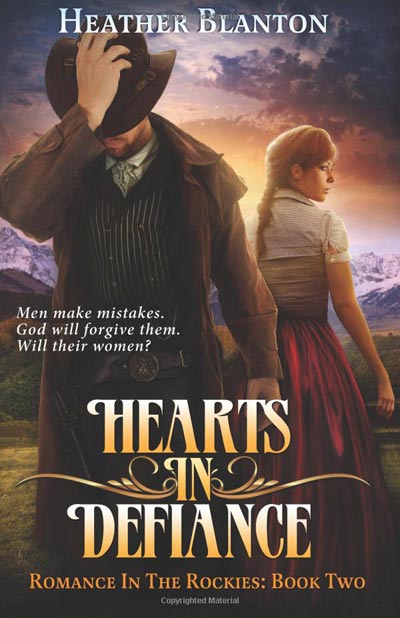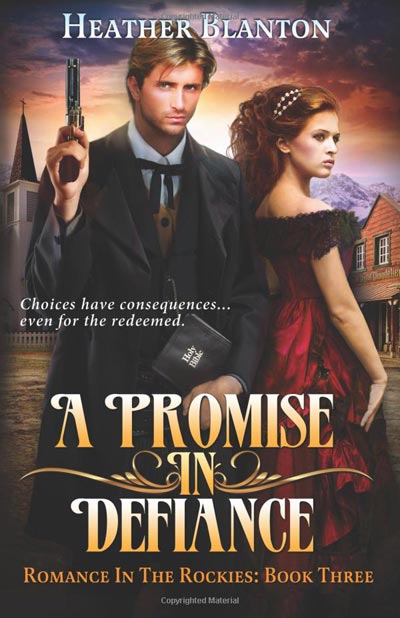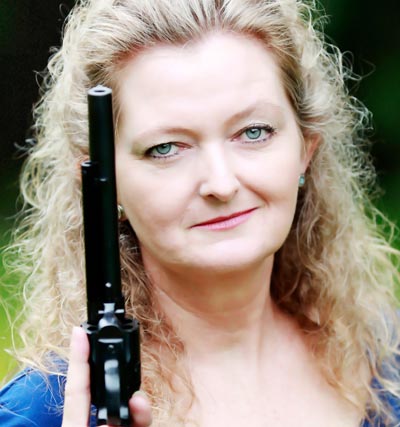 Heather Blanton is the independent bestselling author of several Christian Westerns, including the Romance in the Rockies series, which has sold over 40,000 copies. Intrigued by the concept of three good sisters stranded in a lawless Colorado mining town, a few notable Hollywood producers have requested the script for her first book in that series, A Lady in Defiance. Heather's writing is gritty and realistic. In fact, her books have been compared to AMC's Hell on Wheels series, as well as the legendary Francine Rivers book, Redeeming Love.
A former journalist, Heather is an avid researcher and skillfully weaves truth in among the fictional story lines. She loves exploring the American West, especially ghost towns and museums. She has walked parts of the Oregon Trail, ridden horses through the Rockies, climbed to the top of Independence Rock, and even held an outlaw's note in her hand.
She writes Westerns because she grew up on a steady diet of Bonanza, Gunsmoke, and John Wayne movies. Her most fond childhood memory is of sitting next to her father, munching on popcorn, and watching Lucas McCain unload that Winchester!
She can be reached several different ways:
Christian Westerns is the genre that lets her write about strong pioneer women and men who struggle to find God and then live out their faith in real ways. Romance is always a strong element in her stories because it is such a beautiful gift from God, and a perfect reflection of how he loves His children: sacrificially and lavishly. Heather's stories aren't preachy or cheesy, but she hopes they are heart-warming, realistic, illuminating, and glorifying to God. Like good old fashioned Westerns, there is always justice, a moral message, American values, lots of high adventure, unexpected plot twists, and more than a touch of suspense.
I believe Christian fiction should be messy and gritty, because the human condition is … and God loves us anyway.
—Heather Blanton
Bree
Hi Heather, I just finished A Lady in Defiance, and wow what a group of characters! How did this book/series come about?
Heather Blanton
If you read the foreword, then you know the character of Hannah is based on my sister Suzy, whom I lost to breast cancer in 1992. As a way to deal with that grief, I wanted to write a story of three sisters stranded in the wilderness. I've always escaped to the mountains and I absolutely love Colorado. I spent a few weeks one summer exploring the San Juan Mountains and they, and the stories of the mining towns, just stayed with me.
I had no intention of writing a series until the first book took off. I was as surprised as anyone with its success. God is good and he sure had a plan.
Bree
The Forward was truly touching to me, my mother had breast cancer as well, and I felt that true grit and grace got her through.
Heather Blanton
Ah, good for her. It's the women who fight, who pray, who dig their heels who make it.
Bree
There shouldn't be a shock with how great this book is. I felt as though I was in the rough mining town and feeling the presence of the lost souls, that were eager to be found. God worked mysteriously through the sisters. How did you decide to call the town Defiance, it fit perfectly.
Heather Blanton
I can only say that is a God-thing. As I ruminated on this story and the pieces began to fall into place, Defiance just popped into my head and I knew it was right. The town is very allegorical. It represents our struggles with sin and obedience to God.
Here is an interesting tidbit. This whole series started with one scene: McIntyre and Naomi chopping wood. Literally, that was the first scene that came to me and I had to figure out who these two people were!
Bree
I felt that the town would be set in a mountainous and rough area. Filled with the beauty and hardships of nature. Now to come to Charles, oh Charles. He is a pistol! I couldn't decide if I loved or disliked him from the first page but I fell for him in the end. Did you have to draw from a certain person to create Charles?
Heather Blanton
His looks were inspired by Eric McCormack when he played on Lonesome Dove, the Early Years. The bad-boy saloon owner has been done in a couple of movies and books, but the guy from the Judy Garland movie "The Harvey Girls" really helped me dial in. I love that movie. And there was also a flirtatious scamp in Norah Roberts' book Montana Sky that spoke to me. He's really a Heinz 57 of fictional men… Even Rhett Butler.
Bree
Rhett Butler, be still my fluttering heart. How did you create Rose? She was a great character to me!

Did you research the witchcraft aspect of her?
Heather Blanton
She's my dark-side. Very scary gal. She's also a conglomeration of characters — but real ones! Some Wild West madams and their gals were meaner than rattle snakes fighting over a rabbit!
That came out of an article I read about how some Aztec descendants in certain areas in South America had rejected Christianity for generations and passed down the knowledge. I wanted to include it b/c, as I said, Defiance is an allegory, and it was Rose's idol. I also liked the ambiguity of whether she had real (demonic) powers or was just crazy. Again, a reflection of the dark world we live in today.
Bree
Rose was a favorite character of mine. I felt her loss and struggles.
Heather Blanton
Clearly she had a bad past. A happy, fairy-tale childhood doesn't turn out someone like her. And I've been in a fight or two, so I know what's it's like to go up against someone ready to rumble.
Bree
Where do you see the character stories going? I know we are into book three.

Heather Blanton
Well, since fiction should be about high stakes, tension, and good twists, I want to do the unexpected. I kill a main character in Book 3. So, there is a hole in Defiance that could be filled (it's hard to do this without spoilers!). I also really like the idea of moving Rebecca and Ian and the newspaper to a different town. Possibly a more corrupt town. And I can see Charles becoming a successful cattle baron and winding up in politics!
I'd like to make Charles governor some day. We shall see… But not the State you would think!
Bree
What is your favorite way to relax?
And favorite book to read over and over?
Heather Blanton
I don't watch much TV. So, when 9 o'clock rolls around, I finally get to "sit down" . I hang out the closed sign, tell the kids Mom has left the building, and I claim the remote control. I love a good movie, a bowl of popcorn, and a glass of wine.
That's a tough one. I love The Mirror by Marlys Millhiser. A modern girl gets transported back in time to the 1890's
in Colorado. I read that over a fun summer and it's brings back a lot of good memories. I also like Montana Sky by Norah Roberts and anything by the great Louis L'Amour.
Oh, and I'm re-reading the Last Sin-Eater by Francine Rivers. AMAZING book.
Bree
That is an amazing book!! I love her work. I would love to ask one more question.
Favorite quote or passage that can get you through the day would be?
And what's next? What can readers be looking for coming soon?
Heather Blanton
I tell myself a lot, "There is no panic in Heaven." And my favorite scripture is God works all things for good for those who love Him and are called according to His purpose." Keeps things in perspective.
 Which is my paraphrase of the verse, but it's pretty close.
Bree
And do you have a way for readers to reach out to you? A street team?
Heather Blanton
I put all of my contact info in my books b/c I am very interested in hearing from readers. And, boy, have I heard some amazing stories. I don't have a street team, per se, because I don't want to make friends feel like they are my friends only for what they can do for me. I am very interactive on fb and I pray for my fb friends every day. And they appreciate it. They know I'm sincere, so if I need something shared, they jump on it for me. I really do consider my readers my friends. We are of like minds.
Bree
Thank you so much for the conversation! It was an honor to have you!
Heather Blanton
Well, Bree, that was actually a lot of fun! Thank you!
Professional Reader Affiliates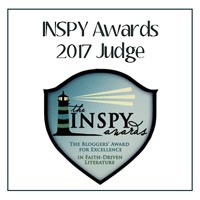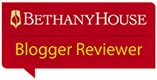 Affiliate Disclosure
I am grateful to be of service and bring you content free of charge. In order to do this, please note that when you click links and purchase items, in most (not all) cases I will receive a referral commission. Your support in purchasing through these links supplements the costs of keeping my website up and running, and is very much appreciated!