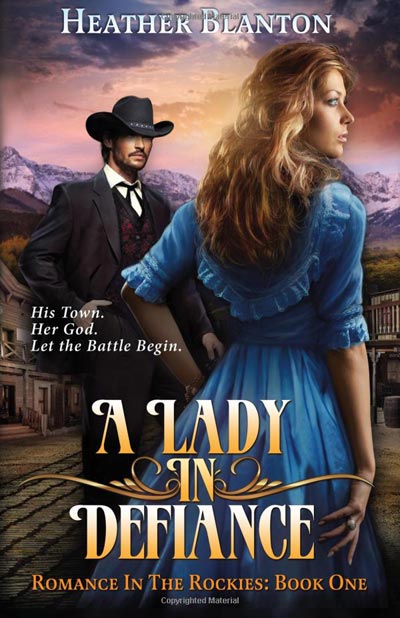 Author: Heather Blanton
Publisher: Rivulet Publishing
Print Length: 282 pages
Release Date: February 27, 2013
I Rate it:    
Genre: Christian
A man who wants to rule in Hell. A woman who wants to find her faith again…
Charles McIntyre owns everything and everyone in the lawless, godless mining town of Defiance. When three good, Christian sisters from his beloved South show up stranded, alone, and offering to open a "nice" hotel, he is intrigued enough to let them stay…especially since he sees feisty middle sister Naomi as a possible conquest. But Naomi, angry with God for widowing her, wants no part of Defiance or the saloon-owning, prostitute-keeping Mr. McIntyre.
It would seem however, that God has gone to elaborate lengths to bring them together. The question is, "Why?" Does God really have a plan for each and every life?
Written with gritty, but not gratuitous, realism uncharacteristic of historical Christian fiction, A Lady in Defiance gives a nod to both Pride and Prejudice and Redeeming Love. Based on true events, it is also an ensemble piece that deftly weaves together the relationships of the three sisters and the rowdy residents of Defiance, in the San Juan Mountains of Colorado.
Heather Blanton is the independent bestselling author of several Christian Westerns, including the Romance in the Rockies series, which has sold over 40,000 copies. Intrigued by the concept of three good sisters stranded in a lawless Colorado mining town, a few notable Hollywood producers have requested the script for her first book in that series, A Lady in Defiance. Heather's writing is gritty and realistic. In fact, her books have been compared to AMC's Hell on Wheels series, as well as the legendary Francine Rivers book, Redeeming Love.
A former journalist, Heather is an avid researcher and skillfully weaves truth in among the fictional story lines. She loves exploring the American West, especially ghost towns and museums. She has walked parts of the Oregon Trail, ridden horses through the Rockies, climbed to the top of Independence Rock, and even held an outlaw's note in her hand.
She writes Westerns because she grew up on a steady diet of Bonanza, Gunsmoke, and John Wayne movies. Her most fond childhood memory is of sitting next to her father, munching on popcorn, and watching Lucas McCain unload that Winchester!
She can be reached several different ways:
Christian Westerns is the genre that lets her write about strong pioneer women and men who struggle to find God and then live out their faith in real ways. Romance is always a strong element in her stories because it is such a beautiful gift from God, and a perfect reflection of how he loves His children: sacrificially and lavishly. Heather's stories aren't preachy or cheesy, but she hopes they are heart-warming, realistic, illuminating, and glorifying to God. Like good old fashioned Westerns, there is always justice, a moral message, American values, lots of high adventure, unexpected plot twists, and more than a touch of suspense.
I believe Christian fiction should be messy and gritty, because the human condition is ... and God loves us anyway.
—Heather Blanton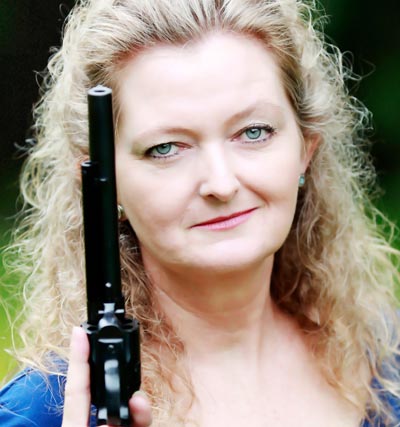 Book Review by Bree Herron
To say  that the West was wild would be an understatement.  Enter the Romance in the Rockies, series where the West is going to be won over by pure faith and love. I was a bit nervous to read A Lady in Defiance, my western reading background is limited to say the least, and I was hoping that I would be finding a groove with the book. Wow, did I! This book took off with action that puts the common western movie to shame, and the ladies, these sisters couldn't have been anymore more unique to each other. I loved that each sister was different and held her own mind.
Enter town of Defiance & leave w/ your faith strengthened & heart beating fast! #LadiesInDefiance
Click To Tweet
When they enter the town of Defiance, Naomi isn't sure that this is her place. In fact she wants to run away  and keep on going. Charles, is the town's primary money and business owner. Quick with cards, and his women, he isn't a faith following man. This does change! However, the course will be continued as well, I loved that about this book as well. The evolving is going to happen, and you are begging to read more by the end of this book.
I also fell for the "harlot" character Rose. Her story touched me. And her troubles hurt my soul. I found myself drawn to this bad girl of Defiance and praying to the end for her. I think it takes an exceptional author to make the reader even root for the lost souls in the book, just as much as they are cheering for the primary characters. Christian Fiction can come in many  forms of imagination and Heather's stories are truly made up of forgiveness, acceptance, and love.
Comment below, and tell me how would you handle a town named Defiance? Would you run or stay?
**DISCLAIMER: I was provided an opportunity to read this book as an Advanced Reader Copy in return for a fair and honest review.
Professional Reader Affiliates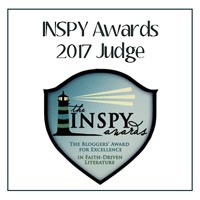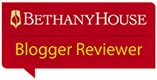 Affiliate Disclosure
I am grateful to be of service and bring you content free of charge. In order to do this, please note that when you click links and purchase items, in most (not all) cases I will receive a referral commission. Your support in purchasing through these links supplements the costs of keeping my website up and running, and is very much appreciated!