Author: Daryl Wood Gerber
Publisher: Beyond the Page
Print Length: 353 pages
Release Date: February 20, 2018
I Rate it:    
Genre: Cozy
The Agatha Award–winning author of Grilling the Subject returns to the Cookbook Nook in Crystal Cove, where the annual Renaissance Fair serves up a helping of crafty courtiers, damsels in distress, and medieval murder . . .
As the annual Renaissance Fair comes to Crystal Cove, Jenna Hart's Cookbook Nook is packed with tasty treats and all things medieval, while her pal Bailey is ready to swoon over her upcoming nuptials at a local vineyard. But when the two friends discover the body of the vineyard's owner bludgeoned by a winepress, all their merriment fades, along with their hopes for a vintage year.
Which churlish varlet did the deed? Was it the victim's errant brother, who stood to inherit the vineyards? Or the owner's crestfallen ex-girlfriend? Mayhap it was the newly arrived comely wench, or her jealous husband. Fie on them all! Verily, Jenna can't rest until justice is served, and she vows to track down the killer. But can she sniff out the truth before the villainous culprit strikes again?
Agatha Award-winning and nationally bestselling author DARYL WOOD GERBER ventures into the world of suspense with her gripping debut novel, GIRL ON THE RUN.
Daryl also writes the bestselling Cookbook Nook Mysteries.
As Avery Aames, she pens the bestselling Cheese Shop Mysteries.
Fun tidbit: as an actress, Daryl appeared in "Murder, She Wrote". In addition, she has jumped out of a perfectly good airplane and hitchhiked around Ireland by herself. She absolutely adores Lake Tahoe, where GIRL ON THE RUN is set, and she has a frisky Goldendoodle named Sparky.
Visit Daryl at www.darylwoodgerber.com.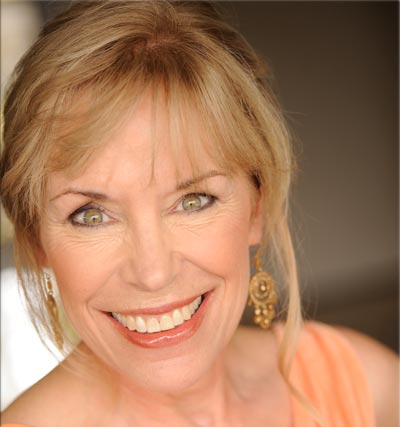 Reader
What do you do when you are not writing?
Daryl
Good question. Well, I like to walk Sparky, cook, play golf, and I'm learning to play bridge. What a demanding game that is. I feel like my brain is in overload all the time trying to remember the rules and "tricks" of the game. In addition, I like to go to movies. By myself. I find watching a movie in a large theater very relaxing.
Reader
Have you ever written a scene that 'creeped' you out?
Daryl
Not really. Wait, I take that back. Yes, I did. It's in a suspense that hasn't been published yet. The killer is quite creepy. The scene is based on an incident that happened in my life. I was working at a private home as a temporary executive assistant. The man's son lived in the house, too. He was a troubled young man and supposedly going through AA. On morning, I was at the place by myself, or so I thought, when all of a sudden, the young man appears at the office door in pajama bottoms, barefoot, and carrying a huge knife. I froze, and then as calmly as possible said (I'll change his name) Me: "Danny, I didn't know you were here." Danny: "Yes." Me: "Why are you carrying the knife?" Danny looked down at the knife very, very slowly, and then back at me. His eyes were blank. Danny: "Melon." Me: "Melon?" Danny: "I'm cutting melon. In the kitchen." Me: "Go back and get your breakfast." Danny nodded blankly and turned around. In a haze, he returned to the kitchen. And I flew out of the house faster than a scared rabbit. I never went back. I put a semblance of that scene in a book I hope to rewrite and publish.
Reader
Do you have a favorite fictional character by another author you'd like to meet?
Daryl
I would love to meet Sophie Winston, from the Domestic Diva Mysteries. She is extraordinary when it comes to entertaining people. She is always ready to invite friends into her home and feed them. Her freezer is packed with ready to bake cookies and all sorts of meals. And Sophie is calm personified in a storm. I'd like to see what that looks like in real life. Me? I can be calm, but more often than not, I'm a bit like a tornado.  LOL
Book Review by Bree Herron
The past has a way of catching up with you, and in a festival all about pretending to be the past the truth and murder will come out. I have loved this series, and have to say like a delicious cake, this series gets better with each book. It was riveting and as enticing as all the books by this author. I loved the idea of a Renaissance fair, and the flare it brought to this story.
If you haven't had a chance to meet Jenna, our sleuthing extraordinaire, Tigger her lovely cat (partial to this guy here), Bailey, the best friend. The entire community of Crystal Cove is like one beautiful rainbow of personalities. Jenna has a flare for finding the mystery or the body, I like to think she is just always look for a way to wisk any boredom she has away. Her cat, Tigger is wonderful and my Ernest thinks they would make good friends, but he only sees other orange tabbies is such manner. Now I can't forget about the man that is stealing Jenna's heart, Rhett. I think his name says it all, and with that I am Gone with the Wind.
The community is one that feels like a home within the pages of the book. Crystal Cove is a delightful place to meet unique citizens that help keep Jenna on her toes or out of hot water. I also, enjoyed that Bailey and Tito finally got to tie the knot, I love seeing Bailey get a happy ending.
I really loved the Renaissance fair/festival idea. It was a great backdrop to this murder and mystery. I also loved that our favorite police gal, Cinnamon may be getting a bright reason to smile more. The author did a great job of weaving together clues and dead ends that certainly had me guessing who and why till the very end.
This book is worth more than five stars, it has all the angles and suspects a mystery fan could ask for. Jenna is on her A++ game in this book, and there is the perfect balance of murderous dark moments,and bright rosy light moments. I think all readers will just love the ending and the entire book. I know I did.
What type of fair or festival would you have a mystery set at?
**DISCLAIMER: I was provided an opportunity to read this book as an Advanced Reader Copy in return for a fair and honest review.
<h2><span class="inner">Giveaway</span></h2>
BLOG GIVEAWAY: To one commenter today, Daryl is giving away commenter's choice of one of the first five Cookbook Nook Mysteries or any of the Cheese Shop Mysteries PLUS some fun swag, including recipe cards and a utility measuring spoon. Now look to see the grand prize!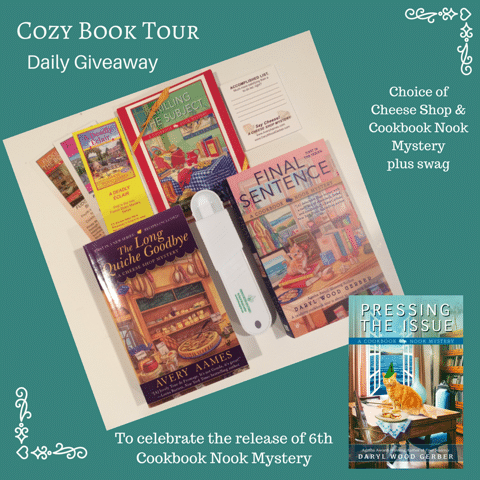 Grand Prize Giveaway:
If the commenter visits ALL the blogs on the Cozy Blog Tour (there are 7 in a row), he or she can be entered for the big prize.  This is not a rafflecopter.  Just drop in and visit them all and leave a comment. The links are above. What's the prize? A Cookbook Nook Mystery, A Cheese Shop Mystery, a darling cat tea towel, a darling plush Tigger, and a Medieval Tapestries coloring book to honor the Renaissance theme in the book.
Professional Reader Affiliates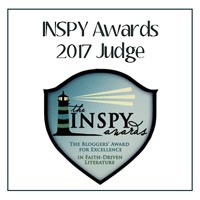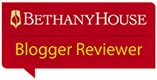 Affiliate Disclosure
I am grateful to be of service and bring you content free of charge. In order to do this, please note that when you click links and purchase items, in most (not all) cases I will receive a referral commission. Your support in purchasing through these links supplements the costs of keeping my website up and running, and is very much appreciated!