Spotlight – Prose and Cons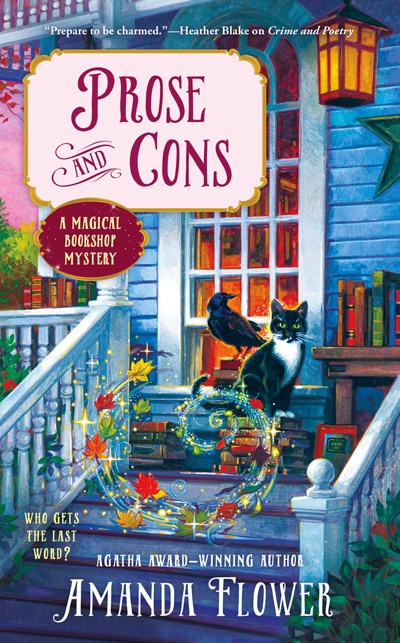 Author: Amanda Flower
Publisher: Berkley
Print Length: 352 pages
Release Date: December 6, 2016
Genre: Cozy
Magic, books, and cats collide in a village near Niagara Falls in the latest mystery from the author of Crime and Poetry…
 
In Cascade Springs, New York, Violet Waverly and her grandma, Daisy, are the proprietors of Charming Books, where the power of the written word is positively enchanting…
 
October in Cascade Springs means tourists are pouring in for the annual Food and Wine Festival, and Daisy hopes to draw those crowds to the store. She asks Violet and the local writing group, the Red Inkers, to give a reading of the works of Edgar Allan Poe in the shop's back garden to entertain the revelers. Everyone eagerly agrees.
Yet their enthusiasm is soon extinguished when Violet discovers one of the writers dead during the event. After the shop magically tells Violet she'll need to rely on Poe's works to solve the murder, she enlists the help of her trusty tuxedo cat, Emerson, and the shop's crow, Faulkner. But they must act fast before someone else's heart beats nevermore…
Amanda Flower, a national bestselling and Agatha Award winning mystery author, started her writing career in elementary school when she read a story she wrote to her sixth grade class and had the class in stitches with her description of being stuck on the top of a Ferris wheel. She knew at that moment she'd found her calling of making people laugh with her words. She also writes mysteries as USA Today bestselling author Isabella Alan. In addition to being an author, Amanda is librarian in Northeast Ohio.
Visit Amanda at AmandaFlower.com and follow her on Social Media at: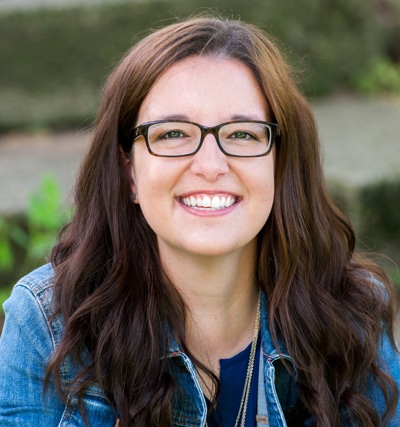 Book Review by Bree Herron
What a better way to end a cozy celebration than with an author and book that will delight your entire mystery,loving soul? In Cascade Springs, NY you are welcomed to a shop where finally your reading wishes are granted. Well, let me rephrase you will be meeting with a book that has chosen you. Finally, a bookshop where the books will come to you! Amanda Flower recently, released the second book Prose and Cons this month and I have already devoured it and am now waiting for the next book to find me.
Violet and her grandmother Daisy are the caretakers of Charming Books, where like I said the books just know what you need. Now, don't go expecting to see the magic happen, it is very well hidden and quick for the eye. Violet came back to this charming town in Crime and Poetry, where she had to face her past dead one, now she is back feeling more settled in this book. Except for the fact she could sense impending harm to our victim. That would be a drag. Yet, she handles it better than others, and it is bringing her closer to the local hunk of a policeman.
Continuing into the story, you are quick to enjoy the use of Poe through out the story. I am a huge fan of Amanda Flower's work, and she has blown this reader away with this story. I loved her plot and story line through out the entire book. Poe is one of my favorite classical, haunting literature authors, and pairing him into this story was a huge 10 start move for her!  The other aspect of the story that many readers will enjoy is the community feeling with the characters. As a reader, I am constantly wanting to move into to books, and let me tell you, if Cascade Springs ever comes to life, I am going to be the first to move there!
**DISCLAIMER: I was provided an opportunity to read this book as an Advanced Reader Copy in return for a fair and honest review.
<h2><span class="inner">Giveaway</span></h2>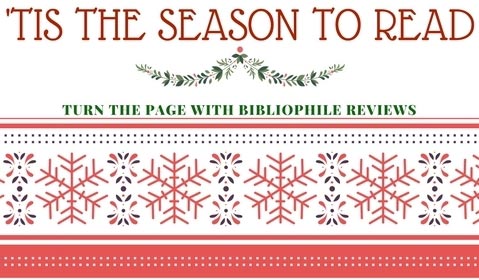 To celebrate the first official Christmas Season, as the Bibliophile, I 'm hosting a giveaway of cozies! Now Santa won't tell me which ones, but it will be a few of our favorites from any of these authors! Follow the event Dec 5th-20th. Enter my 'Tis The Season To Read  giveaway for your chance to win a collection of select holiday e-book cozy mysteries!
*This Giveaway is not endorsed by anyone outside of the Bibliophile Review blog.
Professional Reader Affiliates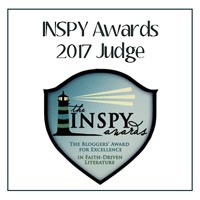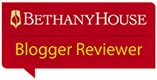 Affiliate Disclosure
I am grateful to be of service and bring you content free of charge. In order to do this, please note that when you click links and purchase items, in most (not all) cases I will receive a referral commission. Your support in purchasing through these links supplements the costs of keeping my website up and running, and is very much appreciated!