Love Found In Sherwood Forest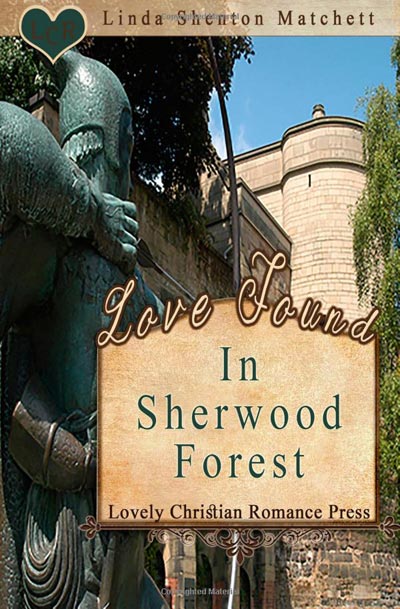 Author: Linda Shenton Matchett
Publisher: CreateSpace Independent Publishing Platform
Print Length: 142 pages
Release Date: July 18, 2016
I Rate it:    
Genre: Christian
Award-winning Broadway actress Leighanne Webster has it all until an on-stage panic attack brings her career crashing to the ground. Then her sister throws her a lifeline: Come home and help produce the annual Robin Hood Festival play. Returning to England could be the salve Leighanne needs to heal her bruised feelings, except for the fact that ex-fiance, Jamison Blake, is the play's director. But she's a professional, able to do the job without letting old relationships get in the way. Then why does she find it so hard to focus on her work? Five years ago, Jamison Blake broke off his engagement to Leighanne, so she could travel to New York and become the brilliant, sought-after actress she deserved to be. But he didn't count on his heart's refusal to stop loving her, and life has been empty since she left. Her return to Nottingham is temporary, and she is still angry about their breakup, avoiding him at all cost during rehearsals. Can he convince her to give their relationship another try despite careers that span an ocean, or will he have to let her go again? This time for good? Can two people entangled in their own hurts and misconceptions, find their way clear to discover God's plan for their lives-plans that may include a future together?

Guest Post from Linda  Shenton Matchett
Do you ever wonder where an author gets her inspiration? I certainly do. Let me tell you how
Love Found in Sherwood Forest
came about
.
I love history, so when the opportunity to write a contemporary story that embedded historical elements, I jumped at the chance. It was the first romance story I wrote, and it was in response to a challenge laid down by my critique group. (All my manuscripts to this point were mysteries.)
One of the major publishers was looking for submissions and provided a list of writing prompts with locations and items to be included in each story. When I saw the prompt that included Nottingham, England I decided a contemporary story wrapped around the Robin Hood legend would be fun to write. I've been enamored with the story ever since I saw the 1938 Errol Flynn movie
The Adventures of Robin Hood.
I love doing research because I unearth so many interesting pieces of information. This research junket was no different. I learned lots of intriguing facts about Robin, Maid Marian, and Robin's "Merry Men." I also discovered Major Oak, a tree in Sherwood Forest thought to be nearly 1,000 years old and shelter for Robin and his men.
Here's a bit about me in case we've never "met." I've been writing since I was young. My folks recognized my imagination and gave me a notepad and package of pens when I was in third grade. I wrote stories through high school, but writing went on the back burner during my college and career years. When we left the Washington, DC area to move to New Hampshire to purchase a B&B, I started journaling the experience. Putting pen to paper reminded me how much I loved to write, and I began to create stories. It's been a long journey to publication-over ten years-but through all that time I learned so much about writing, but more importantly I learned about myself and my faith in God. I discovered you can't write Christian fiction without examining your own Christianity.
Thanks for stopping by, and I hope you enjoy
Love Found in Sherwood Forest.
Linda Shenton Matchett was born in Baltimore, MD but spent her "growing up" years in New Jersey. During her junior year of high school, she moved back to Maryland where she met her best friend and future husband, Wes. They lived in Northern Virginia for nearly twenty years where Linda worked for some of the high-tech "beltway bandits." Shortly after 9/11, Linda and Wes left the "rat race" to move to central New Hampshire and operate a bed and breakfast. That chapter of their life has recently closed, and Linda is now the Front of House and Catering Manager for a local boarding school. An avid outdoors-woman, she loves to spend as much time as she can outside – hiking, kayaking, snow-shoeing, tubing or just plain walking. Music is also a passion, and she is a volunteer docent at the Wright World War II Museum. A freelance writer for over ten years, her work appears in numerous online and print publications.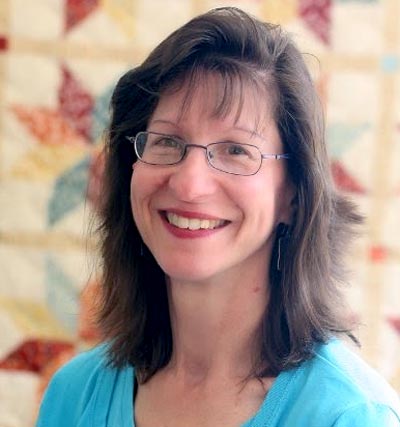 Book Review by Bree Herron
The show must go on, and for Leighanne that means facing her past and broken heart. And in a remake of Robin Hood, Leighanne will get more than she is asking for. A story that takes you back to the merry men and times of chivalry.
How would you handle having your love (past and present) conduct your play? How would you feel if you had broken down during a major time in your career and running led you right back to a spot you ran from before? I felt these were the questions that weighed on me during the read. Each page held a glimmer of an answer. Leighanne, certainly handled these questions of life, faith and love better than most of us would.
The entire character cast was beautiful. I felt myself drawn to them, Linda creates characters for readers to bond to. I bonded quickly with Leighanne, and this is the masterful skill that Linda gives her readers. Linda created a story that took you to the forest, back in time and made this reader believe in the fantasy of love conquering all.
Please join the conversation and comment below. Have you read… If so what did you think/like?
**DISCLAIMER: I was provided an opportunity to read this book as an Advanced Reader Copy in return for a fair and honest review.
<h2><span class="inner">Giveaway</span></h2>
To celebrate her tour, Linda is giving away One grand prize consisting of $10 Amazon Gift card and 1 Signed copy each of Linda Matchett's books! Find out all the details and enter to WIN at Love Found in Sherwood Forest Book Tour!

Professional Reader Affiliates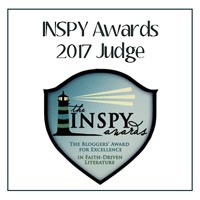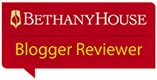 Affiliate Disclosure
I am grateful to be of service and bring you content free of charge. In order to do this, please note that when you click links and purchase items, in most (not all) cases I will receive a referral commission. Your support in purchasing through these links supplements the costs of keeping my website up and running, and is very much appreciated!