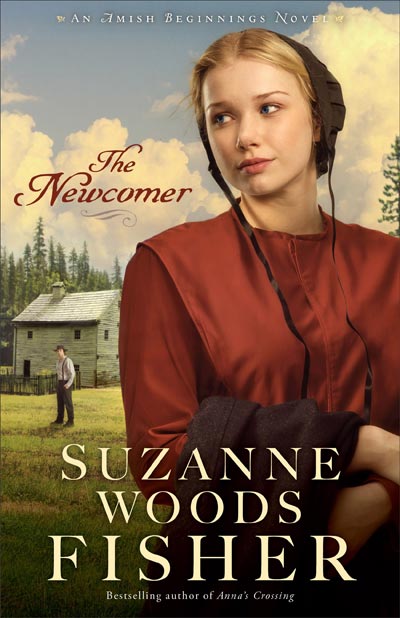 Author: Suzanne Woods Fisher
Publisher: Revell
Print Length: 336 pages
Release Date: January 31, 2017
I Rate it:    
Genre: Christian
In 1737, Anna Konig and her fellow church members stagger off a small wooden ship after ten weeks at sea, eager to start a new life in the vibrant but raw Pennsylvania frontier. On the docks of Port Philadelphia waits bishop Jacob Bauer, founder of the settlement and father to ship carpenter Bairn. It's a time of new beginnings for the reunited Bauer family, and for Anna and Bairn's shipboard romance to blossom.
But this perfect moment cannot last. As Bairn grasps the reality of what it means to be Amish in the New World–isolated, rigid with expectations, under the thumb of his domineering father–his enthusiasm evaporates. When a sea captain offers the chance to cross the ocean one more time, Bairn grabs it. Just one more crossing, he promises Anna. But will she wait for him?
When Henrik Newman joins the church just as it makes its way to the frontier, Anna is torn. He seems to be everything Bairn is not–bold, devoted, and delighted to vie for her heart. And the most dramatic difference? He is here; Bairn is not.
Far from the frontier, an unexpected turn of events weaves together the lives of Bairn, Anna, and Henrik. When a secret is revealed, which true love will emerge?
Guest Post from Caryl McAdoo
Pennsylvania of 1737, the setting for The Newcomer, is like a foreign country. Parts of it might seem familiar—the same hills and creeks and blue sky, but we'd hardly recognize the settlers. People like Anna, or Bairn, or the mysterious Newcomer. We wouldn't be able to understand their language, their customs and traditions. Their world was that different from our modern one. The first group of Amish immigrants (first written about in Anna's Crossing and followed up in The Newcomer) settled northwest of Philadelphia, then a vast wilderness, and relied on each other for safety, security, building projects, and church. In nearby Germantown, settlers were tradesmen, so they clustered houses together in small knots. The Amish farmers took out land warrants for sizeable properties and lived considerable distances from each other.
In The Newcomer, Anna cooked food in a cauldron over a large hearth. One-pot meals can trace their beginnings to open-hearth cooking when ingredients for a meal went into a large kettle suspended over the fire. Traditional dishes—ham and beans, pork and sauerkraut—used sturdy, available, and simple ingredients that improved with long, slow cooking. The dishes could be easily expanded when the need arose to set a few more places at the table. And it did, often. Large families and unannounced company inspired Amish cooks to find ways to "stretch the stew." Noodles (including dumplings and rivvels) could be tossed into a simmering broth to make a meal stretch. Most farms had a flock of chickens, so eggs were easily at hand.
Today, homemade noodles are still a favorite dish. Another "stew stretcher" was cornmeal mush, originally eaten as a bread substitute. Early German settlers who made their home in eastern Pennsylvania roasted the yellow field corn in a bake oven before it was shelled and ground at the mill. The roasting process gave a nutty rich flavor to the cornmeal. Mush is still part of the diet the Old Order Amish—cooked and fried, baked, added into scrapple, smothered in ketchup. Dress it up and you've got polenta.
Now here's one thing we do have in common with 1737 Pennsylvania immigrants…a love of good food and a shortage of time! Here's one of my favorite one-pot recipes—probably not the kind of stew Anna might have made for ship carpenter Bairn or the mysterious Newcomer (ah, which man one stole her heart?)…but definitely delicious. Enjoy!
Lentil Chili Here's one of my favorite "stew stretchers." You can expand it even more by serving over rice.
Ingredients: 1 onion, diced 1 clove garlic, minced 10 c. water 1 lb. dry lentils 1 tsp. cumin 1 tsp. chili powder 1 tsp. salt (season to your taste) ½ tsp. pepper 2 c. salsa (your favorite variety) 29 oz. canned tomatoes, crushed
Suzanne Woods Fisher has a specialty: she writes about real people living in faith-based communities. With over 750,000 copies of books sold worldwide, she is the bestselling, award-winning author of more than twenty-five books, ranging from children's books ('The Adventures of Lily Lapp' series) to novels ("The Choice") to non-fiction books ("Amish Peace: Simple Living for a Complicated World").
When Suzanne isn't writing, she's probably playing with puppies. She's been involved with Guide Dogs for the Blind for over fifteen years. Raising puppies, she says, is like eating a potato chip. You just can't stop at one.
Readers are invited to stop by Suzanne's website at suzannewoodsfisher.com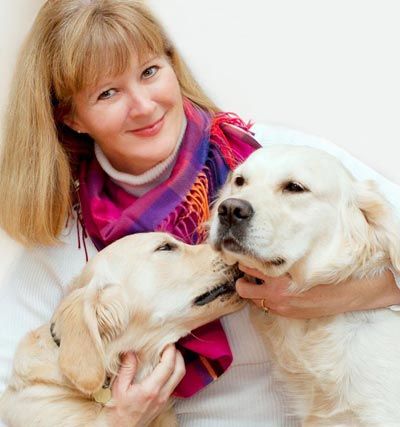 Book Review by Bree Herron
Faith is a funny yet beautiful feeling. To have faith in your people, God and country brings you a sense of balance in life. Bringing your faith to a new uncharted territory is exciting and testing. I learned the strength of faith from these characters, the faith to love, honor and stand by your convictions.
Anna and Bairn are two superb characters, I mean seriously I couldn't get enough of both of their interwoven stories. They hosted such a past of tender love, and a new found level of uncertain love that I was quick to jump on their relationship bandwagon.  And rightly so, Suzanne gives readers the best love quote of the year, no really it is going to become iconic in the romance and christian fiction world. I read the line at least ten times.
I really thought that Anna had a quick mind and warm heart. She gave me some surprises in her choices but, that gave her real human characteristics. The surprises were interesting and gave me a certain pause for thought. Her steadfast faith and hope for her bright young future kept me eager to read each new part of the book from her. As the book swings, between at least three different viewpoints. I love this! Bairn was such a great male character, I have never enjoyed a male character more than I did him. I really enjoyed getting to read events in from his thoughts and feelings. I actually wanted more from him.
Overall, this book is a beautiful depiction of Suzanne's writing talent, and a testament to her faith. She gives her characters this breath of life filled with love and faith, that rivals the classics of romantic faith. My suggestion to romance lovers, is read this book, it will bring your heart a new level of sweet romance and enduring faith.
"She was like the keel to his sails, keeping him balanced…"
Please join the conversation and comment below. Have you read… If so what did you think/like?
**DISCLAIMER: I was provided an opportunity to read this book as an Advanced Reader Copy in return for a fair and honest review.
<h2><span class="inner">Giveaway</span></h2>
To celebrate her tour, Suzanne is giving away a Kindle! Click below to enter. Be sure to comment on this post before you enter to claim 9 extra entries! Enter to WIN at The Newcomer Celebrate Lit Tour.
Professional Reader Affiliates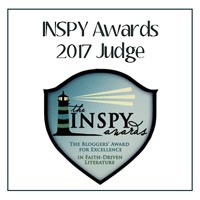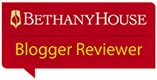 Affiliate Disclosure
I am grateful to be of service and bring you content free of charge. In order to do this, please note that when you click links and purchase items, in most (not all) cases I will receive a referral commission. Your support in purchasing through these links supplements the costs of keeping my website up and running, and is very much appreciated!