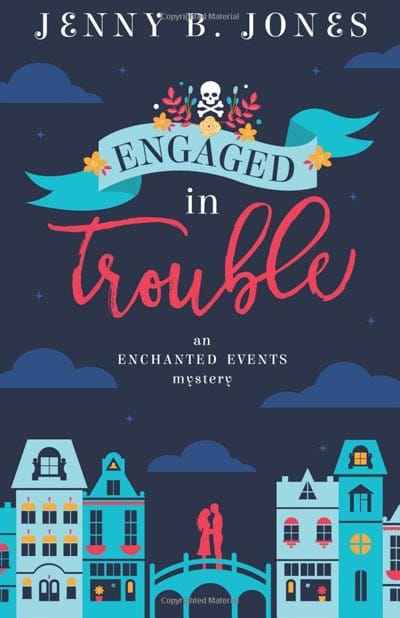 Author: Jenny B. Jones
Publisher: Sweet Pea Productions
Print Length: 333 pages
Release Date: March 27, 2017
I Rate it:    
Genre: Cozy
When a washed-up pop star inherits a wedding planning business, it's all bouquets and bliss until a bride turns up dead.
Paisley Sutton shot to stardom as a teenage rock sensation, but ten years later that star has fizzled out, just like her bank account. When she unexpectedly inherits her aunt's wedding planning business, Paisley leaves the glamour of Los Angeles for a charming small town in Arkansas. Thinking she'll arrive in Sugar Creek and liquidate the moldly property, Paisley's shocked to find Enchanted Events has experienced a major makeover and is now the place for brides. She's got two months to keep Enchanted Events afloat if she wants to sell and rekindle her music career with the profits.
Paisley's tossed into a world of vows and venues, but her most difficult challenge comes in the form of one demanding bride. When this Bridezilla's found facedown in her cake, all fingers point to Paisley as the prime murder suspect. And she does not look good in prison orange.
This former pop princess will need the help of her gun-toting, ex-CIA grandmother and her handsome neighbor, Beau Hudson, to unravel the mystery and clear her good name. As she and her unruly posse dig into Bridezilla's life, she discovers the woman had a long list of enemies. The closer Paisley gets to the truth, the more her own life is in danger.
Love is in the air this wedding season, but before Paisley can help the ladies of Sugar Creek say, "I do," she's got to unveil a killer. Or find herself the next target.
Engaged in Trouble is the first book in the long-awaited Enchanted Events cozy mystery series by award-winning author Jenny B. Jones. If you like laugh-out-loud adventures, small-town romance, unforgettable, sassy characters, and a mystery to keep you guessing, then you'll love this new page-turning series.

Guest Post from Paisley Sutton
Hi, I'm Paisley Sutton. When I was sixteen, I got pulled from a high school choir to be part of the Electric Femmes, only one of the biggest girl bands in music history. At one time I was rolling in money and sold out auditoriums. Then the band broke up, and it all went south in a hurry. When I found out I'd inherited my great-aunt's wedding planning business back home, I hightailed it to Sugar Creek, Arkansas. It's hard to go from life in Los Angeles to this Norman Rockwellian small town, but one good thing—I'm getting to spend lots of time with my grandma Sylvie. She's recently retired from the CIA and super bored. To pass the time, she and her bff Frannie have been reading a lot of romance novels. I think it's gone to her head. Check out this scene from Engaged in Trouble…
The golden sunset that followed us home Saturday morning was no match for the dark cloud hovering in the cab of Beau's truck. Conversation was cold as a forgotten coffee, the radio played terrible songs, and we nearly hit Mrs. Ruckles aging poodle Mr. Curly Pants.
When I saw two familiar senior citizens sitting on our front porch, I knew my morning sprinkle of awkward was about to turn into a full-on shower.
"Don't make any sudden movements," I said as we got out of his Ford. "They're likely packing heat."
Beau opened his car door like he was grateful for the escape. "You did call and tell Sylvie about the break-in, didn't you?"
"It might've slipped my mind."
I was pretty sure I heard him cuss.
Sylvie stood up from the mint green glider. "Your house gets burgled, and I gotta hear it from Maria Jiminez's daughter's loser husband Big Barney, who always shorts me on the bacon on my breakfast burrito at the diner?"
Frannie fanned herself and shook her head. "If a man shorted me bacon, I'd introduce him to my four friends: righty, lefty, Smith, and Wesson."
"It was late." I stepped onto the porch. "I didn't want to worry you."
"You didn't have to," Sylvie said. "Big Bacon Stealing Barney did it for you." She slid those sly eyes between Beau and me. "Where've you two been?"
"The creek." Beau settled himself into a metal chair, a grin back on his face like he was already enjoying the show. "A little early morning fishing."
Sylvie's eyes narrowed like a viper primed to strike. "Where'd you sleep last night, Paisley?"
"With me." Beau slipped on his Ray Ban's.
"That's not true." I gave his shoulder a smack. "But I did sleep at his house."
"You rake!" Sylvie leaped to her feet. "You've compromised my granddaughter."
"You've sullied her reputation!" Frannie threw her hands wide. "She'll be cut off from all society and forever on to the shelf."
I bit back a giggle.
"She was a diamond of the first water!" Sylvie cried. "I insist you marry her!"
"Or pistols at dawn!" Frannie said. "Name your seconds!"
From behind those sunglasses, Beau's eyes met mine. And we both laughed.
The earlier tension evaporated like the light morning fog. "Don't mind these two," I said. "They've read way too much historical romance lately." I wrapped my arms around my grandmother and leaned my tired head on her shoulder. "And, Sylvie, unless you're willing to pony up for a really big dowry to give us, we're not getting married."
She sighed dramatically. "It was worth a shot. Was there at least some hanky-panky?"
"None," I said.
Frannie shook her head in disgust. "Sometimes it's like we're not even related."
"Did the Sheik's Pregnant Secretary teach you nothing?" Sylvie asked.
"Beau never once asked me to join his harem."
"Young people today." Sylvie shot Beau a withering look. "You bore me."
"So, a break-in, huh?" Thankfully, Frannie was ready to get back to business.
"The place is pretty trashed." I pulled my house key out of my purse and opened the door, the others following.
"Holy detonator buttons." Sylvie turned in a full circle in my living room. "This is almost as bad as that time Frannie and I accidentally deployed that bomb in a Topeka K-Mart."
"Right in the ladies' undergarment section." Frannie stepped over a ripped couch cushion. "There were bras and frillies all the way to the garden center."
"Bloomers as far as the eye could see."
Award-winning author Jenny B. Jones writes romance with sass and Southern charm. Woefully indecisive, she writes YA, New Adult, and women's romance. Since she has very little free time, Jenny believes in spending her spare hours in meaningful, intellectual pursuits, such as watching bad TV, Tweeting deep thoughts to the world, and writing her name in the dust on her furniture.
You can find Jenny on:
Book Review by Bree Herron
Part mystery, part romance and full humor are the mixes for this delightful first in a new series! I was laughing and holding my breath more times than I could count. Jenny B. Jones engages readers that love mysteries, and gives them a more than just murder.
I always think it is so amazing to see what readers take away from a book. I took away from this book the possibility of love, and of course the knowing of another mystery hopefully to come soon. Paisley Sutton, I expect you to be crime solving at least two more times, I would prefer if you had like a 20 book series, however.
Paisley Sutton is one of those characters that you can't help but love. Her first thought was a zinger of a first line in the book, and it set the pace for this humorous yet smart female that elbowed her way into this readers favorite character list. I loved how though she didn't feel like she has come home, she learned that she did. Along with her grandma, and family friends this gal is a quick to become a successful amateur sleuth.
I love the use of a wedding/event planning location as the backdrop for this mystery. The brides are unique and it makes a reader wonder if the author has experiences with brides or if she binged a few shows (Silently, turning off Say Yes to the Dress) I felt like the knowledge of this was strong and I was wanting my wedding (in my mind) planned here. Mystery and I do's go together like an PB&J. I am eager to see what comes next for Paisley Sutton!
Have you ever read any of the books by Jenny B. Jones?
**DISCLAIMER: I was provided an opportunity to read this book as an Advanced Reader Copy in return for a fair and honest review.
<h2><span class="inner">Giveaway</span></h2>
Have a the luck to win this book! Enter today for your chance at 1 of 3 e-copies! Click HERE
Professional Reader Affiliates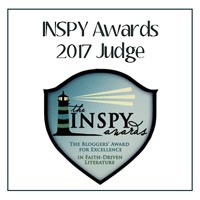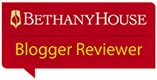 Affiliate Disclosure
I am grateful to be of service and bring you content free of charge. In order to do this, please note that when you click links and purchase items, in most (not all) cases I will receive a referral commission. Your support in purchasing through these links supplements the costs of keeping my website up and running, and is very much appreciated!