Author Spotlight—Patrica Beal
Grace- To even begin to describe this author and her debut novel is beyond words. I have been drawn to this story again and again. Having to only put it down for work and life. But Patrica has certainly become a must watch author. I would have to say that having her words and story in my hands has made the month of the May.
To give you a taste of this wonderful book, we have a guest by today: Patrica the author!
Now to share with you, I would love to gift a follower a copy of the book. May the book be in your favor!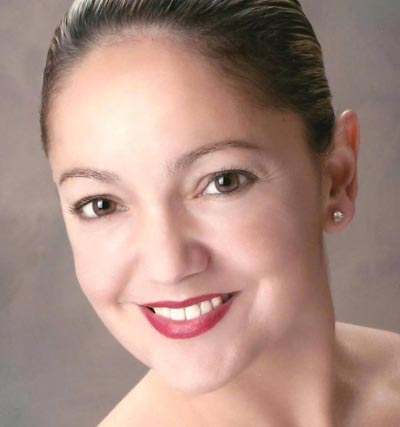 Patricia Beal is a 2015 Genesis semi-finalist and First Impressions finalist. She is represented by Les Stobbe of the Leslie H. Stobbe Literary Agency, and A Season to Dance is her debut novel (Bling! Romance / Lighthouse Publishing of the Carolinas, May 2017). She graduated magna cum laude from the University of Cincinnati in 1998 with a B.A. in English Literature and has worked for the U.S. Army as a writer and editor for many years. Patricia writes from El Paso, Texas, where she lives with her husband and two children. Visit her at www.patriciabeal.com.
You can also find Patricia on:
Bree
Thanks for coming by Patricia! I would love to hear about writing this book and your dreams to write.
Patricia
Hi Bree! Thanks for having me here ????
A Story of Love Lost and Found, Broken Dreams, and Second Chances
Writing a novel was an old dream. It first crossed my mind in 1987, when growing up in Brazil, I read Paulo Coelho's The Alchemist. But for years I didn't have a good idea.
In January of 2011, on I-40 (somewhere between Nashville and Winston-Salem), I had an idea that wouldn't let go of me. A young woman, a ballerina, stuck on top of a wall for behaving badly.
Then came the questions: Who put her there? What exactly did she do? Why did she do it? Where did he go? Is he coming back?
I wrote a chapter every Saturday and finished the first draft before the end of the year. Then I hired coach Gloria Kempton via Writer's Digest to look at the whole thing and tell me if it was any good.
She saw potential in the story of a small-town professional ballerina with big dreams, but explained I needed a clearer quest, more telling details, better scene structure, and better balance between sequels and dramatic scenes. I joined Gloria's critique group and spent almost a year rewriting.
In the summer of 2012 I started querying. Days passed. A week passed. A month passed. And all I did was collect rejections. I became bitter. Bitterly sad at first. Then bitterly discouraged. And then bitterly ugly. I'd never been ugly before. Not like that.
Up to that point, I'd believed that there was some kind of "god" out there and that being good was right and that it paid off. But with the disappointments of the publishing journey those beliefs became a joke to me. I stood in the middle of my empty kitchen—husband deployed, kids at school, my first dog had just died. And I looked at that inbox full of rejections and stated to whomever or whatever was out there: "God is dead."
Yes, I said that to the "god" of my imagination, and not to the real God—God as He reveals Himself in the Bible. But I know that He was in that kitchen with me. He was about to show me I was wrong.
My newfound lack of restraint and selfishness didn't make me happy. I wanted a job. I still dreamed of that book deal that had to be just around the corner. I wanted, I wanted…
But nothing happened, and it didn't matter how hard I tried to get help, get happy, and find any kind of relief for the pain I felt. Nothing. Happened. I'd never seen so many closed doors—slammed-shut doors—ever in my life.
There was one open door. When God planted our family in the El Paso desert, He planted us two blocks from a friend from the Fort Benning years. A friend whose claim to fame was church shopping whenever the Army moved her family. I asked her to take me to church on the first Wednesday of January of 2013.
I fell in His arms. Surrendered, defeated, and dependent. Or what God likes to call—ready. I was born again two weeks later and was baptized on Super Bowl Sunday that February.
I had tickets to go to New York for the Writer's Digest conference that spring, but sometime in March, it dawned on me: "A Season to Dance is a salvation story without the salvation piece."
The novel isn't just the story of a small-town professional ballerina who dreams of dancing at the Met in New York and the two men who love her. It's also the story of a girl desperately trying to fill the God-shaped hole in her heart with often misguided career and romantic pursuits.
Now, I had work to do. I spent 2013 and the first half of 2014 rewriting the whole thing. Five ladies from my Sunday school class read chapter after chapter as I produced them and cheered me on through that gruesome process. I couldn't have done it without their support.
Jeff Gerke edited my novel in the summer of 2014 and had me read Robert McGee's The Search for Significance: Seeing Your True Worth Through God's Eyes. I was ready to do it right. The novel was ready. It was time.
I went to my first Christian writers conference, the ACFW 2014 in St. Louis. Two weeks later, Les Stobbe offered to represent me and in early 2016, I signed with Lighthouse Publishing of the Carolinas.
I'm thrilled that after thirty years of dreaming, learning, rejections, and rewrites, A Season to Dance is finally here ????
Professional Reader Affiliates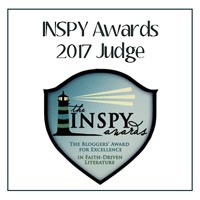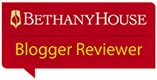 Affiliate Disclosure
I am grateful to be of service and bring you content free of charge. In order to do this, please note that when you click links and purchase items, in most (not all) cases I will receive a referral commission. Your support in purchasing through these links supplements the costs of keeping my website up and running, and is very much appreciated!