Murderous Monday. The day that I dread and like many need that extra coffee to get through. Murderous Mondays is here to help lighten the daily grind, it is meant to highlight good mysteries and possibly some epic murder scenes written in the mystery.
Murder by cheese, is the victim's sealed death in this book. And I guess if you were to die by a food, cheese wouldn't be so bad. But did I mention the victim didn't even get to eat the cheese? A bummer of a way to go. But there is more to this mystery than who took out the gouda.
This Week's Murderous Monday
A Sister Agatha and Father Selwyn Mystery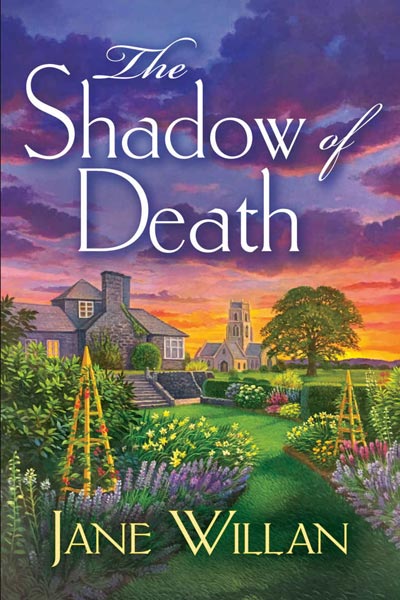 Author: Jane Wilan
Publisher: Crooked Lane Books
Print Length: 332 pages
Release Date: April 10, 2018
I Rate it:    
Genre: Cozy
Perfect for fans of G. M. Malliet and M. C. Beaton, The Shadow of Death is divine entertainment from a talented debut writer.
A charming and clever traditional mystery debut set at a bucolic Welsh convent, The Shadow of Death introduces Sister Agatha, a mystery-loving nun who finds herself in the midst of a real-life murder case.
The sisters of Gwenafwy Abbey have cherished their contemplative life—days spent in prayer, reflection, tending the Convent's vegetable gardens and making their award-winning organic cheese, Heavenly Gouda. Life seems perfect, except for Sister Agatha, a die-hard mystery fan who despairs of ever finding any real life inspiration for her own novel. That is, until the Abbey's sexton is found dead under an avalanche of gouda. Despite the reservations of the local constable, Sister Agatha is convinced it's murder and the game is afoot.
Armed only with the notes she's scribbled during her favorite podcast, How to Write a Mystery Novel, as well as a lessons learned from crime heroes ranging from Hercule Poirot to Stephanie Plum, Sister Agatha leads the nuns of Gwenafwy Abbey (and her unwitting sidekick, Father Selwyn) as they begin a race against time to resolve the death of Jacob, save the Abbey, exonerate a beloved postulant, and restore the good name of their cheese.
Jane Willan wants to live in a world where everyone has time to read their favorite books, drink good coffee and walk their dog on the beach, but until that can happen she enjoys life as a pastor and writer. When she's not working on a sermon, or hiking with her husband, Don, you can find her re-reading Jane Eyre, binge-watching Downton Abbey and trying out new ways to avoid exercise. This is her first Sister Agatha and Father Selwyn mystery.
You can find Jane on: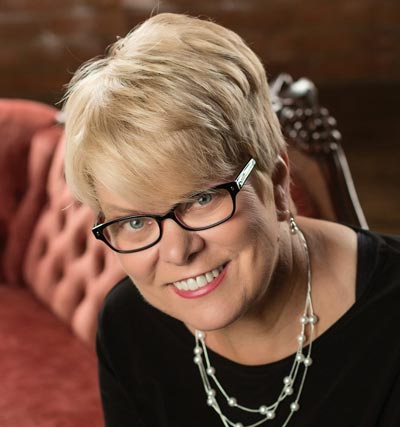 Book Review by Bree Herron
I love any type of mystery set in the UK, or surrounding areas. This book is just what the cozy world needed! I seriously loved Sister Agatha and her Jessica Fletcher moments. She also has a slew of sisters and a father to help her out.
I am a fan of the Father Brown show on Netflix (season 6 is here!) and I got some vibes of that in some moments. Father Selwyn is fun, a nice guy to sleuth around with. His see good in all is sweet, and a good balance to Sister Agatha's see them all as possible suspects. Between these two those that caused the cheese to fall will come to meet the authorities with a kick. Now the nuns are all apart of this story and I really loved getting to interact with all of them in some manner. It was different to have moments of their story line, and not just these two. I think it added to the story and gave you time to collect your suspects.
Cover obsession here, I want to just live in this cover. If this is what the Welsh in Wales get to see all the time sign me up.
Whenever Agatha started to think about the mystery solvers she admires and what she should do next I smiled. I also loved the meetings with all the Sisters, it was neat to imagine them seating in the warming room and Agatha making her faces. I was surprised in many ways on how this book turned out, it was well done in the mystery level. I would rate the mystery a 10!
Overall, the entire book was fun, light hearted, and a perfect 10 in the cozy mystery world. I loved every single page of this book, and can't wait to get my hands on the next book. Truthfully, my christian fiction fans, and cozy fans alike will love this mystery! Hope this makes your Monday a bit more exciting and that you get this book into your TBR pile.
**DISCLAIMER: I was provided an opportunity to read this book as an Advanced Reader Copy in return for a fair and honest review.
Come join Bibliophile Reviews, A Cozy Experience and Brooke Blogs for Murderous Mondays, where Monday is anything but dull. Click the links to see what the other sleuth readers are talking about!
Professional Reader Affiliates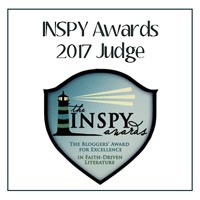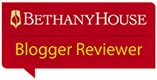 Affiliate Disclosure
I am grateful to be of service and bring you content free of charge. In order to do this, please note that when you click links and purchase items, in most (not all) cases I will receive a referral commission. Your support in purchasing through these links supplements the costs of keeping my website up and running, and is very much appreciated!