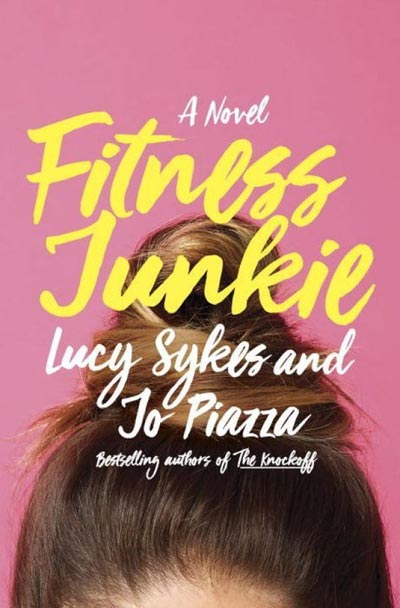 Author: Lucy Sykes, Jo Piazza
Publisher: Doubleday
Print Length: 304 pages
Release Date: July 11, 2017
I Rate it:    
Genre: Potpourri
From the bestselling authors of The Knockoff, an outrageously funny novel about one woman's attempt—through clay diets, naked yoga, green juice, and cultish workout classes—to win back her career, save her best friend, and lose thirty pounds.
When Janey Sweet, CEO of a couture wedding dress company, is photographed in the front row of a fashion show eating a bruffin—the delicious lovechild of a brioche and a muffin—her best friend and business partner, Beau, gives her an ultimatum: Lose thirty pounds or lose your job. Sure, Janey has gained some weight since her divorce, and no, her beautifully cut trousers don't fit like they used to, so Janey throws herself headlong into the world of the fitness revolution, signing up for a shockingly expensive workout pass, baring it all for Free the Nipple yoga, sweating through boot camp classes run by Sri Lankan militants and spinning to the screams of a Lycra-clad instructor with rage issues. At a juice shop she meets Jacob, a cute young guy who takes her dumpster-diving outside Whole Foods on their first date. At a shaman's tea ceremony she meets Hugh, a silver fox who holds her hand through an ayahuasca hallucination And at a secret exercise studio Janey meets Sara Strong, the wildly popular workout guru whose special dance routine has starlets and wealthy women flocking to her for results that seem too good to be true. As Janey eschews delicious carbs, pays thousands of dollars to charlatans, and is harassed by her very own fitness bracelet, she can't help but wonder: Did she really need to lose weight in the first place? A hilarious send-up of the health and wellness industry, Fitness Junkie is a glorious romp through the absurd landscape of our weight-obsessed culture.
Lucy Sykes has worked in the fashion world as a stylist, fashion editor, and fashion director. For six years Lucy was the fashion director at Marie Claire magazine, and was most recently fashion director for Rent the Runway. Her own children's clothing line, Lucy Sykes New York, was sold in more than a hundred department stores worldwide, including Saks Fifth Avenue, Barneys, Bergdorf Goodman, and Nordstrom. Together with her twin sister Plum, Lucy moved from London to New York City in 1997, where she now lives with her husband and two children.
You can find Lucy on: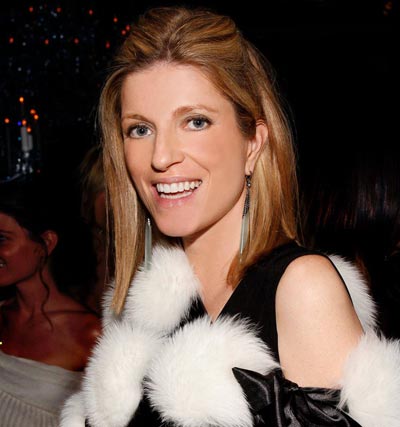 Book Review by Bree Herron
To be a fitness junkie I would have to be married to a billioniare. To enjoy this book, I only need to go to Amazon. I really enjoyed this book and the funny yet at times sad antics of women wanting to be thin.
As a fictional book, it spoke volumes about what women would do to get thin. Eating clay, and crying literally like a baby were some of the low points for our characters. Janey is a sweet woman who is in a toxic life realtionship with her BFF Beau. Beau is like a little dog. He nips and growls at Janey to make her feel like crap,  but at the same point the reader feels a realization that they have or had a Beau in their lives. Beau is like a low point in our personal emotional health.
Janey feeling like she has been beat down from Beau begins all these intense workouts, some I was wishing were offered in Wyoming ( a real cycle class or studio) others made you wonder. That the fit world in the city though, many are willing to try a workout once, and if they like it they stay. Janey had to to learn through some of her worst workouts that she was okay, but it wasn't till a suspense filled moment did she turn herself into the strong woman you saw beneath.
Overall, this book was funny. I was cracking up in moments, and at diets. This book holds such realism that a reader might start googling things.And in the end the reader may feel as though they are lucky to not be such a fitness junkie.
I love doing Hot Yoga, but that's as wild as I have gotten. What is a fitness class you did that was crazy?
**DISCLAIMER: I was provided an opportunity to read this book as an Advanced Reader Copy in return for a fair and honest review.
Professional Reader Affiliates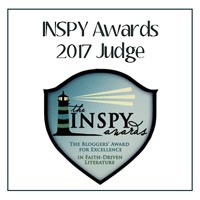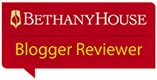 Affiliate Disclosure
I am grateful to be of service and bring you content free of charge. In order to do this, please note that when you click links and purchase items, in most (not all) cases I will receive a referral commission. Your support in purchasing through these links supplements the costs of keeping my website up and running, and is very much appreciated!