Teresa Tysinger Interview
I loved reading Someplace Familiar when it came out this past summer. It was a beautiful novel, and cozy with a home sweet home feel. I am excited to share Teresa with all of you! Not only can she write, but we both have read a lot of the same books! I hope you enjoy getting to know her as much as I did.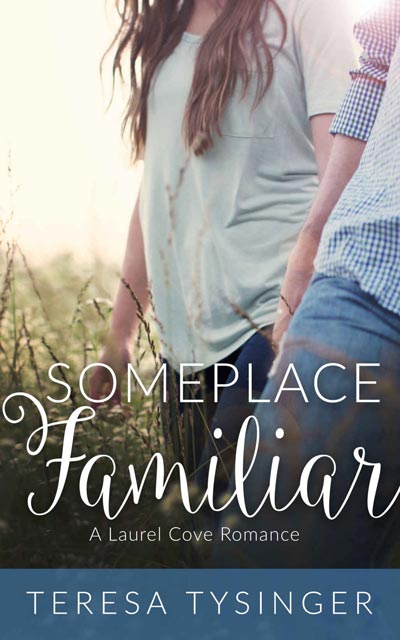 Guest Post from Teresa Tysinger
About the Inspiration for Someplace Familiar One thing I've learned about myself through writing Someplace Familiar is how much I am personally drawn to setting and place. The idea for the book was born out of my desire to introduce readers to the charming small-town life found in the Blue Ridge Mountains of North Carolina where I went to college. Laurel Cove, the fictional town where the story is set, is directly based on my best friend's hometown of Burnsville, NC. The other source of inspiration comes from my great-grandmother's tiny bungalow home in West Palm Beach, Florida. Long weekends and summer vacations spent there were full of imagination, adventure, and sweet memories. The scents of her garden, feel of the damp earth beneath my feet, slow pace matching gauzy curtains dancing in the breeze—it all is mirrored in the cottage home of Livy's Gram in the book. The rest of the story formed around my desire to capture my childhood memories of this home that was so magical and safe for me.
About My Writing Style Here are a few ways I would describe my writing style: Sensory—I aim to provide readers with an experience that enlivens all of their senses. Relatable—It's my hope that readers see themselves in realistic, flawed characters trying to make their way to discovering grace in a less than perfect world. Charming—Like any good southern fiction, there's a good dose of charm in these pages.
My prayer is that Someplace Familiar will touch readers with an awareness of God's grace even during circumstances and within relationships that feel hopeless. Restoration is possible!
Teresa Tysinger is a wife and mother transplanted from North Carolina to North Texas. When not working as the Director of Communications for a large downtown church, she writes charming southern romances inspired by grace. A member of American Christian Fiction Writers, Religious Communicators' Council, and the Association for Women in Communications, Teresa has spent over a decade committed to telling stories of faith through written word. She also offers graphic design and marketing services to other authors through her freelance business, Good Day Publishing. She loves coffee, caramel, and stories with happy endings. You can find Teresa on: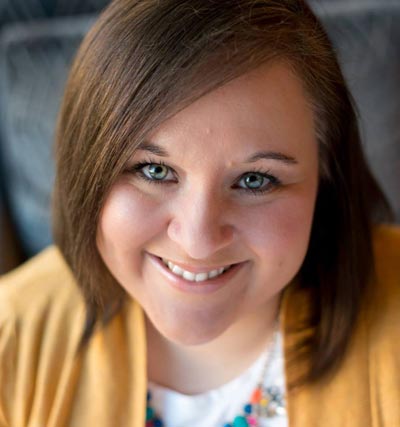 Bree
Hi Teresa, thank you for joining me today! I have enjoyed your debut novel , Someplace Familiar. For those that are unfamiliar with your book could you share some background on how this story came about?
Teresa Tysinger
Thanks so much for having me! Someplace Familiar first came about when a friend encouraged me to participate in National Novel Writer's Month (NaNoWriMo), during which you write a 50,000 novel during the month of November! Whew – that was an adventure. But what I had at the end was a story set in my beloved North Carolina mountains and inspired by my great-grandmother's sweet cottage home. Setting is really important to me, so once I knew this was the backdrop, the sweet love story of Jack and Livy followed and seemed to develop sort of organically as I went. I don't plan out the plot before I write, with exception of knowing the big goals of my characters, so it was fun to see where God took this story.
Bree
The book released this past summer, how has it felt to have your first book under your belt?
Teresa Tysinger
Releasing my first book was both incredibly exhilarating and overwhelming. Truthfully?  Once the dust settled from the excitement of the release, I've wrestled with answering "what's next?" But I've come to rest in the calming realization that God simply wants me to be with Him along the journey. So, if that means another book, great! If not, He has other work for me that's just as meaningful. But, no matter what, Someplace Familiar made me a published author and that feels pretty fantastic.
Bree
Okay, the cheesy author question, but what do you read? Anything you are looking forward to reading this year?
Teresa Tysinger
I read a lot of books that readers would find similar to Someplace Familiar – Pepper Basham, Melissa Tagg, and Mikal Dawn are some of my favorites. Right now, though, I'm on a non-fiction kick. I am currently reading You Are Free: Be Who You Already Are by Rebekah Lyons.
Bree
I loved You Are Free, it was a life changing book for me. Writer's block happens, even to us bloggers- any tips on overcoming the block?
Teresa Tysinger
Take the break when you need it. In other words, don't force it. Many writers feel that you should write, write, write no matter what. But I find I just can't force it. So, I'll put the story aside and instead journal my thoughts or read for inspiration.
Bree
Breaks are good, how do you prepare to write your stories?
Teresa Tysinger
I feel closest to God when I write because I'm doing what I feel He created me to do. So, I stay by praying and inviting Him into the process. Other than that, I create character profiles and fill in details about the setting according to the 5 senses…how the place looks, sounds, smells, tastes (local cuisine maybe), and feels. For me, it helps the whole story begin to seem real before I even write a single word.
Bree
Do readers have another novel coming from you?
Teresa Tysinger
I have a few things in the works. But right now I am mostly working on a novella to come out this next holiday season!  It will include a few familiar faces from Someplace Familiar (see what I did there? Haha).
Bree
I did, LOL. I have a few things in the works. But right now I am mostly working on a novella to come out this next holiday season!  It will include a few familiar faces from Someplace Familiar (see what I did there? Haha).
Teresa Tysinger
Thank you for visiting today! I always love chatting with you.
It's been my pleasure. Thanks again for having me!
<h2><span class="inner">Giveaway</span></h2>
To celebrate her tour, Teresa is giving away a grand prize of a gift basket that includes a signed copy of the book, an Original Painting by Author's Sister (artist Cyndi Browning), and a $10 Amazon Gift Card!!
Click below to enter. Be sure to comment on this post before you enter to claim 9 extra entries!
Professional Reader Affiliates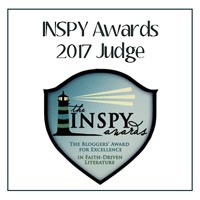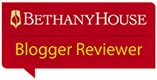 Affiliate Disclosure
I am grateful to be of service and bring you content free of charge. In order to do this, please note that when you click links and purchase items, in most (not all) cases I will receive a referral commission. Your support in purchasing through these links supplements the costs of keeping my website up and running, and is very much appreciated!