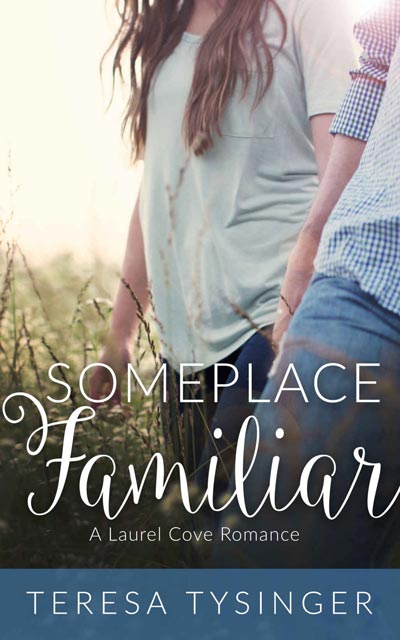 Author: Teresa Tysinger
Publisher:Good Day Publishing
Print Length: 358 pages
Release Date: May 30, 2017
I Rate it:    
Genre: Christian
Artist Livy Johnson needs a fresh start. That's what a broken heart and forgotten dreams can do to a person. On little more than a whim, she reclaims her grandmother's old mountain cottage in quaint Laurel Cove, North Carolina and vows to restore its original charm. When she literally collides with childhood friend, Jack Bowdon, Livy wonders if she's back for an entirely different reason. Jack can't believe his childhood crush is back. As the owner of Bowdon's Supplies, and once again the town's most eligible bachelor, he offers to help Livy with repairs. Together they embark on the project—and an undeniable whirlwind romance. But it's not all smooth sailing. Can they survive the destructive pain of their pasts to discover God's grace waiting to renovate their hearts?

Welcome to the Blog Tour for Someplace Familiar by Teresa Tysinger. I'm posting today about this debut novel, a contemporary southern romance with themes of faith, hope in new love, and grace. It's the first in a series of books set in Laurel Cove, a fictional town in the Blue Ridge Mountains of North Carolina. I'm joining other bloggers this week to tell you a little about the book and spread the news about the giveaway Teresa is hosting! Be sure to enter to win a signed book and more from Teresa at the end of this post. And leave your comments and questions below—Teresa will be stopping by to visit with us!
Not much had changed about Laurel Cove, North Carolina in the ten years since Livy Johnson had last visited. Driving down Main Street, it was every bit as charming and picturesque as she remembered. American flags blew in the breeze in old store fronts. Two old men in overalls leaned lazily on the back end of a rusty pick-up, probably shooting the breeze.
A red traffic light.
Livy's foot slammed against the brake pad, lurching the car to a stop about a foot into the quiet intersection. The cracking of wood behind her seat could only mean one thing. Her easel had broken. How was she going to get back into painting without the easel she'd used since art school? What a great start to her new beginning.
With no traffic waiting, Livy steered the car left as the light turned. She needed no GPS to find the Laurel Cove Inn, a short, steep climb off Main Street. The car came to a much gentler stop in front of the grand white building sitting at one edge of the town square. Livy's muscles ached from the five-hour drive from Raleigh as she stepped from the car and stretched her arms toward a cloudless sky. The building was every bit as beautiful as she remembered.
The sight of a man looking down from a second-story window of the inn pricked at her insecurities. A gasp of cold, crisp mountain air stung her throat as her hand rubbed at the heat rising up her neck. Her eyes cut to the hood of her car, its engine still pinging as it cooled. The uneasiness of being watched eclipsed the serenity of her surroundings. She'd come to Laurel Cove to hide from her problems, yet someone had already found her.
Don't be ridiculous. It wasn't like she was hiding. Plus, everything, and everyone, she remembered of Laurel Cove was good. Curiosity pulled her eyes back to the window. The man's tall figure filled most of the space between the frame. Flat palm facing out, he nodded in her direction.
Her heart skipped in her chest. Who was he? A tenant or maybe the owner? And why was he watching her so intently? She returned an awkward wave but not a smile, a tingling electricity traveling from her neck to her fingertips. Apparently satisfied, the man disappeared from the window.
Hiding had been effortless in New York City. Getting lost in a sea of people was as easy as stepping onto a crowded Subway car. Sweet Laurel Cove would be very different. Generations of families filled its church pews, ran its farms, and schooled its children. Anonymity was as rare as lightning bugs in wintertime—as her Gram would say. Being new in town and keeping a low profile might prove tough. Yet, the memory of feeling so safe and loved during summers here with her grandmother made it seem like just the place she was meant to be.
A cool breeze whipped at the few loose strands of hair around Livy's face and pulled her away from her thoughts. She turned to gather her things from the backseat of the car. The easel fell apart as she removed a suitcase that had been holding it in place behind her seat. Ruined. But no time to dwell on more broken things. She straightened and retrieved the folded paper she'd carried in her purse the past two months, opened it, and scanned the contents. She refolded it with care and slid it back in for safekeeping.
Armed with a few bags and one large rolling suitcase, Livy took in the entirety of the picturesque inn. This would be home—at least for now. With its large pillars, wraparound porch, and grand hanging ferns, it epitomized southern charm. Her eyes wandered along the lines of the white siding, to cornices adorned with carved ornaments, and finally up to a red tin roof. It had been well maintained over the years.
As Livy took the uneven stone walkway toward the front steps, she dared to revisit the window. Empty. The encounter with the man had been harmless, yet something inside her stirred. Would she make friends easily here? Would they treat her differently once they found out she'd been living up north? Southerners may be known for their hospitality, but some could be wary of outsiders. Her future here was anything but clear. Yet she'd made it this far. With a deep breath, Livy opened the door.
Teresa Tysinger is a wife and mother transplanted from North Carolina to North Texas. When not working as the Director of Communications for a large downtown church, she writes charming southern romances inspired by grace. A member of American Christian Fiction Writers, Religious Communicators' Council, and the Association for Women in Communications, Teresa has spent over a decade committed to telling stories of faith through written word. She also offers graphic design and marketing services to other authors through her freelance business, Good Day Publishing. She loves coffee, caramel, and stories with happy endings. You can find Teresa on: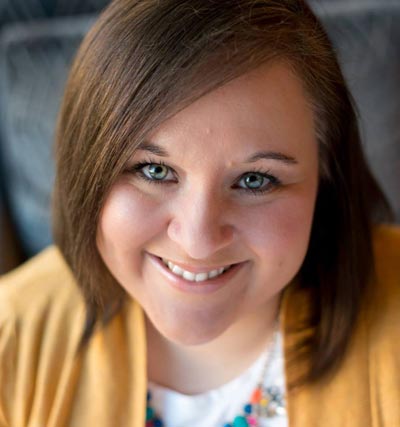 Book Review by Bree Herron
Going back is sometimes the best step forward. Fresh starts come in many ways and usually not how one expects. Sometimes it takes facing your hurt to build a loving future.
Livy is going to the one place she can seek comfort. Like many of us, she is going to place that holds memories, fond times and quaint people.  She went through extremely tough times, and the author gave glimmers of the "jerk" (would love to insert other word) that wounded Livy, made her skittish and broken. One theme is the healing of Livy in this story, seeing her become a strong woman again.Jack was a delight. He was a smitten kitten with Livy from childhood and he should her southern charm in her return. I loved that he was kind and patient building with Livy. He represented small town hospitality and grace, through out the book.
I want to crawl in between the pages and visit with these two often. The town of Laurel Cove sounds like the perfect place to visit, buy a house and solidify roots. I was caught up with envisioning it in a "At Home in Mitford" style community. I am sure those towns people get up to some great side stories while the reader is away.
This book is the entire package, it has looks with the cover, words that move, and characters that sit in your heart long after finishing the story. For a first in a new series, it is brilliantly done and makes the reader eager for more.
What is a theme you look forward to always reading in a book?
**DISCLAIMER: I was provided an opportunity to read this book as an Advanced Reader Copy in return for a fair and honest review.
<h2><span class="inner">Giveaway</span></h2>
ENTER: to win a signed paperback copy of Someplace Familiar, a custom 8×8" canvas painting by artist Cyndi Browning (in honor of the book's heroine, Livy, who is an artist), and $10 Amazon Gift Card. Winner will be announced on Teresa's website on June 18 once the tour wraps up. (Open to continental US residents only; sorry international readers!)

Professional Reader Affiliates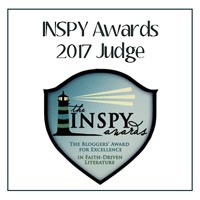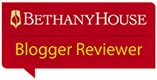 Affiliate Disclosure
I am grateful to be of service and bring you content free of charge. In order to do this, please note that when you click links and purchase items, in most (not all) cases I will receive a referral commission. Your support in purchasing through these links supplements the costs of keeping my website up and running, and is very much appreciated!