Every Tuesday come join me as I discuss a recent cozy mystery in review and have Goûter (tea time). Readers can enjoy a thoughtful review while sipping on their favorite teas, they may find new teas to love as well. I will be recommending a good tea for each book. Come cozy up with Tea Time Tuesday.
Who doesn't enjoy curling up with a nice mystery that hosts the feeling for a traditional mystery? I really enjoyed that about the latest from Carolyn Hart, it wasn't about murder but truly about solving a mystery and helping a friend. I enjoyed reading this book while sipping lemon-mint iced tea. It was a soothing and yet vibrant, just like the mystery.
This Week's Tea Time Tuesday
A Death on Demand Mystery, Book 26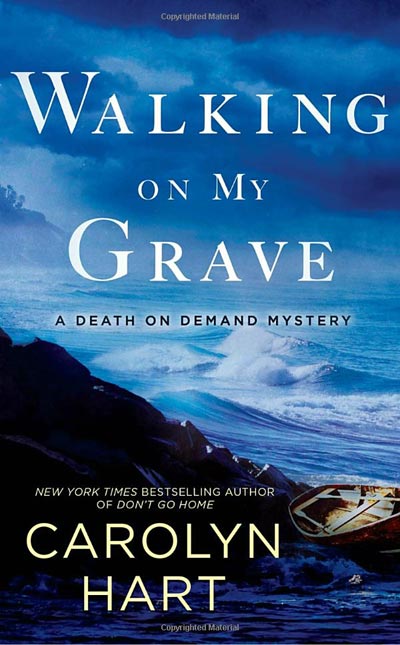 Author: Carolyn Hart
Publisher: Berkley; Reissue edition
Print Length: 304 pages
Release Date: May 1, 2018
I Rate it:    
Genre: Cozy
In the latest Death on Demand Mystery from the New York Times bestselling author of Don't Go Home, book seller Annie Darling learns murder and money go hand in hand…
Annie's friend and fellow shop owner Ves Roundtree is a very wealthy woman. Her rich brother entrusted her with his estate, and upon her death, his fortune is to be divided. Several cash-strapped islanders are in line to collect life-changing inheritances. The problem is, Ves is very much alive.
Ves hosts a dinner for the prospective beneficiaries and feels a chill in the air that has nothing to do with the wintry season. Not long after, she suffers a bad fall that was no accident. Everyone at the table had a motive but not a shred of evidence was left behind.
When one of the suspects is found floating in the harbor and Ves disappears, Annie and her husband Max spring into action to catch a calculating killer before greed takes another life.
An accomplished master of mystery with 46 published books, Carolyn Hart is the creator of the highly acclaimed Henrie O,Death on Demand, and Bailey Ruth Raeburn series. Her books have won multiple Agatha, Anthony, and Macavity Awards. Letter from Home (2003), her standalone mystery set in Oklahoma, was nominated for the Pulitzer Prize. Her latest book is Dead by Midnight (William Morrow/HarperCollins, 2007). She is one of the founders of Sisters in Crime, an organization for women who write mysteries. She lives in Oklahoma City, Oklahoma.
You can find Carolyn on: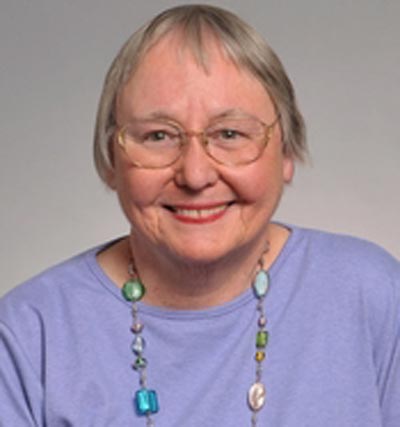 Book Review by Bree Herron
When readers look to enjoy a good mystery, they should look know further than Carolyn Hart's mysteries. In the latest we are hunting a possible killer, and trying to keep a friend alive. Who is causing the mischief and grief? Will we all make to the end alive? Well, I did that is obvious but did all the characters?
This cover truly fits the story. I felt as though this book would be a great read on a beach or shore of the coast. Waves rolling in and the sea air crisp in your lungs. This book would be one to get swept up into.
For those that haven't read a book by Mrs. Hart before let me introduce her style to you. It is one of the main reasons I come back to her writing and this series ( I do love Annie dearly, though).
As a reader you begin with the cast of characters and it isn't your typical descriptions this time it hosted reasons for possible foul play by each person. Then I was given a timeline of suspicious events, it was so cool to see it in this format, and made me read the book in a different light. Finally, I love how Annie, her husband and friends approach the mystery, it was true old style sleuthing that led them to solve the crime.
This was just the mystery I needed to wind down a long month. It was reminiscence of a by gone style of mystery. Where the sleuthing felt like searching for the clues and suspects and the crimes were much more realistic. I think that is part of my love for this book, I felt like a gumshoe working the case. Though more modern setting, this book will make any mystery reader smile with the style and class of the writing.
Are you a Hart fan? Not yet, what old school mysteries do you enjoy?
**DISCLAIMER: I was provided an opportunity to read this book as an Advanced Reader Copy in return for a fair and honest review.
<h2><span class="inner">Giveaway</span></h2>
I loved this book so much that I wanted to share a copy with a lucky commenter. Please comment by 5/30/18.
Professional Reader Affiliates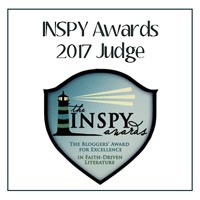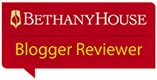 Affiliate Disclosure
I am grateful to be of service and bring you content free of charge. In order to do this, please note that when you click links and purchase items, in most (not all) cases I will receive a referral commission. Your support in purchasing through these links supplements the costs of keeping my website up and running, and is very much appreciated!