Every Tuesday come join me as I discuss a recent cozy mystery in review and have Goûter (tea time). Readers can enjoy a thoughtful review while sipping on their favorite teas, they may find new teas to love as well. I will be recommending a good tea for each book. Come cozy up with Tea Time Tuesday.
This week I am curling back up with a favorite series and author. The Cats Came Back is one of those mysteries that is light on the soul and mind. I loved the quick humor and the way the cats were in this book. I think this series grows with each new book and I can't wait for the next. Until then I am enjoying a Lavender Tea Latte on Ice, because it is still too hot here!
This Week's Tea Time Tuesday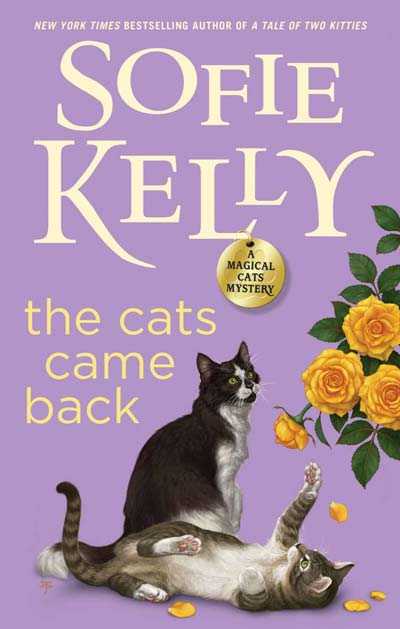 Author: Sofie Kelly
Publisher: Berkley
Print Length: 304 pages
Release Date: September 4, 2018
I Rate it:    
Genre: Cozy
Small-town librarian Kathleen Paulson often seems to gets mixed up in murder, but luckily, her very special cats always find a way to help her close a case . . .
The charming Minnesota town of Mayville Heights is hosting a music festival, and the whole place is bustling with musicians and tourists. Kathleen is looking forward to taking in some fabulous performances–and her two cats, Owen and Hercules, are looking forward to taking in some fabulous sardine crackers. But then the trio stumbles across a dead body by the river.
The victim is a close friend–who also happens to be a look-alike of a popular cabaret singer set to perform at the festival. Who could have wanted to harm this innocent girl? Was it a case of mistaken identity?
As accusations abound and suspicions swirl, Kathleen, Hercules and Owen will put their abilities–both mundane and magical–to the test, and lay down the paw.
Sofie Kelly is a New York Times bestselling author and mixed-media artist who writes the Magical Cats Mysteries and, as Sofie Ryan, writes the Second Chance Cat Mysteries. Sofie lives on the east coast with her husband and daughter. In her spare time she practices Wu style tai chi and likes to prowl around thrift stores.
You can find Sofie: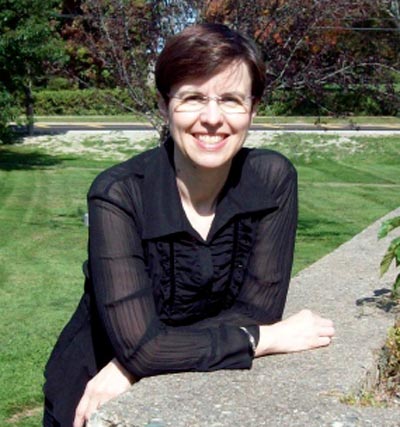 Book Review by Bree Herron
I love mysteries that revolve around cats. I am that gal- the one that loves her kitties, stops to help one across the street, and swears they are all magical. Okay, that sounds weird but really cats, I can understand. So when I started reading this series, I just loved these boys. They were Kathleen's buddies, and in my mind friends as well. In this mystery we have a music festival that certainly made me think of having music in the background. The murder may or may not be what you think, and you will be devouring the story line to the very end!
There is purple and the cats- I think this says it all. It poses with how the hardbacks look and I have always loved the bold single color behind the cats for this series.
This group (Kathleen, Owen, Hercules) are always on the move. I think these cats would keep anyone on their toes and I love where they were "popping" up in this book. I really loved the murder scene as well, and the way I questioned my thoughts on who did the murdering. It is always nice to feel like you might have it solved and then be surprised.
Overall, another hit from Sofie Kelly! I can't get enough of this series and am always curling up with my kitties to read these books. The magic and the bonds the characters makes the story worth reading. The murder will have a reader guessing to solve to the very end. I encourage fans of Sofie Kelly and Miranda James to dive into this book!
I have now given it serious thought as to what my cats would do with magic- I think they would not only run for president but possibly become dictators that could speak to humans. Think Salem from the 1990's Sabrina and add extra fluffy cuteness.
What magical powers would your pet have?
**DISCLAIMER: I was provided an opportunity to read this book as an Advanced Reader Copy in return for a fair and honest review.
<h2><span class="inner">Giveaway</span></h2>
Answer the question above (what magical powers would your pet have) to enter for a chance to win a copy of the book enter by 9/29/18.
Professional Reader Affiliates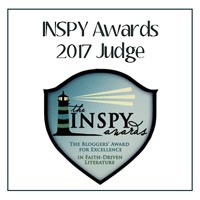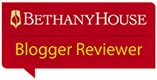 Affiliate Disclosure
I am grateful to be of service and bring you content free of charge. In order to do this, please note that when you click links and purchase items, in most (not all) cases I will receive a referral commission. Your support in purchasing through these links supplements the costs of keeping my website up and running, and is very much appreciated!