Every Tuesday come join me as I discuss a recent cozy mystery in review and have Goûter (tea time). Readers can enjoy a thoughtful review while sipping on their favorite teas, they may find new teas to love as well. I will be recommending a good tea for each book. Come cozy up with Tea Time Tuesday.
This Tuesday I am happy to share one of the most beloved cozy mystery series A Coffeehouse Mystery. The upcoming Shot in the Dark, this book was like visiting cherished friends once a year in New York. How could it get any better than great coffee, food, and a mystery too?
This Week's Tea Time Tuesday
A Coffeehouse Mystery, book 17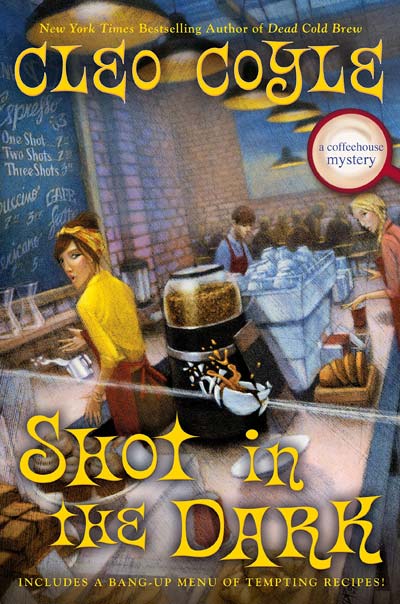 Author: Cleo Coyle
Publisher: Berkley Prime Crime
Print Length: 352 pages
Release Date: April 17, 2018
I Rate it:    
Genre: Cozy
CLEO COYLE is the pseudonym for Alice Alfonsi, writing in collaboration with her husband, Marc Cerasini.  CLEO COYLE grew up in a small town near Pittsburgh, Pennsylvania. After earning scholarships to study writing at Carnegie Mellon and American Universities, she began her career as a cub reporter for The New York Times. Now an author of popular fiction and New York Times bestselling media tie-in writer, Cleo lives and works in New York City, where she collaborates with her husband (also a bestselling author) to pen the Coffeehouse Mysteries for Penguin. Together Cleo and her husband also write the Haunted Bookshop Mysteries under the name Alice Kimberly. When not haunting coffeehouses, hunting ghosts, or rescuing stray cats, Cleo and Marc are bestselling media tie-in writers who have penned properties for NBC, Lucasfilm, Disney, Fox, Imagine, and MGM. In their spare time they cook like crazy and drink a lot of java. You can learn more about Cleo, her husband, and the books they write by visiting CoffeehouseMystery.com. Scroll down the left column of the site's Home Page and you will see links to a number of online interviews and more.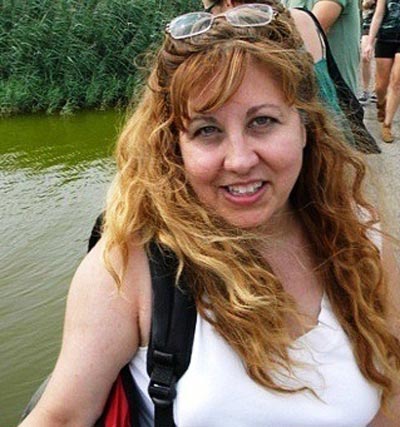 Book Review by Bree Herron
Welcome back to the Village Blend where the coffee is blended perfectly and the mystery is guaranteed to give you a good time. This is the perfect, modern, hip mystery. Swiping for love has never been tougher than it is in Shot in the Dark.
The crew is back and everyone that doesn't have a hunky fiance is swiping for love. Clare is not having this new wave of love, finding even her ex-husband Matt is swiping to drive her crazy. When lust hits the fan, Clare is hot on the trail of broken hearts, and I couldn't have loved her more in a book. Characters in this book varied from unique date hunters to the jerks we all wish we swiped left on. Even Madame found herself with a not so nice snake but then she finds the sea officer, Sergeant Jones. He has found himself to have a smitten kitten in Madame.
All the characters, baristas, Clare, Matt, Quinn make a reader feel right at home. They are quirky and loving, each bring a dynamic that completes the coffeehouse family. Each time you get to engage in a story with the crew it's a good day!
I love the cover of this book. It has the jazzy coffeehouse feel to it. Swirling colors and images paint the perfect scene in the Village Blend. These covers go so well on the shelf but they look the best when in your hands.
I really love how annoyed Clare is with the modern dating apps. I have used these and have found myself as annoyed as Clare, who is just seeing people go swipe crazy. I also love that there was the story starts as lover scorned and takes some high stake twists, but that is what I have come to expect from Cleo Coyle.  The author(s) takes a modern social interaction and created a great mystery around it.
As you can tell this book was pretty much amazing to me. But truly I couldn't go a year (okay, I will give you two Cleo) without a new Clare adventure. This is one of the best books in the series, and that is tough to say as they are all so good! I feel like the book leaves us all with hopes for some white in the next book. Till then enjoy and savor your way through Shot in the Dark.
Drink recommendation: This week it won't be a tea but a red eye coffee. This is shots of espresso poured in to a strong cup of coffee. I can say that you would want Clare to make this energizing drink for you!
What type of coffee do you drink?
**DISCLAIMER: I was provided an opportunity to read this book as an Advanced Reader Copy in return for a fair and honest review.
<h2><span class="inner">Giveaway</span></h2>
Comment on the post prior to 4/18/18 to be entered to win a copy of the book!
Professional Reader Affiliates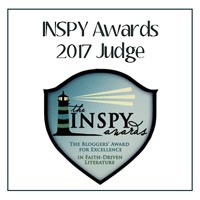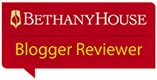 Affiliate Disclosure
I am grateful to be of service and bring you content free of charge. In order to do this, please note that when you click links and purchase items, in most (not all) cases I will receive a referral commission. Your support in purchasing through these links supplements the costs of keeping my website up and running, and is very much appreciated!