Every Tuesday come join me as I discuss a recent cozy mystery in review and have Goûter (tea time). Readers can enjoy a thoughtful review while sipping on their favorite teas, they may find new teas to love as well. I will be recommending a good tea for each book. Come cozy up with Tea Time Tuesday.
For the inaugural edition of Tea Time Tuesday, I chose Queen Anne's Lace. Not only does the reader get China Bayles but we also get to meet her shop's former owner. The history, the story and the knowledge that went into this book makes it by far one of the best mysteries this year.
This Week's Tea Time Tuesday
China Bayles Mystery, book 26.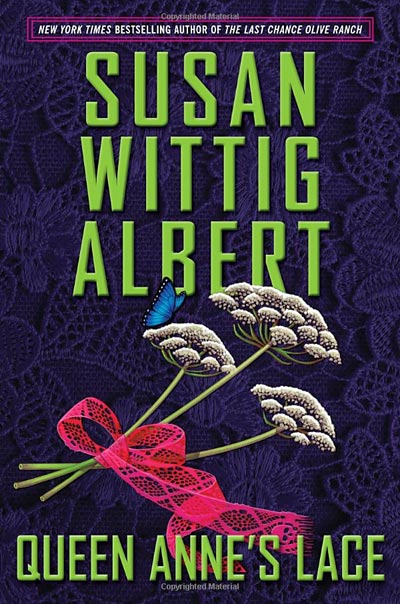 Author: Susan Wittig Albert
Publisher: Berkely Prime Crime
Print Length: 304 pages
Release Date: April 3, 2018
I Rate it:    
Genre: Cozy
Susan Wittig Albert is the award-winning, NYT bestselling author of Loving Eleanor (2016), about the intimate friendship of Eleanor Roosevelt and Lorena Hickok; The General's Women (2017), about the two women who loved Eisenhower; and A Wilder Rose (2014), about Rose Wilder Lane and the writing of the Little House books.Her award-winning fiction also includes mysteries in the China Bayles series, the Darling Dahlias, the Cottage Tales of Beatrix Potter, and a series of Victorian-Edwardian mysteries she has written with her husband, Bill Albert, under the pseudonym of Robin Paige.
She has written two memoirs: An Extraordinary Year of Ordinary Days and Together, Alone: A Memoir of Marriage and Place, published by the University of Texas Press. Her nonfiction titles include What Wildness is This: Women Write About the Southwest (winner of the 2009 Willa Award for Creative Nonfiction); Writing from Life: Telling the Soul's Story; and Work of Her Own: A Woman's Guide to Success Off the Career Track.
She is founder and current president (2015-2017) of the Story Circle Network and a member of the Texas Institute of Letters.
You can find Susan on: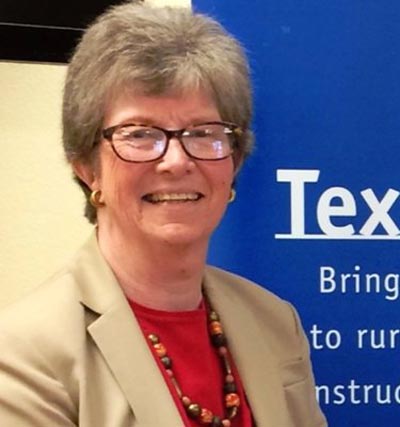 Book Review by Bree Herron
It all started with cleaning. Isn't that how many of our own personal mysteries begin, we start cleaning then finding something we have long forgotten about. We work to recall and remember why we kept it or what it meant, determining the value in a session of dust cleaning. Well, China went cleaning with Ruby in the store room. Which was really a hold all for the eclectic goods and items needing storage. China certainly comes out with more than just dust bunnies, she comes out with a mystery that is stitched from the past to the present.
China is my kind of gal. I can hear her in my mind when she talks or when she is having a moment of dry humor. I found myself giggling at her very wild west style chicken rescue that she had, especially when she had to retell the story more than once. China is not hunting a murderer or a crime in this novel, she is just feeling connected to the past. Lori, another gal that is incorporated into China's shop has made leaps in her personal path of family history. Together they may see that there is more connected than they thought.
Annie is the original owner of the building China owns now. She is one of the most beautiful characters I have ever read in a mystery. She was a needed element to this specific story, and yet as a reader, I now wonder if she has always been there, or will continue to be there?
I want to give a cluck out to the chickens in this book, Extra Crispy (a fine and brave rooster) and Dixie Chick ( a heavy weight champion) they were sweet fluffy moments in this book. I also love that I felt I got to know about chickens than I did before.
I really love dual time settings. When readers know that every other chapter will transport them either to the past or the present. In this case, it was perfectly balanced between the two and I love the last few chapters where there is a sunny, happy ending for all. I felt as though the author really took her time and allowed the characters to speak to her, lead her to their stories.
Another aspect of this book, is the herbs. I love that China gives me new knowledge in herbs and usages. China has this way of making a reader curious about the topic and willing to pursue it further beyond the final page. This novel was rich in the history of Queen Anne's lace (Wild Carrot) and though it can have a tough background it is also impactful in understanding women's health and medicine.
Give me the 1888-1889 setting any day. I love China, but being with Annie in the past made my bookish heart happy. The mystery that surrounded this time was keeping me wanting more.
For those looking for a murder, I will burst your bubble, no murder. Readers that are looking for a true cozy mystery, one that is sweet and soft, a reminder of what a mystery can be. I couldn't have loved this book more, and I would recommend it to all readers (however, it is sometimes PG-13) and encourage them to look beyond the shadows of the herb and star crossed lovers, and see the depth to the mystery that was created. Allow your mind to be open to the knowledge that is woven into this story, and see the possibilities in the delightful recipes.
I am feeling completed and yet wanting more from the story, and isn't that the ultimate sign of a great read? A cozy mystery that leaves you wanting more.
Wild Carrots (Queen Anne's lace) is rich in history, do you know any history of your favorite herb?
And for the tea suggestion to sip while reading this book, I highly recommend a Hibiscus tea. Sweet yet not to sweet, it will compliment this story.
**DISCLAIMER: I was provided an opportunity to read this book as an Advanced Reader Copy in return for a fair and honest review.
<h2><span class="inner">Giveaway</span></h2>
Want to dive into this mystery? Comment about the book or share about your favorite herb to use. Commenting gets you entered! Giveaway closes 4/9/18.
Professional Reader Affiliates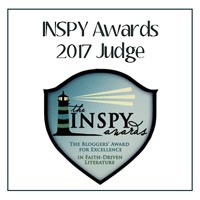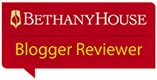 Affiliate Disclosure
I am grateful to be of service and bring you content free of charge. In order to do this, please note that when you click links and purchase items, in most (not all) cases I will receive a referral commission. Your support in purchasing through these links supplements the costs of keeping my website up and running, and is very much appreciated!