Murder She Wrote: Manuscript for Murder
Every Tuesday come to join me as I discuss a recent cozy mystery in the review and have Goûter (tea time). Readers can enjoy a thoughtful review while sipping on their favorite teas, they may find new teas to love as well. I will be recommending a good tea for each book. Come to cozy up with Tea Time Tuesday.
Welcome back to solving the crime with Jessica Fletcher. JB is back and this time reading a manuscript truly could get you killed. Jon Land how now written two books in the series and has had his own personal touch, making this book like a new series within the old. I really liked reading this mystery, and I could hear the characters in my head from the show taking the reins.
This Week's Tea Time Tuesday
Murder She Wrote: Manuscript for Murder
Murder She Wrote, Book 48
by Jessica Fletcher, Jon Land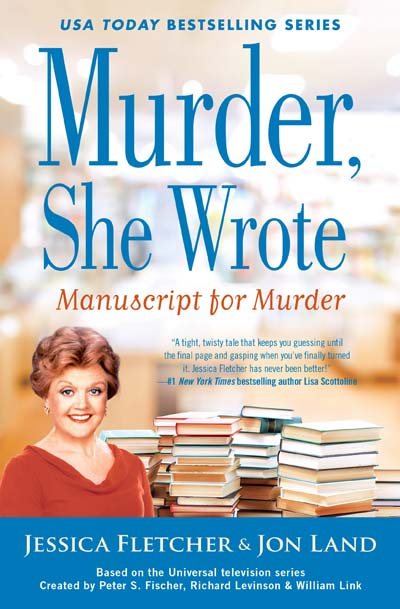 Author: Jessica Fletcher, Jon Land
Publisher: Berkley Prime Crime
Print Length: 315 pages
Release Date: November 6, 2018
I Rate it:    
Genre: Cozy
Jessica Fletcher investigates a mysterious manuscript with deadly consequences in the latest entry in this USA Today bestselling series…
Jessica Fletcher has had plenty to worry about over her storied career, both as a bestselling novelist and amateur sleuth. But she never had any reason to worry about her longtime publisher, Lane Barfield, who also happens to be a trusted friend. When mounting evidence of financial malfeasance leads to an FBI investigation of Lane, Jessica can't believe what she's reading.
So when Barfield turns up dead, Jessica takes on the task of proving Barfield's innocence–she can't fathom someone she's known and trusted for so long cheating her. Sure enough, Jessica's lone wolf investigation turns up several oddities and inconsistencies in Barfield's murder. Jessica knows something is being covered up, but what exactly? The trail she takes to answer that question reveals something far more nefarious afoot, involving shadowy characters from the heights of power in Washington. At the heart of Jessica's investigation lies a manuscript Barfield had intended to bring out after all other publishers had turned it down. The problem is that manuscript has disappeared, all traces of its submission and very existence having been wiped off the books.
With her own life now in jeopardy, Jessica refuses to back off and sets her sights on learning the contents of that manuscript and what about it may have led to several murders. Every step she takes brings her closer to the truth of what lies in the pages, as well as the person who penned them.
Jessica Fletcher is a bestselling mystery writer who has a knack for stumbling upon real-life mysteries in her various travels.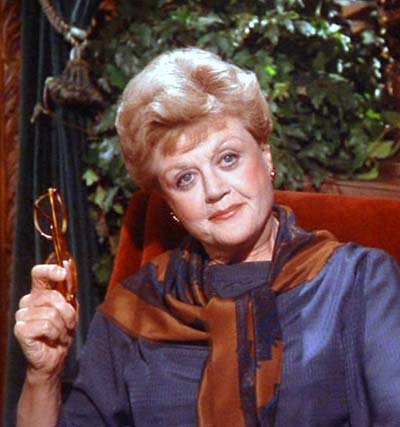 Jon Land is the bestselling author over 25 novels. He graduated from Brown University in 1979 Phi Beta Kappa and Magna cum Laude and continues his association with Brown as an alumni advisor.
Jon often bases his novels and scripts on extensive travel and research as well as a twenty-five year career in martial arts. He is an associate member of the US Special Forces and frequently volunteers in schools to help young people learn to enjoy the process of writing.
Jon is the Vice-President of marketing of the International Thriller Writers (ITW) and is often asked to speak on topics regarding writing and research.
In addition to writing suspense/thrillers John is also a screenwriter with his first film credit coming in 2005.
Jon works with many industry professionals and has garnered the respect and friendship of many author-colleagues. He loves storytelling in all its forms.
John currently lives in Providence, Rhode Island and loves hearing from his readers and aspiring writers.
You can find Jon on:
Book Review by Bree Herron
A different read and direction from former Murder She Wrote books, but worth a read, Manuscript for Murder is one that has many twists and turns, murders and a delicious mystery within the mystery about a new book/author. As a fan through the tv series, and having read many in the book series, I could easily see some changes but also felt that the true personality and strength stayed with the characters.
Jessica is back, after being in New York for a book signing Jessica learns that her publishers, a former author, and a popular author have all died. Now she is hunting down clues to a "new" author a manuscript that is the only link between the deaths. The manuscript is a character in its own right. Jessica calls on many of her dear friends for help in solving this mystery. I love that we get to see them all interact with her, and it was like having the show play in my mind.
The manuscript really played into this story. As a reader, I am so happy that we got to read much of it along with Jessica. If I hadn't had that chance I probably would have rated this book lower. It was really cool to have a "book" within a book. 
We go from New York to Cabot Cove on plenty of adventures in this book. I liked that we had the chance to "travel" through this book to both homes of Jessica.
To be fair this book is different from how the former author wrote the series. Do I think it is vastly different? No, I think that we have the same qualities in Jessica and crew that we have fallen in love with in former stories. I think there is sarcasm to many moments, there is plenty of suspense and we still have the heart and soul of the series, Jessica. I think that this was a good mystery, with a strong Jessica, and great twists that had me sneaking pages on work breaks. 
We talk about a lot of authors in this book, what would be your pen name if you were to write a book?
**DISCLAIMER: I was provided an opportunity to read this book as an Advanced Reader Copy in return for a fair and honest review.
Comment on this post for your chance to win a copy of the book, must comment by 11.30.18
Professional Reader Affiliates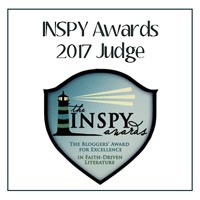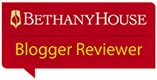 Affiliate Disclosure
I am grateful to be of service and bring you content free of charge. In order to do this, please note that when you click links and purchase items, in most (not all) cases I will receive a referral commission. Your support in purchasing through these links supplements the costs of keeping my website up and running, and is very much appreciated!