Every Tuesday come join me as I discuss a recent cozy mystery in review and have Goûter (tea time). Readers can enjoy a thoughtful review while sipping on their favorite teas, they may find new teas to love as well. I will be recommending a good tea for each book. Come cozy up with Tea Time Tuesday.
I really like this series. Ellie is a character you can see yourself friends with and her uniqueness is a part of the charm with this series. I found myself enjoying the last few summer days reading this book but it is certainly one that is made for all seasons of reading.
This Week's Tea Time Tuesday
An Enchanted Garden Mystery, Book 3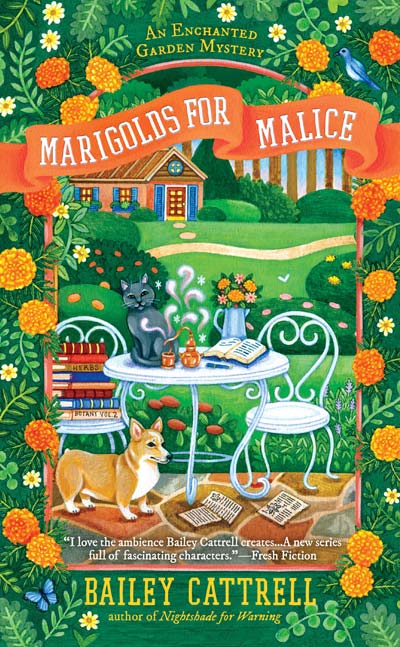 Author: Bailey Cattrell
Publisher: Berkley
Print Length: 336 pages
Release Date: August 28, 2018
I Rate it:    
Genre: Cozy
In the third captivating Enchanted Garden Mystery from Bailey Cattrell, Elliana Allbright will need to dig up clues from the past to weed out a killer…
Elliana Allbright is happy running her perfume shop, Scents & Nonsense, in the charming town of Poppyville, California. And she's even happier when she can use her inherited abilities to infuse her perfumes with an extra special something that eases woes or solves problems for her customers. But she'll need those abilities and more when murder comes to town.
Ellie and her women's business group, the Greenstockings, are helping to open a new museum about local history, and while sorting through the collection of artifacts they discover a time capsule from the days of the Gold Rush. Among the contents is a strange botanical manuscript, recognized by local history professor Eureka Sanford as extremely rare and valuable. When the professor is found dead in the museum, Ellie has no choice but to sniff out the murderer… but this one may have roots that are as old as Poppyville.
Mystery series as Bailey Cates. She has studied philosophy, English, and history, and has held a variety of positions, ranging from driver's license examiner to soap maker. She also writes the Home Crafting Mysteries as Cricket McRae.
You can find Bailey on:
Book Review by Bree Herron
Not only is the series name enchanting but this book is too! I really love Poppyville and now I love the bits of the past in this community that were uncovered. It was a charming and exciting addition to this series.
If you haven't met Ellie yet, you are missing a great friend in your life. While she is learning her craft (in many ways) she is also solving some tough murders. She does a great job of it as well. I really like her Greenstockings group and the ladies that help make it a group.
One thing about this series is that the characters are memorable. I have been sporadic in reading this series and I feel like I am able to always pick up and belong with the characters. They are easy to recall and enjoy.
Take a good look at this cover. It is one of the best ever, seriously. I love the cuteness of the cover, but the entire series is like this as well. It is enchanting and mysterious all at the same time.
Getting to know more about the past in this community and solve the murder in the present was some of the highlights in this book. I really loved that Ellie was learning more about herself as well. It wasn't so focused just on her but the details wove together having you end asking for more.
I would recommend this to readers that enjoy a magical series, charming characters and mysteries that take you on more than just a who dun it adventure. These books lead to enjoyable flowers, foods and fictional friends. The mystery is just an added bonus!
Marigolds symbolized cruelty and jealously in the Victorian times. What other flower meanings can you find?
**DISCLAIMER: I was provided an opportunity to read this book as an Advanced Reader Copy in return for a fair and honest review.
<h2><span class="inner">Giveaway</span></h2>
To enter to win a copy of the book find other flowers and their Victorian meanings, share here for your entry!
Professional Reader Affiliates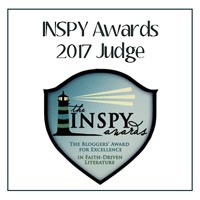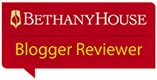 Affiliate Disclosure
I am grateful to be of service and bring you content free of charge. In order to do this, please note that when you click links and purchase items, in most (not all) cases I will receive a referral commission. Your support in purchasing through these links supplements the costs of keeping my website up and running, and is very much appreciated!