Four Funerals and Maybe a Wedding
Every Tuesday come join me as I discuss a recent cozy mystery in review and have Goûter (tea time). Readers can enjoy a thoughtful review while sipping on their favorite teas, they may find new teas to love as well. I will be recommending a good tea for each book. Come cozy up with Tea Time Tuesday.
Wedding bells, cake, and murders, plus a beautiful story line is what you are in for in this book. I was thrilled to feel like a bridesmaid and enter the realm of royalty and mystery in this novel. It was divine. I suggest a rose sparkling drink and cake for this book!
This Week's Tea Time Tuesday
Four Funerals and Maybe a Wedding
Author: Rhys Bowen
Publisher: Berkley
Print Length: 304 pages
Release Date: August 7, 2018
I Rate it:    
Genre: Cozy
If only Darcy and I had eloped! What I thought would be a simple wedding has been transformed into a grand affair, thanks to the attendance of the queen, who has offered up the princesses as bridesmaids. Silly me! I thought that withdrawing from the royal line of succession would simplify my life. But before Darcy and I tie the knot in front of queen and country, we have to find a place to live as man and wife…
House hunting turns out to be a pretty grim affair. Just as we start to lose hope, my globetrotting godfather offers us his fully staffed country estate. Mistress of Eynsleigh I shall be! With Darcy off in parts unknown, I head to Eynsleigh alone, only to have my hopes dashed. The grounds are in disarray and the small staff is suspiciously incompetent. Not to mention the gas tap leak in my bedroom, which I can only imagine was an attempt on my life. Something rotten is afoot—and bringing the place up to snuff may put me six feet under before I even get a chance to walk down the aisle…
Rhys Bowen, a New York Times bestselling author, has been nominated for every major award in mystery writing, including the Edgar®, and has won many, including both the Agatha and Anthony awards. She is also the author of the Molly Murphy Mysteries, set in turn-of-the-century New York, and the Constable Evans Mysteries, set in Wales. She was born in England and now divides her time between Northern California and Arizona.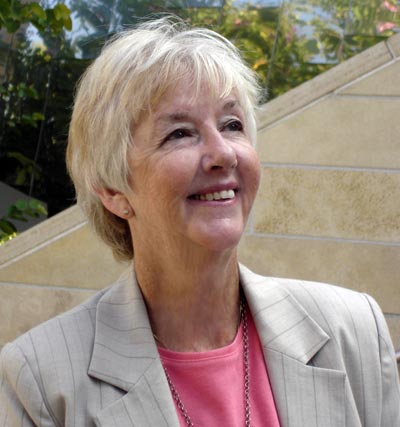 Book Review by Bree Herron
I always think of a book in this series as a beautiful gown to wear. The details, are stitched together to form stunning scenes. I am constantly finding myself trying to jump into the scene and engage with the characters. I think there is magic in the ink when this book was printed because it came to life for me. From guest list to murders, it was a mystery I was eager to join in.
The cover screams wedding of course. But in a chic way with the stunning Georgie as the bride, and a hint of mystery in the background, with the man walking away. It is also amazingly soft colored in person. It begs to be on Instagram.
Families are funny during a wedding planning time. And Georgie's is no better. They had me smiling and laughing when they were attempting to suggest or aide, family means well. Of course there is the mystery to the book and murders that draw the reader into the story line more and more.
Swoon worthy story line, divine characters and the wedding of the year (in the fictional world) all wind together to create the mystery that you will be eager to have in your hands. It will have you staying up past your bedtime to finish and then of course you will need to celebrate with cake! I hope you enjoy it as much as I did, and share your thoughts!
**DISCLAIMER: I was provided an opportunity to read this book as an Advanced Reader Copy in return for a fair and honest review.
Professional Reader Affiliates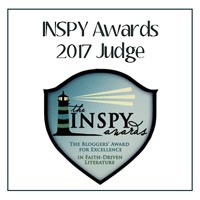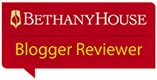 Affiliate Disclosure
I am grateful to be of service and bring you content free of charge. In order to do this, please note that when you click links and purchase items, in most (not all) cases I will receive a referral commission. Your support in purchasing through these links supplements the costs of keeping my website up and running, and is very much appreciated!