Every Tuesday come join me as I discuss a recent cozy mystery in review and have Goûter (tea time). Readers can enjoy a thoughtful review while sipping on their favorite teas, they may find new teas to love as well. I will be recommending a good tea for each book. Come cozy up with Tea Time Tuesday.
Another series comes to an end. It has been a beautiful trip through the series, and I am sad to see it end but may we always have the memories and books on our shelves.
This Week's Tea Time Tuesday
A Maggie McDonald Mystery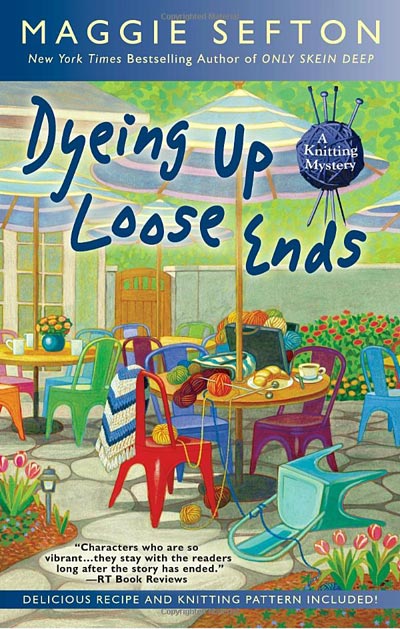 Author: Maggie Sefton
Publisher: Berkley Prime Crime
Print Length: 272 pages
Release Date: July 3, 2018
I Rate it:    
Genre: Cozy
Kelly Flynn has been enjoying motherhood and avoiding murder, but when a friend's life is cut short, she enlists the Lambspun knitters to catch a heartless killer in the last Knitting Mystery novel from the New York Times bestselling author of Only Skein Deep.
Kelly is happily busy with her son, Jack, now a rambunctious four-year-old preschooler. Jack keeps his mom on her toes and drinking all the coffee she can handle at Pete's Porch Café. Kelly's friendly waitress Julie is hoping to become an accountant. She makes sure she keeps Kelly caffeinated and up-to-date on her career progress.
Kelly splits her free time between Pete's and Lambspun, where her fellow knitters love hearing all about Jack's latest exploits. They've also been taking a trip down memory lane, reminiscing about crimes that Kelly had a hand in solving over the years. But the Lambspun crew is horrified when a very present-day murder occurs in their midst–and Julie is the victim.
With her sleuthing instincts on full alert, Kelly starts asking questions. The well-liked waitress may have had enemies no one knew about, or she could have just been in the wrong place at the wrong time. Kelly and her friends at Lambspun soon learn that the answers are knottier and more shocking than they ever dreamed…
MAGGIE SEFTON is the New York Times Bestselling author of the Berkley Prime Crime Knitting Mysteries. UNRAVELED, 9th in the series, made the New York Times Bestselling Hardcover Fiction List after its June 2011 release. All of the mysteries in the successful series have also been Barnes & Noble Top Ten Bestselling Mysteries. Maggie was first published in historical fiction in 1995 with ABILENE GAMBLE under the pen name Margaret Conlan. She wrote over a million words of historical romance fiction before she ever wrote the first mystery. DYING TO SELL, with real estate agent sleuth Kate Doyle, was published by Five Star/Tekno Mysteries in 2005. Maggie has been a CPA and a real estate agent in the Rocky Mountain West, but finds nothing can match creating worlds on paper.
You can find Maggie on:
Book Review by Bree Herron
Tying up loose ends, recalling mysteries past solved, and facing a new mystery is all woven together within the pages of the book. I have enjoyed many books in this series, and though this one is a bit different from the rest with the recall in mysteries, it is still a good read. The mystery holds true for a mystery fan and will be a nice complimenting part to the rest of the book.
Cover Judgement: Well, this is a sitting area that i would love to curl up in with a glass of peach/mint water.I would also be very happy to eat the delightful looking croissant that is sitting on the table. Didn't notice it? Well, there are little details all over the cover that will be popping each time you look at it.I really love that about this cover, I am able to see something new each time I look at it.
Personally, I enjoyed the recalling of past events. It was nice to walk through memory lane. This could bother some readers, but to me it felt like a closing of a series, and a nice way for the fans to remember. There were points that I found the conversations to be difficult to understand, and follow, but that wasn't the premise of the book.
I hate to see a series come to an end, and with Dyeing Up Loose Ends we have our final visit with Kelly and friends. Visiting the end for readers can be hard but this was one of the best that It is never easy to write the concluding book to a series, but I do think Maggie Sefton gave readers some closure. I thank her for years of good books, lovely characters and great mysteries. May the pages turn in her favor always.
**DISCLAIMER: I was provided an opportunity to read this book as an Advanced Reader Copy in return for a fair and honest review.
<h2><span class="inner">Giveaway</span></h2>
Tell me about your favorite book in the series for the chance to win a copy of Dyeing Up Loose Ends.
Professional Reader Affiliates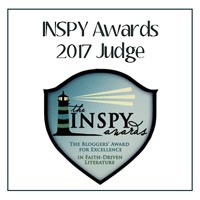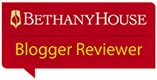 Affiliate Disclosure
I am grateful to be of service and bring you content free of charge. In order to do this, please note that when you click links and purchase items, in most (not all) cases I will receive a referral commission. Your support in purchasing through these links supplements the costs of keeping my website up and running, and is very much appreciated!