Every Tuesday come join me as I discuss a recent cozy mystery in review and have Goûter (tea time). Readers can enjoy a thoughtful review while sipping on their favorite teas, they may find new teas to love as well. I will be recommending a good tea for each book. Come cozy up with Tea Time Tuesday. We are going to the farm, and what an adventure it is. I was really excited to read this book, and was fondly reminded as to reasons I love the author. Peg Cochran doesn't lack details, she provides such vivid details to her characters and story that you can smell the hay and grass at this farm. I loved my first encounter with Shelby and her crew. It is hot and stuffy here, why not drink an Italian Cream Soda? I love a simple strawberry flavored one. Take club soda, strawberry flavoring or you could do frozen strawberry heated up. Mix the soda with the strawberries add ice and cream.
This Week's Tea Time Tuesday
A Maggie McDonald Mystery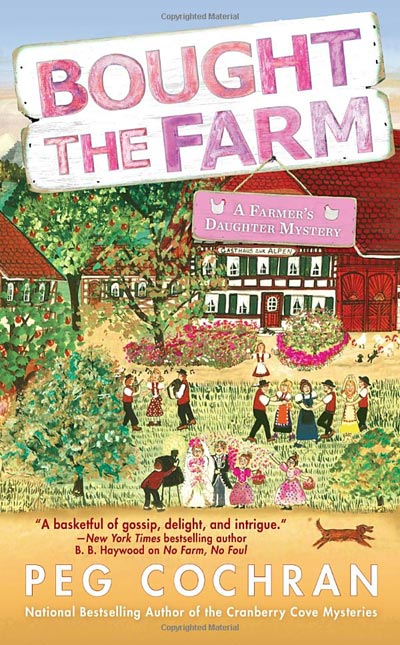 Author: Peg Cochran
Publisher: Berkley
Print Length: 304 pages
Release Date: June 5, 2018
I Rate it:    
Genre: Cozy
In the third Farmer's Daughter Mystery from the national bestselling author of Sowed to Death, finding a dead body in her own backyard lands blogger and farmer Shelby McDonald in one trough spot…
Wedding preparations are in full swing at Love Blossom Farm as food-and-lifestyle blogger Shelby McDonald transforms the property for her friend Kelly's down-home country-style reception. But when the lead singer of the wedding band turns up dead–drowned in a trough full of rainwater and strung up like a scarecrow–the police round themselves up a barnful of suspects.
It seems that Travis sowed the seeds of discord wherever he went, and when it becomes clear that everyone from the groom to Shelby's own staff has motive, tracking down Travis' killer is going to be more difficult than finding a needle in a haystack. As Shelby finds herself drawn deeper into the investigation, she'll have to move quickly before the killer decides to put her out to pasture…
INCLUDES DELICIOUS RECIPES
Mystery writing lets Peg indulge her curiosity under the guise of "work" (aka research). As a kid, she read the entire set of children's encyclopedias her parents gave her and has been known to read the dictionary. She put pen to paper at age seven when she wrote plays and forced her cousins to perform them at Christmas dinner. She switched to mysteries when she discovered the perfect hiding place for a body down the street from her house.
When she's not writing, she spends her time reading, cooking, spoiling her granddaughter and checking her books' stats on Amazon.
A former Jersey girl, Peg now resides in Michigan with her husband and Westhighland white terrier, Reg. She is the author of the Sweet Nothings Lingerie series (written as Meg London), the Gourmet De-Lite series, the Lucille series and now the Cranberry Cove series. Her newest series, the Farmer's Daughter, debuted with No Farm, No Foul in September 2016.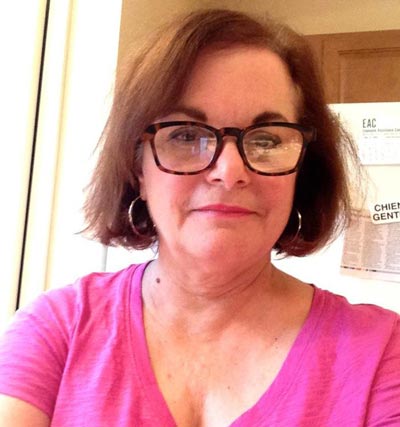 Book Review by Bree Herron
Today, I am thrilled to share a post from Peg Cochran herself. It is an honor to have her share a bit of insight to her series.
By Peg Cochran
There is a certain irony in the fact that I am writing the Farmer's Daughter series which takes place on Love Blossom Farm in the fictional Michigan town of Lovett.  I didn't grow up on a farm and my gardening skills can best be described as "limited."
The suburb where I grew up is much more built up now but back then there was actually a very small farm about two miles away where they grew corn and sold it at a roadside stand.  The highlight of the summer was those first ears of fresh Jersey corn.
My grandparents had a fair amount of property behind their house and grew lots of vegetables (tomatoes, tomatoes and more tomatoes!), fruits and herbs.  The air around their house always smelled of basil and now when I smell the herb I'm immediately transported back to their home. My grandfather even grew grapes for the wine he made himself.
Sadly the green thumb wasn't passed to me.  I had good luck with tomatoes one year and the next year…not so much.  I think I harvested three tomatoes from two plants. I did manage some herbs and my small lavender "starter" plant actually grew into a bush.
And mint!  Note to self: next time plant mint in a container not in the ground!  I had enough mint to make mint juleps for the entire county! And lemon balm, too.  But I must say our yard smelled heavenly when the breeze blew over my herb garden!
So a lot of research went into this series—I spent a fair amount of time looking up growing seasons and what might be planted/growing/reaped in which month in the Mitten State.  I learned about canning, storing root vegetables for the winter and even cheese making.
It was tons of fun, and I hope you'll have as much fun reading Bought the Farm!
Shelby felt like she was the farmer next door. Sharp minded and kind, Shelby is looking out for others and solving mysteries with ease. I love her romance life. This was interesting to have many possible suitors and I came away with a favorite. But what I liked about Shelby and her possible love life, is the fact that she was logical about it. She knew she could move on and knew she could stand without a man.  Shelby is also always on the go, she is talking, sharing, working. I want her energy in life.
I have loved the covers in this series. I remember when I saw this one for the first time and just knew I needed to read the book. The covers are whimsical and cute,adding an artsy flare to the series that is a stand out among the rest.
Well, the victim was one to like (he was a hunk) but I love that Peg Cochran always gives the readers reasons to dislike the victim in a manner that isn't a blunt 'he was a nasty person". No, Peg gives us some background that is dug up in the process of solving the mystery.
I have waited too long to dive into this series. From Shelby to the farm, it is a book/series that readers will just love. It is sweet, charming and delightfully cozy! I was thrilled to read this wonderful mystery and even though it was the third book in the series, I didn't feel like I couldn't be fast friends with the characters, or right at home on the farm.
Ready to get into the story, enter by commenting here. Tell me what you would name a farm for your chance to win!
**DISCLAIMER: I was provided an opportunity to read this book as an Advanced Reader Copy in return for a fair and honest review.
Professional Reader Affiliates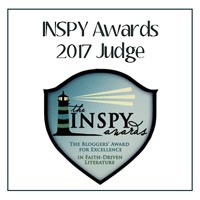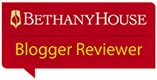 Affiliate Disclosure
I am grateful to be of service and bring you content free of charge. In order to do this, please note that when you click links and purchase items, in most (not all) cases I will receive a referral commission. Your support in purchasing through these links supplements the costs of keeping my website up and running, and is very much appreciated!