The Strongman and the Mermaid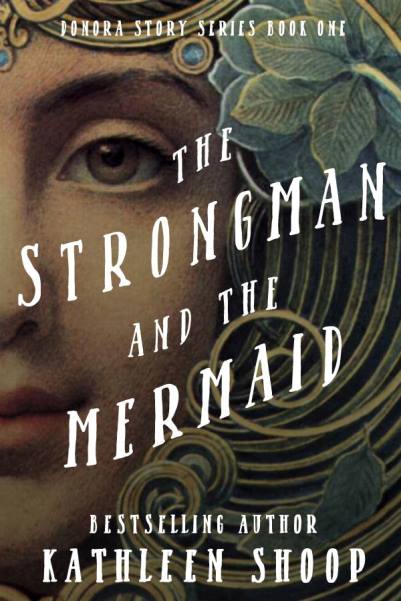 Author: Kathleen Shoop
Publisher: Independently published
Print Length: 573 pages
Release Date: February 10, 2019
I Rate it:    
Genre: Potpourri
2019 Donora, Pennsylvania 
Ninety-one-year-old Patryk Rusek hides in his attic, hoping the searchers think he's escaped. When Lucy finally bursts in, she discovers her beloved grandfather clutching a fat, hand-illustrated, antique book. In it is the story of Donora, the town that shaped America, its people and Patryk himself. Before long, Lucy and her son Owen lose track of their goal to get Grandpa Patryk somewhere "safe" as they're drawn into the book, back in time, into stories that read like real-life fairytales born of purpose, hard-work, and chance.
1910 Donora, Pennsylvania
In the early dawn of Donora, Pennsylvania, the mills make and shape the steel that builds America. Mary Lancos lives in a home on the hill overlooking town and its mighty Monongahela River. That tiny house bursts with her siblings and boarders. Wind whipping through the walls and windows makes Mary determined to marry well and create a better life.
Shy Pole, Lukasz Musial, arrives in Donora seeking the clear blue skies, green lawns, and better life he'd seen pictured on a postcard. Settled in Donora's Polish community, Lukasz secures a coveted job in the wire mill. Life is set on course to achieve the American Dream. All he needs is a wife who believes in him, in his mighty, quiet, strength.
After a series of casual, friendly meetings, fate brings Mary and Lukasz to the river under a snowy, pink moonlit sky and everything changes. Their attraction is sudden and consuming, turning the pair onto an unexpected path. With mounting disapproval from Mary's parents she and Lukasz must decide if love is enough to risk losing everything else that matters.
Bestselling author, Kathleen Shoop, holds a PhD in reading education and has more than 20 years of experience in the classroom. She writes historical fiction, women's fiction and romance. Shoop's novels have garnered various awards in the Independent Publisher Book Awards (IPPY), Eric Hoffer Book Awards, Indie Excellence Awards, Next Generation Indie Book Awards, Readers' Favorite and the San Francisco Book Festival. Kathleen has been featured in USA Today and the Writer's Guide to 2013. Her work has appeared in The Tribune-Review, four Chicken Soup for the Soul books and Pittsburgh Parent magazine. Kathleen coordinates Mindful Writing Retreats and is a regular presenter at conferences for writers.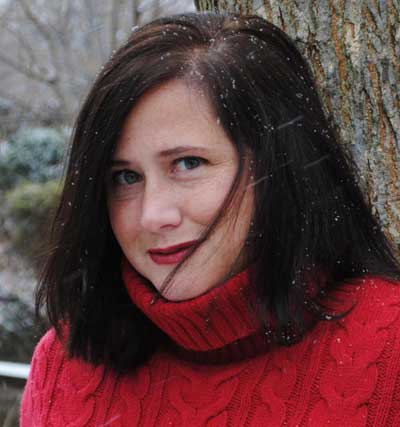 Book Review by Bree Herron
I had a New Year's Resolution this year to read books that called to me in a variety of genres. I had this book review opportunity come across my email and I knew just by the title that this book was meant to be in my hands. The Strongman and the Mermaid has made me a new reader of this author. Through its tale of love, hardships and perseverance, it is a siren calling to historical fiction fans to read.
Usually, the female characters stick with me- they are the instant friends to me in the pages of the book. Through this book,  Lukasz spent many chapters capturing my mind and attention. The definition of the American dream, seeking a better life and future, he falls in love with the girl that will make it all matter. He has to preserve and strive to win over challenges that he faces. His strength (in all ways) was admirable and something that made him standout. 
If this cover doesn't intrigue you then sorry we can't be friends. Just kidding. But seriously, this cover is amazing! It is one that starts conversations of curiosity and ends them with a person wanting to read the story. 
Once you get started into the realm of the present with the knowledge of the book in a old man's hands and heart, you won't be really prepared for what the story holds. I loved this beginning where I wasn't sure what to expect and then I am taken back in time to a tale that was perfectly woven into the present moments as well. I think the different periods of time kept the story flowing nicely.
This is a lengthy novel, but it reads so fast that you won't know what happens to the time. I loved the emotions and the history that was so well written. I could feel the characters, I could see the town and I could easily recall the travel to America. This is a stunning testament to historical fiction and I implore you to read it. 
What do you enjoy about historical fiction novels? 
**DISCLAIMER: I was provided an opportunity to read this book as an Advanced Reader Copy in return for a fair and honest review.
During the Blog Tour, we will be giving away a copy of The Strongman and the Mermaid and a $50 Amazon Gift Card!
Giveaway Rules
– Giveaway ends at 11:59 pm EST on May 22nd. You must be 18 or older to enter.
– Giveaway is open INTERNATIONALLY.
– Only one entry per household.
– All giveaway entrants agree to be honest and not cheat the systems; any suspicion of fraud is decided upon by blog/site owner and the sponsor, and entrants may be disqualified at our discretion.
– The winner has 48 hours to claim prize or new winner is chosen.
Find out all the details and enter to WIN at The Strongman and the Mermaid Tour Giveaway.
Professional Reader Affiliates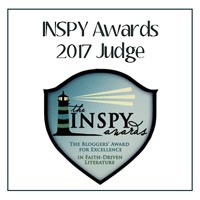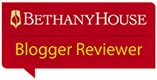 Affiliate Disclosure
I am grateful to be of service and bring you content free of charge. In order to do this, please note that when you click links and purchase items, in most (not all) cases I will receive a referral commission. Your support in purchasing through these links supplements the costs of keeping my website up and running, and is very much appreciated!