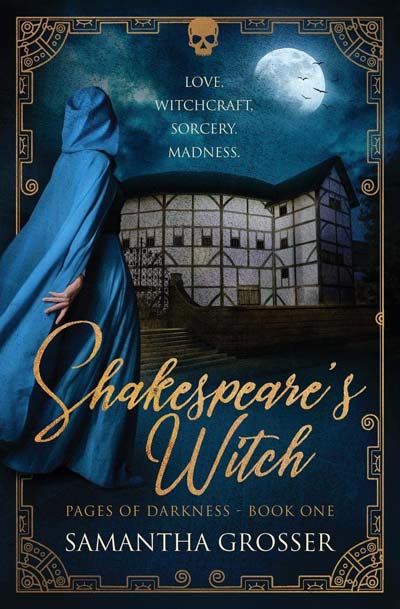 Author: Samantha Grosser
Publisher: Sam Grosser Books
Print Length: 358 pages
Release Date: March 20, 2019
I Rate it:    
Genre: Potpourri
A fortune told …
When Sarah Stone foresees Will Shakespeare's latest play has opened doors to evil, she begs the playwright to abandon it. But Will refuses, aware the play is one of his best. And so rehearsals for Macbeth begin. 
Forbidden desires …
After her vision, Sarah fears for her life – she has never known the shewstone to lie, and she turns to her brother Tom for comfort. A strange darkness seems to haunt the playhouse, and when Tom sets out to seduce John Upton, the boy actor who plays Lady Macbeth, the boy sees the hand of witchcraft in his own forbidden desires for men. Then Sarah weaves a spell to win the love of the new lead actor, and John, terrified for the safety of his soul, begins to make his accusations.
The Spirits have spoken …
As rehearsals continue, Sarah and Tom must struggle to convince John he is mistaken and that his sins are his own – their lives and the fortune of the play are at stake. But the Spirits have spoken – will the fate that Sarah foresaw come to pass or is their destiny their own to decide? Set against the first production of Macbeth in 1606, Shakespeare's Witch is a dark and seductive tale of the origins of the curse of the Scottish Play.
Historical fiction author Samantha Grosser has an Honours Degree in English Literature and spent many years teaching English both in Asia and Australia. Now, combining a lifelong love of history with a compulsion to write that dates from childhood, Samantha is bringing her passion for telling compelling stories to the world.
She is the author of THE KING JAMES MEN, which is set during the turbulent years of the early years of 17th Century, and wartime dramas ANOTHER TIME AND PLACE and THE OFFICER'S AFFAIR. Her fourth novel, SHAKESPEARE'S WITCH, will be released on March 20, 2019.
Although she originally hails from England, she now lives on the sunny beaches of Sydney, Australia with her husband, teenage son and a very small dog called Livvy.
Book Review by Bree Herron
What a book, it was like living on the stage with Shakespeare and yet had this eerie feeling of being able to watch all this unfold. I really loved the way the author wrote this book.  
I love the darkness and slightly magical feeling in this book and the way the characters are not only themselves but truly playing other characters. It is like Macbeth came to life through these characters and let me tell you it puts the original to test.  
It is easy to see a vast series from this first in new series and this author has a strong promise of creating novels that not only fascinate but also create vivid tales in the mind. 
**DISCLAIMER: I was provided an opportunity to read this book as an Advanced Reader Copy in return for a fair and honest review.
Professional Reader Affiliates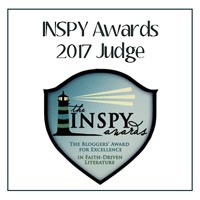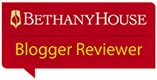 Affiliate Disclosure
I am grateful to be of service and bring you content free of charge. In order to do this, please note that when you click links and purchase items, in most (not all) cases I will receive a referral commission. Your support in purchasing through these links supplements the costs of keeping my website up and running, and is very much appreciated!