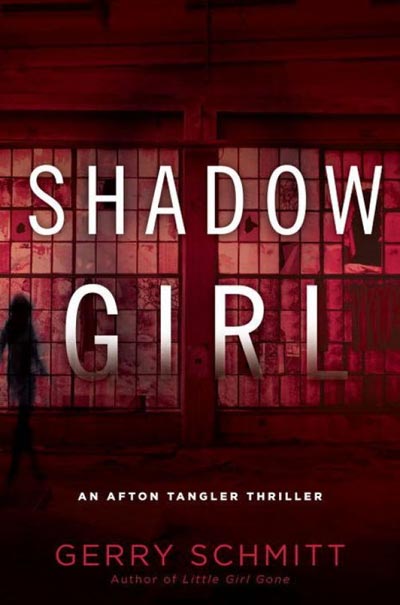 Author: Gerry Schmitt
Publisher: Berkley
Print Length: 314 pages
Release Date: August 1, 2017
I Rate it:    
Genre: Potpourri
The brutal murder of a business tycoon leaves Afton Tangler and the Twin Cities reeling, but that's just the beginning of a gruesome crime spree…
Leland Odin made his fortune launching a home shopping network, but his millions can't save his life. On the list for a transplant, the ailing businessman sees all hope lost when the helicopter carrying his donor heart is shot out of the sky.
Now with two pilots dead and dozens injured, Afton Tangler, family liaison officer for the Minneapolis Police Department, is drawn into the case. As she and her partner investigate family members and business associates, whoever wants Leland dead strikes again—and succeeds—in a brazen hospital room attack.
The supposedly squeaky clean millionaire has crossed the wrong person—and she's not finished exacting her revenge. The case explodes into an international conspiracy of unbridled greed and violence. And as Afton gets closer to unearthing the mastermind behind it, she gets closer to becoming collateral damage…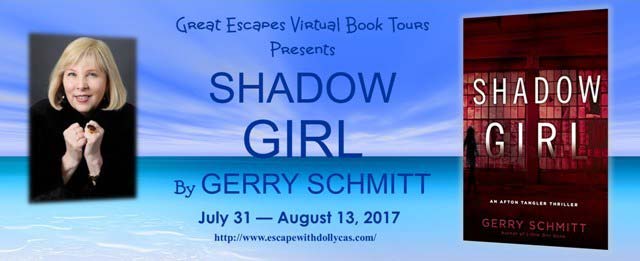 Gerry Schmitt is the author of the Afton Tangler Thrillers, and, writing under the pseudonym Laura Childs, the New York Times bestselling author of more than thirty-five novels, the Tea Shop, Scrapbooking, and Cackleberry Club Mysteries. She is the former CEO of her own marketing firm, has won TV and radio awards, and produced two reality TV shows. She and her professor husband enjoy collecting art, travel, and their two Shar-Pei dogs.
Book Review by Bree Herron
A page turner like you never read before, Shadow Girl is a deeply rooted thriller in the art of murder, mystery, and revenge. I was breathless at the end of this book, feeling like Afton Tangler is a new character that I need to follow.
I was eager to read this book, having known the other works of this author, it was one I jumped on to read. I wasn't disappointed and was actually thrilled to see the level of thrill that this author can produce in such a book. It is one that had me keeping the lights on through the wee hours to finish. It was highly engaging, I found myself thinking about what would come next for Afton, while I was at work or not reading.
The flow of this book from character to character is amazing, seriously if an author is looking to do the complex blending of different points of view, they should red this book to have an example of how to do it. I wouldn't feel jumbled or confused, the author wove the web of suspense perfectly through each character. I was also amazed by the level of personality from the characters. I think sometimes a thriller, leaves out that connection but I was even feeling connected to our villain(s).
Overall, the quality of this book is a must read. I would even recommend this to cozy readers but do note that it has some language and is intense (in the best way) with the scenes. Gerry Schmitt has restored my reading in the thriller and suspense. This is how a book should be!
Do you like when the author crosses from cozy to another aspect?
**DISCLAIMER: I was provided an opportunity to read this book as an Advanced Reader Copy in return for a fair and honest review.
<h2><span class="inner">Giveaway</span></h2>
Who doesn't want this thriller on their nightstand? Here is your chance to win:
(2) Print Copy SHADOW GIRL by Gerry Schmitt U.S. ONLY
Professional Reader Affiliates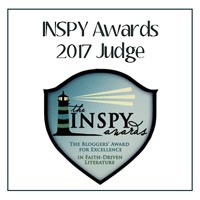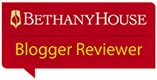 Affiliate Disclosure
I am grateful to be of service and bring you content free of charge. In order to do this, please note that when you click links and purchase items, in most (not all) cases I will receive a referral commission. Your support in purchasing through these links supplements the costs of keeping my website up and running, and is very much appreciated!