Author: Sabrina Jeffries
Publisher: Zebra
Print Length: 284 pages
Release Date: June 25, 2019
I Rate it:    
Genre: Potpourri
From New York Times bestselling author Sabrina Jeffries comes a sparkling new series about an oft-widowed mother's grown children, who blaze through society in their quest for the truth about their fathers . . . and in the process find that love just might conquer all . . .
A series of stepfathers and a difficult childhood have left Fletcher "Grey" Pryde, 5th Duke of Greycourt, with a guarded heart, enviable wealth, and the undeserved reputation of a rogue. Grey's focus on expanding his dukedom allows him little time to find a wife. But when his mother is widowed yet again and he meets the charmingly unconventional woman managing his stepfather's funeral, he's shocked to discover how much they have in common. Still, Grey isn't interested in love, no matter how pretty, or delightfully outspoken, the lady . . .
Beatrice Wolfe gave up on romance long ago, and the arrogant Duke of Greycourt with his rakish reputation isn't exactly changing her mind. Then Grey agrees to assist his grief-stricken mother with her latest "project": schooling spirited, unfashionable Beatrice for her debut. Now that Beatrice is seeing through Grey's charms to his wounded heart, she's having trouble keeping him at arm's length. But once Grey starts digging into her family's secrets, she must decide whether her loyalties lie with her family . . . or with the man whose lessons capture her heart . . .   
"Anyone who loves romance must read Sabrina Jeffries!" 
—Lisa Kleypas, New York Times bestselling author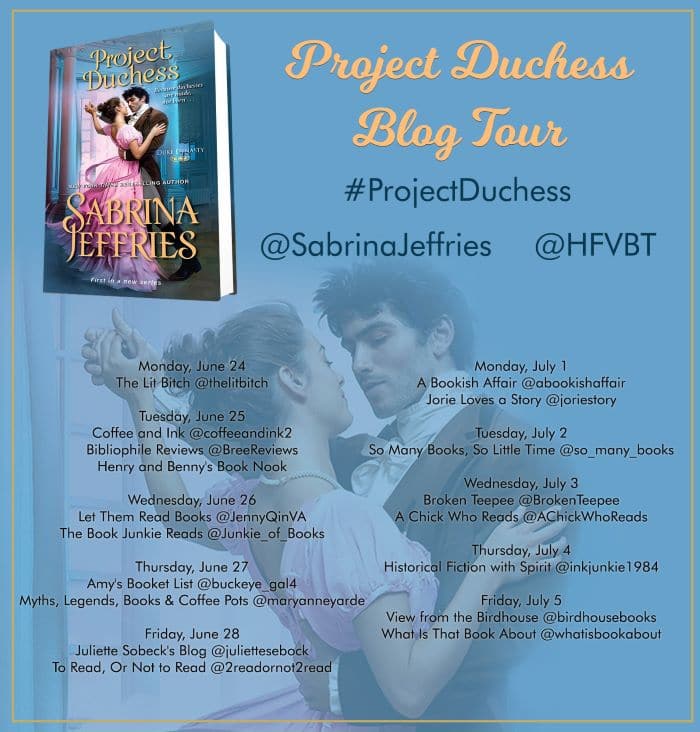 SABRINA JEFFRIES is the New York Times bestselling author of more than fifty novels and works of short fiction (some written under the pseudonyms Deborah Martin and Deborah Nicholas). Whatever time not spent writing in a coffee-fueled haze is spent traveling with her husband and adult autistic son or indulging in one of her passions—jigsaw puzzles, chocolate, and music. With over nine million books in print in more than twenty-one languages, the North Carolina author never regrets tossing aside a budding career in academics for the sheer joy of writing fun fiction, and hopes that one day a book of hers will end up saving the world.
She always dreams big.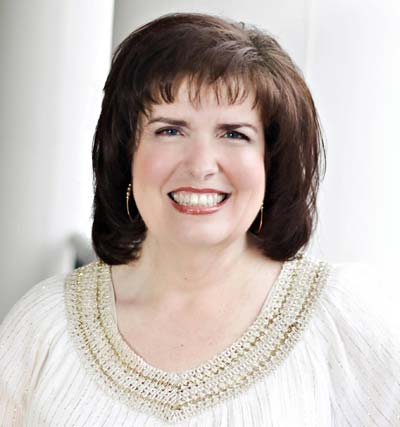 Book Review by Bree Herron
Enter into London society were learning to be Duchess material is a full-time job. I loved the characters and setting of this wonderfully romantic novel from Sabrina Jeffries. I loved reading this novel and entering into a new romance series.
Bea and Grey as the reader will fondly call our delightful characters are created in the time of society entering and debutante balls. Bea is really in need of a husband and Grey is really in the direst need of a wife. Now, these two create the perfect comical moments and of course, their chemistry is undeniable, I love that Grey was all for Bea showing her true colors and being a strong female. Bea also brought out the softer side of Grey, a side that makes him more a of a man than the rough and proper side that we see in the beginning. 
Both these characters are well developed and very loveable. I really enjoyed their story and shaping of the plot with their personal stories. 
Oh, the first meeting between Grey and Bea is the best one I have ever read! I loved how they truly had no clue who each other was and the sass level was at least a ten. In my book that makes for a great love story. 
This was a great romance novel and had the perfect combination of fire and laughs. There was the steamy romance moments, there was a bit of mystery and suspense that rounded out this story into a completly wonderful book.  I can't recommend this book enough to those that are looking for a bit of romance in their lives! 
**DISCLAIMER: I was provided an opportunity to read this book as an Advanced Reader Copy in return for a fair and honest review.
We have two paperback copies of Project Duchess up for grabs! To enter, please use the Gleam form below.
Giveaway Rules
– Giveaway ends at 11:59 pm EST on July 5th. You must be 18 or older to enter.
– Giveaway is open to the US only.
– Only one entry per household.
– All giveaway entrants agree to be honest and not cheat the systems; any suspicion of fraud is decided upon by blog/site owner and the sponsor, and entrants may be disqualified at our discretion.
– The winner has 48 hours to claim prize or a new winner is chosen.
Project Duchess Giveaway Enter Here! 
Professional Reader Affiliates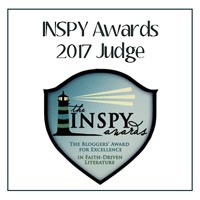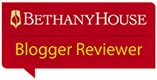 Affiliate Disclosure
I am grateful to be of service and bring you content free of charge. In order to do this, please note that when you click links and purchase items, in most (not all) cases I will receive a referral commission. Your support in purchasing through these links supplements the costs of keeping my website up and running, and is very much appreciated!