Presumption and Partiality
Author: Rebekah Jones
Publisher: CreateSpace Independent Publishing Platform
Print Length: 352 pages
Release Date: November 26, 2017
I Rate it:    
Genre: Potpourri
Among the cotton fields and farmland of Gilbert, Arizona in the early years of the Great Depression, Mr. and Mrs. Bailey live a simple, but happy life with their five daughters on a cotton farm. When the wealthy Richard Buchanan moves to town, bringing his family, a friend, and a desire to learn about cotton, Matilda Bailey is convinced that he is the perfect candidate to marry her eldest daughter, Alice. Richard is cheerful, friendly, and likable. His friend Sidney Dennison doesn't make such a good impression. Eloise Bailey decides he's arrogant and self-conceited, but when Raymond Wolfe comes to town, accusing Sidney of dishonorable and treacherous conduct, Eloise is angered at the injustice of the situation. When the Buchanan household leaves town, Alice must turn to the Lord and face, perhaps, her most difficult test in trust, while Eloise takes a trip to visit her friend and may well discover a web of deceit that she doesn't really want to believe exists.
Guest Post from Rebekah Jones
Why is he a Navajo?
I've had more than one person ask me why I chose to make Sidney Dennison, the "Mr. Darcy" of my novel Presumption and Partiality, a Navajo Indian.
When I commenced planning and research for placing a retelling of Pride and Prejudice in the 1930's United States, I found myself drawn to the desert of Arizona rather early on. Specifically, the tiny farm town of Gilbert. I knew, however, that few rich people lived in that area; certainly not enough to create social rifts large enough to recreate the social differences of the original novel.
I experimented in my head with a few different ideas, but the idea of Sidney as a Native American came to me one day and just clicked. I knew that I couldn't fully pull off a Navajo who lived on the reservations. As much as I researched, I couldn't quite get the feel. Yet, a man whose ancestry included a white man as a grandfather, who lived outside the reservations, though with relatives who clung to some of the old traditions, I thought I could do.
I used to wish I were an Indian, in part because I wanted to have great tracking skills, live in a tee-pee, possess superb bow and arrow abilities, and I wanted to ride a horse. True, most of that did not enter a 1930's novel, despite my Navajo cowboy, because the eras are different. Though, Sidney did get a horse. Or technically, several.
Further, something about the silent, good-looking Indian appealed to me, much as I tend to shy away from writing about handsome and beautiful people, since they feel so common in fiction. The minute I began imagining the man with his Navajo ancestry, he just felt perfect.
By the end, Sidney turned out to be one of my favorite characters. (I can't ever pick just one in my novels.) I think I made a good choice and I hope my readers will agree!
Rebekah Jones is first and foremost a follower of the Living God. She started writing as a little girl, seeking to glorify her King with her books and stories. Her goal is to write Bible-Centered, Christian Literature; books rich with interesting characters, intricate story lines, and always with the Word of God at the center. Besides writing, she is an avid reader, songwriter, pianist, singer, artist, and history student. She also loves children. She lives with her family in the Southwestern desert.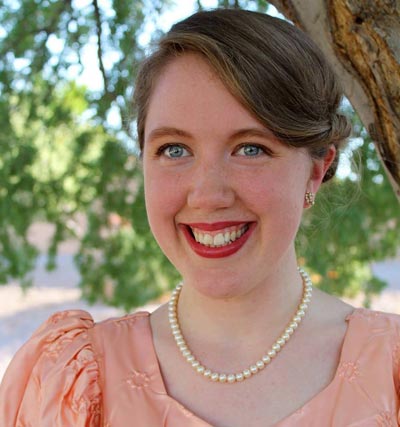 Book Review by Bree Herron
I am a Mr. Darcy and Elizabeth fan. I love Jane Austen and will read anything that is a remake of her works. Anything, I have read some not  so good ones and then I have read this. This will be shelved next to its inspiration, it is one of the best retellings I have read (and I am at about 15).
Let's talk about Sidney. I am always curious to see how other authors will do a Mr. Darcy and Rebekah Jones did a unique character to represent him. I really loved Sidney, who set in the time period faces his own challenges. He was though a perfect depiction for this story, with his thoughts and quite looks. He had the personality for a Darcy. His conflict was well researched and detailed, giving readers an idea of what life for a Native American during the 1930's was like.
Eloise (I adore this name) what a gal. She has such a backbone and personality that she really gets balanced out by Sidney. She is strong minded, which for this era was still slightly frowned upon for women. She didn't let that stop her from following her mind, and heart.
It is the Great Depression era, and it is set in the heat of Arizona. I didn't know what I would think of the setting , sorry Arizona but you are even too hot for this warm weather lover (plus I need humidity). It obviously was well done or I wouldn't have said you need to read this book. Now we need to find Gilbert, AZ but only during the winter.
I think the author rose to the challenge of Jane Austen retellings. She took two beloved characters and gave them her personal unique traits. Then placed them in a great location, add social issues and the era, and you have an excellent retelling. But even for those that might cringe (I know this is shocking) at Austen books this book is unique to itself.
Readers will love the characters, and feel the heat of the setting. But they will also find a way to enjoy a classic or come to enjoy a new look at the classic. Either way it is a fun read, and I hope you check it out.
Are you a Jane Austen fan?
**DISCLAIMER: I was provided an opportunity to read this book as an Advanced Reader Copy in return for a fair and honest review.
<h2><span class="inner">Giveaway</span></h2>
To celebrate her tour, Rebekah is giving away a grand prize of the complete set of the Vintage Jane Austen Collection!! Be sure to comment on this post before you enter to claim 9 extra entries!! Find out all the details and enter to WIN at Presumption and Partiality Celebration Tour Giveaway.
Professional Reader Affiliates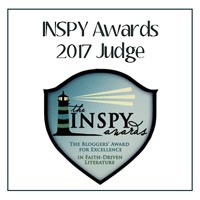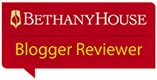 Affiliate Disclosure
I am grateful to be of service and bring you content free of charge. In order to do this, please note that when you click links and purchase items, in most (not all) cases I will receive a referral commission. Your support in purchasing through these links supplements the costs of keeping my website up and running, and is very much appreciated!