Midnight at the Tuscany Hotel
Author: James Markert
Publisher: Thomas Nelson
Print Length: 368 pages
Release Date: April 9, 2019
I Rate it:    
Genre: Potpourri
For years, guests of the Tuscany Hotel could leave their pasts behind and live among fellow artists. Now guests of a different sort fill the rooms, searching for their memories—no matter the cost.
Run by renowned sculptor Robert Gandy and his wife and muse, Magdalena, the Tuscany Hotel hosted guests of a certain kind—artists, actors, scientists, and engineers who left their worries behind so that they could create their latest masterpieces. Surrounded by lore, the hotel was rumored to free the mind and inspire artists' gifts. But tragic circumstances force Robert and his family to move.
After thirteen months at war, Vittorio Gandy is haunted by memories, and his former life is unrecognizable. Once a gifted painter, now he can't bear the vivid, bleeding colors on a canvas. His young son doesn't remember him, and his wife, Valerie, is scared of him. But the most disconcerting change is in Vitto's father, Robert Gandy, who has fallen from being a larger-than-life sculptor to a man whose mind has been taken by Alzheimer's. 
When Robert steals away in the night, Valerie, Vitto, and his new acquaintance and fellow veteran John go to the only place Robert might remember—the now-abandoned Tuscany Hotel. When they find him there, Robert's mind is sound and his memories are intact. 
Before long, word gets out that drinking from the fountain at the hotel can restore the memories of those suffering from Alzheimer's and dementia. The rooms once again fill up with guests—not artists this time, but people seeking control over their memories and lives. Vitto desperately wants to clear his own mind, but as he learns more about his mother's life and her tragic death, he begins to wonder whether drinking the water comes at a price. 
A story of father and son, memories lost and found, artists and their muses, Midnight at the Tuscany Hotel explores the mysteries of the mind, the truth behind lore, and the miracle of inspiration.
James Markert lives with his wife and two children in Louisville, Kentucky. He has a history degree from the University of Louisville and won an IPPY Award for The Requiem Rose, which was later published as A White Wind Blew, a story of redemption in a 1929 tuberculosis sanatorium, where a faith-tested doctor uses music therapy to heal the patients. James is also a USPTA tennis pro and has coached dozens of kids who've gone on to play college tennis in top conferences like the Big 10, the Big East, and the ACC.
You can find James on: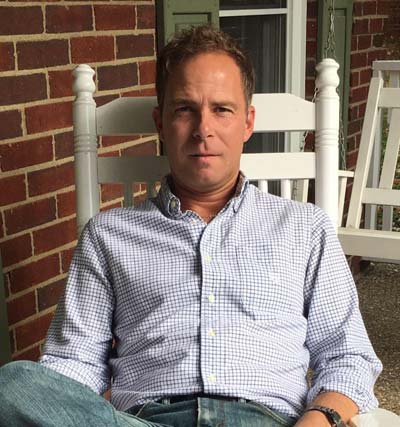 Book Review by Bree Herron
This book was one that I spent hours savoring the emotional journey it took me on. It was brilliantly written and beyond soul touching.  Between the beautiful and vivid setting to the heart-melting characters, this book was just phenomenal. 
One great highlight to me about this book was the characters. There were so many that were main characters to me. Not just the common one or two, but at least four that really stole the story for me. Each character brought a different aspect to the story and was very real to me from the pages of this book. I felt for them, cried, cheered, and felt their feelings. In fact, the first time I caught myself really feeling the feelings of the character, I knew this book was special.
Considering I was reading this book during one of the many snow storms my lovely neck of the woods was getting, the setting was a warm welcome retreat. The history and stories within the walls of this place are what really draws the reader into the setting. It isn't just a building but a host of stories to be told and woven into its walls.
Greek mythology is woven with history and family- this book was right up my shelf. I love that I could feel like a character in the story because I connected so strongly with each character. I loved the setting and getting to know the back story to the people and the place. Trust me, you will be wishing to have your own Tuscany Hotel visit after reading this book. Overall, I couldn't recommend this book enough and will find myself going back to it in the future.
Please join the conversation and comment below. Have you read… If so what did you think/like?
**DISCLAIMER: I was provided an opportunity to read this book as an Advanced Reader Copy in return for a fair and honest review.
Professional Reader Affiliates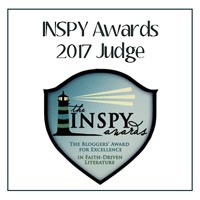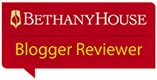 Affiliate Disclosure
I am grateful to be of service and bring you content free of charge. In order to do this, please note that when you click links and purchase items, in most (not all) cases I will receive a referral commission. Your support in purchasing through these links supplements the costs of keeping my website up and running, and is very much appreciated!