Author: Karin Gillespie
Publisher: Henry Press
Print Length: 280 pages
Release Date: November 1, 2016
I Rate it:    
Genre: Romance
They say opposites attract, and what could be more opposite than a stuffy literary writer falling in love with a self-published romance writer?
Meet novelist Aaron Mite. He lives in a flea-infested rented alcove, and his girlfriend Emma, a combative bookstore owner, has just dumped him. He meets Laurie Lee at a writers' colony and mistakenly believes her to be a renowned writer of important fiction. When he discovers she's a self-published romance author, he's already fallen in love with her.
Aaron thinks genre fiction is an affront to the fiction-writing craft. He likes to quotes the essayist, Arthur Krystal who claims literary fiction "melts the frozen sea inside of us." Ironically Aaron doesn't seem to realize that, despite his lofty literary aspirations, he's emotionally frozen, due, in part, to a childhood tragedy. The vivacious Laurie, lover of flamingo-patterned attire and all things hot pink, is the one person who might be capable of melting him.
Their relationship is initially made in literary heaven but when Aaron loses his contract with a prestigious press, and Laurie's novel is optioned by a major film studio, the differences in their literary sensibilities and temperaments drive them apart.
In a clumsy attempt to win Laurie back, Aaron employs the tropes of romance novels. Too late. She's already taken up with Ross, a prolific author of Nicholas Sparks-like love stories. Initially Laurie is more comfortable with the slick and superficial Ross, but circumstances force her to go deeper with her writing and confront a painful past. Maybe Aaron and Laurie have more in common than they imagined.
In the tradition of the Rosie Project, Love Literary Style is a sparkling romantic comedy which pokes fun at the divide between so-called low and high brow fiction.

Karin Gillespie is a Midwestern girl who, after forty years in Georgia, is still trying to get the hang of being Southern. In 2016 she received a Georgia Author of the Year award, and in addition to her novels, she has written for the New York Times, the Washington Post and Writer Magazine.
Keep in touch with me at KarinGillespie.net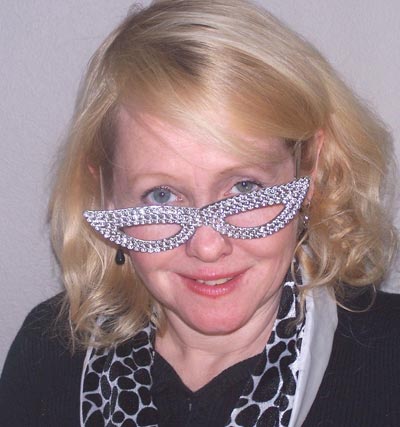 Bree
Karin, thanks for doing an interview with me today. So let's get started, humor is a big aspect of your romances but this book also holds other relationships. How did you create the perfect challenged relationship for Aaron and his father?
Karin Gillespie
Aaron's father is the voice in Aaron's head that is consistently saying he's not a good enough writer. It's hard to say much about their relationship without giving away story points, but Aaron's estrangement from his father has affected in life in many ways. Not only is he hard on himself, it makes him hard on others, including Laurie.
Bree
A writer's colony is the place to be in this story. Have you ever been to such a place?
Karin Gillespie
I haven't. The process to get in can be quite complicated. You usually have to have letters of recommendation, and I don't like to jump through all those hoops. Maybe one day!
Bree
How do you get into the writing zone for a new book?
Karin Gillespie
Good question! I'm thinking about a new book right now. Long walks and daily meditation help me get in the right frame to write. But I must admit it's very hard to write a book while promoting one.
Bree
What are your go to must haves during the writing process?
Karin Gillespie
I need my diet coke, my bubble gum and my jazz playing in the background.
Bree
What do you enjoy reading?
Karin Gillespie
My favorite authors are Anne Tyler, Elizabeth Strout, Donna Tartt and Liane Moriaty
Bree
What can we look forward to next?
Karin Gillespie
I'm still working on that. I just abandoned a novel that I wrote over the summer. That happens to me sometimes so I'm sniffing around for new ideas.
Bree
Well, as a new fan I can say I am looking forward to more from you! Thanks Karin for stopping by!
Book Review by Bree Herron
This is your perfect cozy up and have a great rainy/snowy day read.  Love Literary Style comes to a reader as a romance but stays with you by putting a smile on your face. It is a book with many levels of emotions and character relationships.
I fell in love with this book for it's colony for the writers. This is where the magic is happening. I found the idea of such an escape to be unique, holding such descriptions that I felt I was there. I would love to be in an environment that holds such similar minded people, I think I need a reader's colony.
Love Literary Style, makes a reader want to curl up and fall into the pages! #giveaway #romance
Click To Tweet
Aaron is my personal favorite character, as he struggles with his relationships and his career. He writes, and from the sounds ofit quite well, but his father is his buzz killer always his weakness and making Aaron second guess himself. Aaron is also our main squeeze, creating a thumping in this gal's heart. He will be a part of my list for crushable characters 2016.  When you are looking for a book that holds laughs, love and great relationships this is the book to read!
Would you go to a reader's colony?
**DISCLAIMER: I was provided an opportunity to read this book as an Advanced Reader Copy in return for a fair and honest review.
<h2><span class="inner">Giveaway</span></h2>
To celebrate her tour, Karin is giving away (3) Signed Print Copy of Love Literary Style! Click HERE to go to the rafflecoptor.
Professional Reader Affiliates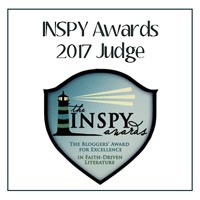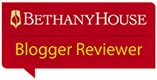 Affiliate Disclosure
I am grateful to be of service and bring you content free of charge. In order to do this, please note that when you click links and purchase items, in most (not all) cases I will receive a referral commission. Your support in purchasing through these links supplements the costs of keeping my website up and running, and is very much appreciated!