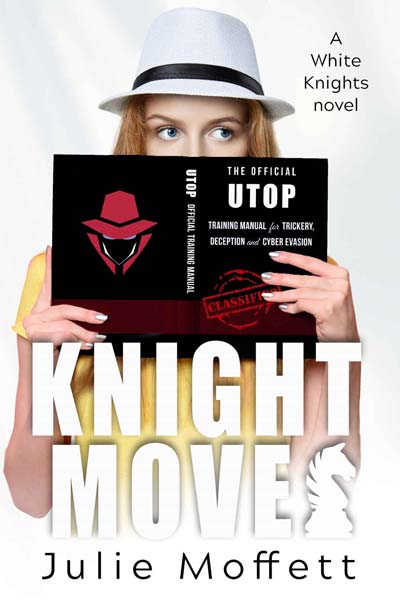 Author: Julie Moffett
Publisher: True Airspeed Press
Print Length: 336 pages
Release Date: November 26, 2018
I Rate it:    
Genre: Potpourri
When U.S. intelligence agencies invite teen geek and ace hacker, Angel Sinclair, and her friends to try out for a highly competitive school for government operatives, will she wash out or step into a future she never expected?
My name is Angel Sinclair and I'm the youngest senior at a high school for technologically-gifted students. School bored me until my friends and I were unexpectedly tapped to try out for a top-secret spy academy. I'm not sure I have what it takes to be an operative for the U.S. government, but my friends and I are going to give it our best shot.
But first I have to go up against uber-skilled candidates who can do a thousand push-ups, kill a person with a fingernail file, and make handcuffs out of paper clips. My only defining skills are my mad hacking abilities and extreme awkwardness. I don't know what kind of spy that would make me, but I'm not going down without a fight.
With my loyal friends by my side, we're in a race to finish at the top of the class. Together we have the smarts…but we'll have to battle our insecurities and work together or miss out on an adventure of a lifetime.
If you enjoy spy and mystery adventures, you'll like the White Knights series by Julie Moffett, YA/NA Mystery and Mayhem Award-winning author and writer of the popular geeky Lexi Carmichael mystery series. Try out Julie's fun, young adult series today!
Guest Post from Julie Moffett
The Geeks Shall Inherit the Earth!
I grew up loving Nancy Drew, Meg from a Wrinkle in Time, Trixie Belden, Miss Marple and Velma from Scooby Doo. Later it was Jessica Fletcher and Kinsey Millhone. So, what do these intrepid heroines all have in common? They use their brains to solve the mystery…and the day! Geek Girls Rule!
I enjoy reading about strong heroines, but I love seeing SMART girls and women doing what they do best. Figuring out things logically, sensibly, and with lots of intelligence and passion. Women who are rebels, trailblazers and pioneers are my favorite heroines. These women stand up and take no prisoners when the odds are stacked against them. That's the kind of spunk and smarts I enjoy in my stories.
It's not a coincidence, then, that I am currently writing two series that feature smart girls/women. The first is my Lexi Carmichael Mystery Series of which Book #11, NO STONE UNTURNED, will be released January 14, 2019. Lexi is kicking it in the tech industry, shattering glass ceilings left and right. My newest release, KNIGHT MOVES, (Book #2) features teen hacker and genius Angel Sinclair who is invited to attend a super-secret spy school. Does she have what it takes to be a spy?
I think it's wonderful to see more and more intelligent and courageous women and girls in fiction. Women who are thinkers, yet capable and brave. They are leaders, scientists, businesswomen, athletes and yes, even coders. They are totally capable of solving the mystery themselves, but welcome the assistance of friends and family, as needed. From Heromine Granger to Anne of Green Gables to Princess Leia to Buffy the Vampire Slayer, intelligent and strong girls are rocking it in fiction…between the pages and on the screen. I hope this trend continues and expands because my TBR pile is getting larger and larger and I'm thrilled about that!
Buy links for WHITE KNIGHTS and KNIGHT MOVES are HERE.
Buy links for the LEXI CARMICHAEL MYSTERY SERIES are HERE.
Find out more about Julie's books and sign up for her newsletter HERE. She puts out about 6 newsletters a year, but stuffs them full of amazing prizes like kindles, print books and geeky swag!
Julie Moffett is the bestselling author of the long-running Lexi Carmichael Mystery Series and the young adult White Knights spin-off series featuring really cool geek girls! She's been publishing books for 25 years, but writing for a lot longer. She writes in the genres of mystery, young adult, historical romance and paranormal romance. She has won numerous awards, including the Mystery & Mayhem Award for Best YA/New Adult Mystery, the HOLT Award for Best Novel with Romantic Elements, a HOLT Merit Award for Best Novel by a Virginia Author (twice!), the Award of Excellence, a PRISM Award for Best Romantic Time-Travel AND Best of the Best Paranormal Books, and an EPIC Award for Best Action/Adventure Novel. She has also garnered additional nominations for the Bookseller's Best Award, Daphne du Maurier Award and the Gayle Wilson Award of Excellence.
Julie is a military brat (Air Force) and has traveled extensively. Her more exciting exploits include attending high school in Okinawa, Japan; backpacking around Europe and Scandinavia for several months; a year-long college graduate study in Warsaw, Poland; and a wonderful trip to Scotland and Ireland where she fell in love with castles, kilts and brogues.
Julie has a B.A. in Political Science and Russian Language from Colorado College, a M.A. in International Affairs from The George Washington University in Washington, D.C. and an M.Ed from Liberty University. She has worked as a proposal writer, journalist, teacher, librarian and researcher. Julie speaks Russian and Polish and has two awesome sons.
You can find Julie on: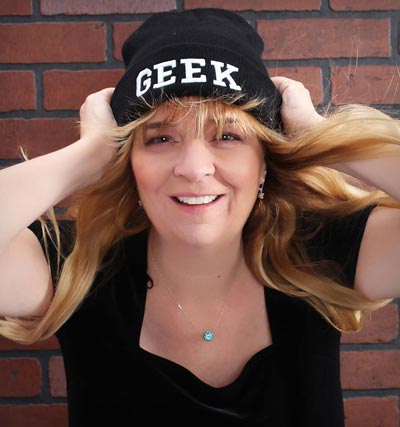 Book Review by Bree Herron
There isn't an author out there that can write a geek mystery the way that Julie Moffett does. She is the master at the geek world and adding mystery, secret agents and teens just work for her. Enter into White Knights series where there are teens kick butt and taking names. I always know that I am in for a good read when I pick up a Moffett book and this one was amazing. 
 Angel Sinclair, young geek, hacker extraordinaire is making a name for herself. I really love how quirky Angel is and she knows it. I love her unique flair and abilities that make her stand out in school. She may not be ready to do 500 push-ups but her hacking levels are legit. 
To say that I enjoyed this book would be an understatement. It was positively awesome and an epic read. I am not one that will usually get in a fan club moment on a YA novel but this one does something for readers. It is smart, witty and just plain fun. Anyone between the ages 14 and oh heck 99 can enjoy this book. Trust me it is made for geeky readers, like me.
Please join the conversation and comment below. Have you read… If so what did you think/like?
**DISCLAIMER: I was provided an opportunity to read this book as an Advanced Reader Copy in return for a fair and honest review.
Giveaway: Leave a comment below letting Julie know who is your favorite fictional smart heroine. Winner will receive an e-book of either NO ONE LIVES TWICE (Book #1 in the Lexi Carmichael Mystery Series) or KNIGHT MOVES (Book #2 in the White Knights series)–winner's choice. The giveaway ends December 8th, and will be announced in the comments on this blog, so check back to see if you won. Good luck!
Professional Reader Affiliates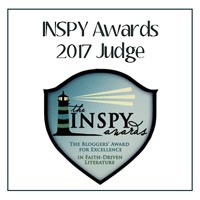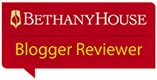 Affiliate Disclosure
I am grateful to be of service and bring you content free of charge. In order to do this, please note that when you click links and purchase items, in most (not all) cases I will receive a referral commission. Your support in purchasing through these links supplements the costs of keeping my website up and running, and is very much appreciated!