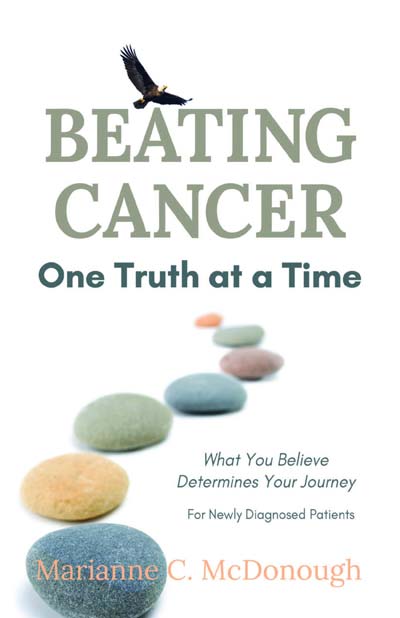 Author: Marianne McDonough
Publisher: Sapphire River Publishing Services
Print Length: 124 pages
Release Date: November 5, 2018
I Rate it:    
Genre: Potpourri
When someone says you have cancer, it's like stepping into the cockpit of a commercial airbus, sitting at the controls, and wondering what all those strange buttons do. At first you don't even know the destination much less the timing. You have no idea how to fly the plane, but there you are, a pilot learning how to something you never wanted to learn.Moreover, you feel as though you have already crashed.Author Marianne McDonough understands. From her own experience in 2012, she believes the initial weeks of cancer are the hardest part and, as a result, focuses on writing for newly diagnosed patients. In her introduction, she writes, "The diagnosis and treatment periods are notoriously intense, sometimes confusing, and always life altering."In this encouraging, direct, and practical guide, McDonough packs a quick-read book with helpful information, inspiration, and step-by-step tips on how to live a strong journey, make good decisions, and be confident that you did everything you could to fight cancer the way you believe is best for you.To facilitate those goals, the author present myths and misconceptions that patients often encounter such as cancer is always fatal, too complicated to understand, and will define you for the rest of your life. One truth at a time, McDonough will encourage you to reconstruct and articulate your own beliefs. She wants you to determine for yourself what makes the most sense to you based on honest reflection, the best data you can find for your situation, and conclusions you draw for yourself as a result.Describing this book as a "simple path for a complicated journey," McDonough includes information and resources to consult both during treatments and into survivorship. She doesn't shy away from tough subjects such as residual effects from treatment and fear of relapse. But throughout the book she focuses on hope, positive mindsets, and proactive actions that will help you, as she says in her introduction, "attack cancer with a dedicated vengeance and more determination and courage than you ever thought possible."
Why did I write this book?
Because I've battled cancer, and I know what it's like to face mortality, fall to my knees, and fight an enemy that has lodged itself in my own body.
Cancer changed me. I don't know how anyone goes through it without changing. The initial sense of powerlessness is overwhelming. It challenged me to the core. I remember learning words, concepts, treatments, statistics, prognoses, and a myriad of data I had never even heard before.
I was tired and confused. But I was also angry with cancer and determined to beat it.
Right after I was diagnosed, trying to figure out what to do, I went to a class at my oncology center because I wanted to talk to other cancer patients. When I introduced myself and said I had just been diagnosed, the other patients said something I didn't expect and can now affirm, "You're going through the hardest part."
They were right, and as a survivor for six years, I am writing what I wish I could have found during that initial period of cancer. I didn't have time for long books or theoretical treatises, so I tried to find short, practical, quick-read books that would give me solid tips for the journey. And I wanted someone to encourage me in simple, no-nonsense terms that I even had a future. But I couldn't find those books.
Most of all, I needed a gut-level confidence that cancer was not in charge of my life, because cancer lies to patients and pompously declares, "From now on I'll make all your decisions about what you're going to do, when, and for how long."
Cancer thrives on myths, misconceptions, and fear. Our best weapons are counteracting truths based on reliable data, firm convictions based on faith, and hope based on clarity of vision.
My first book 8 Steps to Getting Real with Cancer was released in 2016 and won the Midwest Book Award in the health division. I geared that book towards patients and those who love them. This second book evolved because my oncologist suggested my approach would work well for support groups. Since 8 Steps was primarily narrative, I decided to write a second book that could be read or discussed, even journaled if desired. Imagining a one-on-one conversation with my readers, I focused more on cancer myths and specifically addressed patients, although family and friends can surely benefit as well.
Beating Cancer One Truth at a Time isn't about me or my journey. It's about patients finding their own truths in their own way to beat cancer on their own terms. The subtitle states the main premise of the book: what you believe determines your journey.
If you are a cancer patient and you are discovering this book today, please know that the fight is worth it. You can do this. Let's believe together for a journey you can be proud of.
Marianne McDonough is an author and journalist from Edina, Minnesota, a suburb of Minneapolis. Her professional and personal interests have always been rooted in the creative arts, including, in addition to writing, music and dance. She holds a bachelor's degree in history and secondary education and a Master of Arts in mass communication. In various capacities, Marianne has also served her community and churches on an ongoing basis, as reflected in her current role as executive director for Great Commission Artists (greatcommissionartists.com), a network of faith-based artists.
In 2012, Marianne received an invasive ductile carcinoma diagnosis. Healthy in all other respects, she says she felt powerless at first. "It was as if I was no longer in charge of my life, where I was going or for how long. I felt that all my autonomy was gone." Post treatment and into survivorship, Marianne decided to write a book for newly diagnosed patients, because "that's the hardest part" in her opinion. The book title, 8 Steps to Getting Real with Cancer: Empowering Newly-Diagnosed Patients and Those Who Love Them, reflects her additional concerns for family and friends, because "they're scared, too, and they have no idea what to do or how to help."
The response to 8 Steps was very positive, and it won the 2016 Midwest Book Award in the health category.
Beating Cancer One Truth at a Time evolved in 2017 when Marianne's oncologist suggested her practical, down-to-earth approach to cancer would work well in support group settings. At first she set out to create a companion guide but soon realized she wanted to include new text, information, suggestions for resources, and creative ways to help patients clarify their own beliefs about cancer, make well-informed decisions, and be confident that they're doing everything possible to fight cancer the way they believe is best for them.
Her hope going forward is to continue to encourage patients and families as well as advocate for early diagnosis and proactive survivor vigilance. She is also interested in cancer prevention and promoting increased education.
You can find Marianne on:
Book Review by Bree Herron
Having had family members face cancer this book was very insightful and respectfully written. It is a book that is supportive and caring for those that are facing the challenge of cancer. I think that those that are facing cancer and their families will find support in this book. It has uplifting moments, great resources and layouts the challenge of cancer in a kind manner.
**DISCLAIMER: I was provided an opportunity to read this book as an Advanced Reader Copy in return for a fair and honest review.
Professional Reader Affiliates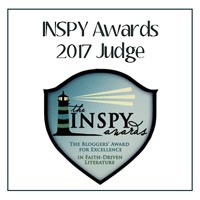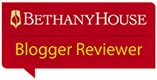 Affiliate Disclosure
I am grateful to be of service and bring you content free of charge. In order to do this, please note that when you click links and purchase items, in most (not all) cases I will receive a referral commission. Your support in purchasing through these links supplements the costs of keeping my website up and running, and is very much appreciated!