Confessions of a Red Herring
Murderous Monday. The day that I dread and like many need that extra coffee to get through. Murderous Mondays is here to help lighten the daily grind, it is meant to highlight good mysteries and possibly some epic murder scenes written in the mystery.
Okay who has ever just called in sick on a Monday, because it's Monday? Well, let me tell you Alex has the Murderous Monday crown this week, she wakes up to cops and a dead boss. How tough does a Monday have to get, well Alex learns on Monday she is the prime suspect, so it can get pretty rough. Never fear though, Alex is a sleuth star in the making and will be the reason you read this book on your Monday!
This Week's Murderous Monday
Confessions of a Red Herring
A Red Herring Mystery, Book 1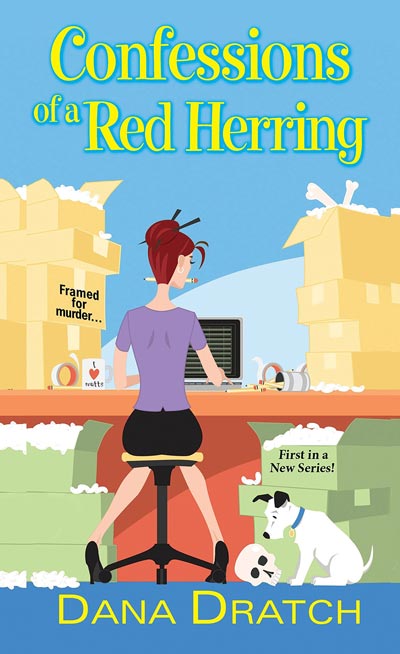 Author: Dana Dratch
Publisher: Kensington
Print Length: 336 pages
Release Date: May 29, 2018
I Rate it:    
Genre: Cozy
As a reporter, she's used to covering the news.
Now she's the headline.
 
Alex Vlodnachek has been a reporter for 12 years, a P.R. rep for three months, and a murder suspect for all of 24 hours. When her agency's double-dealing CEO is stabbed, scheming co-workers cast the new redhead as a compelling red herring. The story is media catnip—especially her salacious nickname: Vlod the Impaler.
Even Alex has to admit she looks guilty.
Out of a job and under suspicion, Alex is running low on cash, when she's visited by a second disaster: her family. Soon her tiny bungalow is bursting with her nearest and not-so-dearest. To keep herself out of jail—and save what's left of her sanity—Alex returns to her reporting roots. She goes undercover to reclaim her life, break the story, and unmask a murderer. Pretty much in that order.
What she doesn't know: The killer also has a to-do list.
And Alex is on it.
Dana Dratch is the author of CONFESSIONS OF A RED HERRING, which comes out May 29. A former newspaper reporter and current personal finance writer, she's currently writing the sequel, SEEING RED, which has Alex, Trip, rescue-pup Lucy, and the whole crazy Vlodnachek family going up against spies, art thieves and a very determined murderer.
You can find Dana on:
Book Review by Bree Herron
I couldn't imagine a worse way to wake up than to cops knocking on your door. And poor Alex certainly got to feel the heat of the mystery being the only strawberry blonde that worked in the firm. This was a fun mystery and I loved the antics of all the characters, I am excited to introduce you to Alex who stopped by to share a bit about her story (look below under characters).
I'm Alex Vlodnachek, former reporter, ex-P.R. rep, current murder suspect. Pretty much in that order.
After being fired and framed for murder, it was actually kind of a nice surprise when Nick and Gabrielle (my brother and his new bride), showed up and wanted to stay for a while. Of course, they didn't tell me about their dog: a puppy named Lucy. Or my new sister-in-law's business. Some kind of online store that involves moving mountains of shipping boxes in and out of my tiny bungalow.
Hey, when they said they'd pay rent, I was relieved that I'd be able to stretch my savings to make the mortgage for a few months while I was looking for someone who'd actually hire a murder suspect.
Anyway, this is what happened the next morning:
When I opened my eyes the next morning, I ached. Everywhere. Worse, I felt a strange pressure in the vicinity of my rib cage. I blinked a couple of times. A blurry, doe-colored shape shifted, sighed, and rolled off my chest, taking most of the covers. Lucy.
"Coffee," I said aloud. "Need. Coffee."
Lucy yawned and moved into the warm spot I'd vacated. So much for constant companionship. I grabbed my robe and padded out to the kitchen. A  sharp rap on the front door made me jump. "Come on! We're going to be late!" Trip. I threw open the door, and my best friend gave me  the once over. "Love the hair. You trade the blow dryer for an eggbeater? Oh my God, what the hell happened in here? It looks like a frat house exploded."
I looked around the living room. He was right. Pizza boxes littered the floor, with two congealed slices on the coffee table. Sofa cushions and crumpled soda cans were scattered around the room. There  was an empty cake box, on its side, in front of one chair. The stack of mailing cartons in the corner had morphed into a small mountain. And the place reeked of cigarettes.
Somehow, I didn't think I could blame this one on Lucy. Not unless she'd learned how to dial Dominos and started chain-smoking Salems.
"Someone throw a party?" Trip asked, eyeing the wreckage.
"Nick and Gabrielle were burning the midnight oil when I got back last night. Apparently, she runs some kind of online business, and she's a night owl. So they were up late working."
Retrieving a gold pen from the inside jacket pocket of his pristine light gray, chalk-stripe suit, Trip gingerly picked up a purple lace thong from the back of a chair. "Hate to break it to you, Red, but that's not all they were doing."
I rolled my eyes. "What are you doing here? What are we going to be late for?"
"Your dental appointment, remember?" I smacked myself on the forehead. "With everything else going on, I totally blanked."
"Big surprise," he said skeptically. "You're still not getting out of it."
When it comes to visiting the dentist, I am a total wuss. So Trip and I have an agreement. He comes to the dentist with me. And I help run interference every year when his great Aunt Camille comes to town. Not a perfect system, but it works for us. "'What did you mean 'when I got back,'" he said. "Where were you last night? Hot date? New job?"
"Long story."
"That's OK, we can still make this work," Trip said, shooing me toward my bathroom. "You go get ready. I'll tidy up a little, and we'll get you to Dr. Drill-and-Fill  fashionably late."
"Did you get a dog?" he called after me. I looked over my shoulder and saw Lucy sitting in front of him, staring up. "She belongs to Nick and Gabrielle. She loves shoes, and she pees on things."
"Gabrielle or the dog?"
When I glanced in the bathroom mirror,  I understood Trip's crack about my hair. I'd been so tired when I got home, all I could think about was a shower and sleep. I fell into bed without even combing my wet hair. Now I looked like  The Bride of Frankenstein. I'm what's politely referred to as "strawberry  blonde." Heavy on the strawberry.
No time for vanity. I smoothed my fright wig back with a little water and a lot of mousse and pulled it into a ponytail. Then I gave my teeth a thorough brushing and followed up with mouthwash and floss. Hey, I don't want Dr. Braddock to think I'm a total heathen. I threw on a sweater and jeans, grabbed my mascara and lipstick from the bathroom counter, and jammed them into my purse.
When I skidded to a stop in the living room, Trip was closing a trash bag and chatting with Lucy, who was looking up at him lovingly. The pillows were all back in place. And the cans, pizza, and food boxes were gone. I was hoping the purple thong had gone with them, but I didn't want to ask.
"I gave the beast a potty break, so we're all set," he  said.
"If you drive, I can put on my make-up in the car."
"Works for me." Turning to Lucy, he added, "Now, you be a good girl and remember what I said."
"What did you say?"
He narrowed his blue eyes. "Never you mind. That's between me and the little beast." Lucy gazed at him, besotted. I gave her a quick pat, and we bolted for the door.
Want to hear more? Check out CONFESSIONS OF A RED HERRING.
I am always excited for a new mystery series to read, and I am beyond excited to continue with Alex and her humorous ways of sleuthing. This book was a mixture of humor and corporate America that many might not see a mystery in but Dana Dratch created a compelling mystery out of this. I was hooked from the first knock on the door to the last suspect on Alex's list.
Readers that enjoy Stephanie Plum will love Alex and her introduction to the mystery world!
**DISCLAIMER: I was provided an opportunity to read this book as an Advanced Reader Copy in return for a fair and honest review.
<h2><span class="inner">Giveaway</span></h2>
Enter to win: (2) Print Copy of Confessions of a Red Herring (A Red Herring Mystery) by Dana Dratch
Your Monday will thank you for the entry and this book!
Come join Bibliophile Reviews, A Cozy Experience and Brooke Blogs for Murderous Mondays, where Monday is anything but dull. Click the links to see what the other sleuth readers are talking about!
Professional Reader Affiliates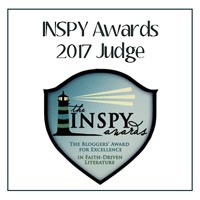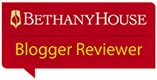 Affiliate Disclosure
I am grateful to be of service and bring you content free of charge. In order to do this, please note that when you click links and purchase items, in most (not all) cases I will receive a referral commission. Your support in purchasing through these links supplements the costs of keeping my website up and running, and is very much appreciated!