The Matchmaker Bride Collection
It's FRIDAY which means I get to share a great line once a week with your from a book I am reading. I found this to be an exciting and entertaining way to find new authors, books and bloggers. So I am opening up the book I have been reading this week, and going to the first chapter and finding the first line…
This week is a bit different, I have a new romance collection that I am swooning about, and just have to share each first line.
This Weeks First Line Friday Brought to You By
Matchmaker Bride Collection
Nine Matchmakers Have the Tables of Romance Turned on Them
by Diana Lesire Brandmeyer, Amanda Cabot, Lisa Carter, Ramona K. Cecil, Lynn A. Coleman, Susanne Dietze, Kim Vogel Sawyer, Connie Stevens, and Liz Tolsma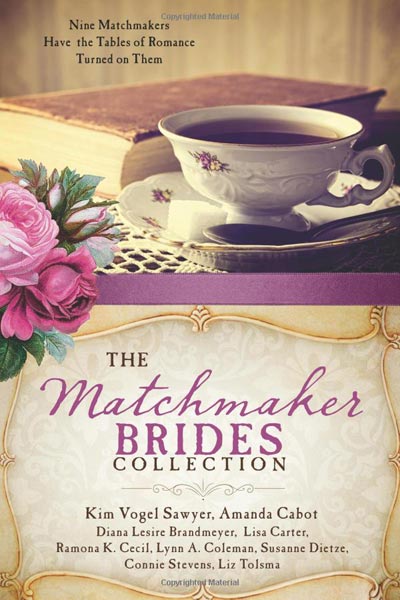 "Emmie Mueller wore her favorite floral dress to the July wedding."- The Homegrown Bride
"Everything was perfect."- Miss Matched
"Deborah Johnson stared at the note her landlady had just delivered."- The Unmatched Bride
"Len Montgomery stood and rubbed his aching lower back."- A Match Made in Heaven
"Me marry you?"- Playing Possum
"Do you believe him to be the man of your dreams, Miss Wooley?"- The Tinman's Match
"Danger shot through Rose Hamilton at the gleeful chants from the crowd around her."- Hog Trough Bride
"Lyla Emerson peeked into her family's post office box,and her heart leaped."- The Backfired Bride
"The heat from the cast-iron oven blasted Sarah Trent's face as she bent to retrieve the pan of biscuits while rowdy miners elbowed past each other to get their grub."- Sing of the Mercy
I am a sucker for these collections, each time I read on of Barbour Publishing collections I find new authors, new stories and just a fun way to enjoy reading. I hope these lines inspire you to check out the Matchmaker Brides Collection.
Discover New Reads With Fellow First Line Friday Bloggers
Open the book nearest you and post the first line of the first chapter in the comments below, I would love to see into the book you are reading.
Professional Reader Affiliates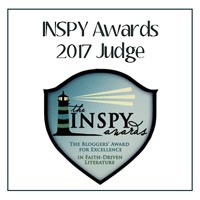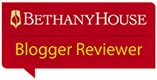 Affiliate Disclosure
I am grateful to be of service and bring you content free of charge. In order to do this, please note that when you click links and purchase items, in most (not all) cases I will receive a referral commission. Your support in purchasing through these links supplements the costs of keeping my website up and running, and is very much appreciated!