Vangie Vale and the Murdered Macaron
Author: R.L. Syme
Publisher: CreateSpace Independent Publishing Platform
Print Length: 362 pages
Release Date: June 10, 2017
I Rate it:    
Genre: Cozy
Small towns and gossip go together like flaky crust and sweet pastry cream. Between the police scanners, the coffee ladies, and the senior center, no secret is safe for long. But Vangie Vale wants nothing more than to stay under the radar…especially the police radar. So when her new bakery is linked to a murder investigation, nothing will stop the gossip mill from connecting her to the dead body. Can't have that. In order to clear her good name and keep her face off the front page, this bakery owner becomes extra nosy…with a little side of breaking-and-entering… But when she comes face-to-face with the Sheriff, Vangie can't ignore the fact that one of her macarons was involved in a murder. She has to find the real murderer.

Guest Post from R.L. Syme
As we were developing the recipes for Vangie Vale and the Murdered Macaron, I remember getting an email from my baker about the macaron recipe. They couldn't get the macarons to turn out. We had a long conversation about what could be done to fix the problems we were having.
What a lot of people don't realize is that baking—unlike cooking—is an exact science. There are some elements of the baking process that can be effected in the extreme if one little piece is off. Over 5000 feet? The air is thinner here. Using an electric oven? Uneven bakes. Don't have brown sugar, and used white instead? Less moisture in the batter.
For most things, when baking, close enough is good enough. It's not great, but it's good enough. So, a lot of cookie recipes, for instance, will have imprecise measurements. Did you know, for instance, that if you use extra-large eggs when the recipe was tested with medium eggs, that will change the texture of your cookie, cake, or custard? And did you know that if your baking soda ratios are off, your cookies will be flat? Things like this are very important to know when you're doing test-kitchen baking, because you have to know what happened.
In our case, we were getting hollow middles in the macarons. She tried the recipe several times, and still got hollow middles. She talked to many other local bakers who had a similar issue.
Well, because she is a professional baker, she knows how big of an impact elevation has on the rise and the bake of a cookie. We also happen to be at almost 6,000 feet above sea level, where we live in Montana, so we're already baking at high altitude, but for cookies as delicate and temperamental as macarons, the altitude is hard to counteract.
Additionally, using a few grams too much of almond flour, or a few grams to little of egg whites can really affect the mix on the batter. Over-mixing macarons provides flat ruffles on the foot (the bottom) of the cookie, which makes them chewy. So there are a lot of elements to get right when testing something as delicate as a macaron.
What we ended up discovering was a combination of preparation (don't over-mix the batter—Martha Stewart says 37 turns exactly, and she's not wrong) and execution (use a convection oven). We've made an amendment to the recipe to explain how changes in altitude affect cookie preparation, but it's always interesting to go through the process of recipe testing. A properly tested recipe should ensure that readers can make it in their own home and get the right results. That means we have to do it enough, and also test it with blind bakers, to make sure it will work for everyone.
With a finicky recipe like the macaron, it has not been easy. It makes me have a whole new level of respect for Vangie, when she teaches Leo how to make macarons. They are not easy cookies.
To compensate for this, because we're very interested in making sure everyone can have a good experience baking, we're going to include at least one other recipe that's been tested for other books. Just to make sure everyone has a good experience. ☺ This is definitely not an easy job!
But I'm so grateful for my friend, who is a professional baker, and knows how to do these things. Without her, I would definitely be fumbling around in the dark. But with her, I feel more like Vangie. And I hope you enjoy Vangie's book, and Vangie's recipes!
R.L. Syme (also writing as Becca Boyd) is a USA Today best-selling author of action-adventure romance and cozy mystery. She is represented by Lane Heymont at the Tobias Agency.
Her first novel, His Wounded Heart, was a finalist in the prestigious Genesis Award, the top honor for unpublished writers in the ACFW. She is a member of Chick Tales--an author co-op that writes bestselling contemporary romance in Somewhere, TX.
Becca is a writer of heroes worth loving and villains worth hating. Lover of cheese (#fancycheese) and binge-watching and strawberries and hope. A Tweeter and Pinner of things. She loves to hear from readers via social media.
You can find Becca on: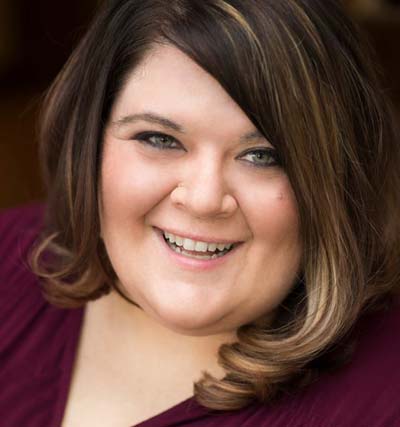 Book Review by Bree Herron
What I wouldn't give to be in this story. It was fun, imaginative and full of yummy treats. Okay, mainly I would be there for the macaron. But I would certainly give solving the murder again a try.
Vangie is a hoot in my book. I just overall really liked her. I loved the entrance into the story, it was nice and smooth and Vangie was a fun character to meet and experience this mystery with. One thing I liked was the easing into the mystery for this character, it wasn't BAM here is your mystery. There was a nice introduction to her daily life.
The overall mystery was well done. I was kept guessing and making my whodunit list while reading quickly to the end to find out the culprit. It was a great weekend read, one that I was drooling through and also smiling through. As this is the first experience with this author, I am eager to see what else she has in store for us readers. This should be a highly successful series in my mind and I home Vangie is ready for the next mystery.
What delights do you like to eat? I am a Macaron fan, personally drooled through this book.
**DISCLAIMER: I was provided an opportunity to read this book as an Advanced Reader Copy in return for a fair and honest review.
<h2><span class="inner">Giveaway</span></h2>
This giveaway will delight any sweet tooth. One winner will receive:
1) Neapolitan Macaron Collection, – 15 Piece The Neapolitan Macaron Collection embodies the classic combination of Vanilla, Strawberry and Chocolate flavors packed into our luscious, signature Sucré macarons. U.S. ONLY
Doesn't that sound yummy? Here is where you enter!!
Professional Reader Affiliates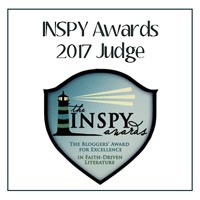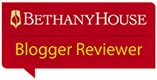 Affiliate Disclosure
I am grateful to be of service and bring you content free of charge. In order to do this, please note that when you click links and purchase items, in most (not all) cases I will receive a referral commission. Your support in purchasing through these links supplements the costs of keeping my website up and running, and is very much appreciated!