Author:

Linda O. Johnston

Series: A Superstition Mystery (Book 3)
Publisher: Midnight Ink
Print Length: 288 pages
Release Date:October 8, 2016
I Rate it:    
Genre: Cozy
Rory Chasen, manager of the Lucky Dog Boutique in Destiny, California, hopes her new line of good-luck doggy toys will be a hit, especially the stuffed rabbits with extra-large feet. The timing of the line's debut proves ill-fated, though, as several local shops—including Rory's—are ransacked and vandalized with spilled salt and other unlucky charms.
The most likely culprit is disgruntled real estate agent Flora Curtival, whose issues with the town give her a motive. But when Flora is murdered and one of Rory's toy rabbits is found with the body, Rory needs all the luck she can get while trying to determine just who killed the superstitious vandal.
Linda O. Johnston (Los Angeles, CA) has published over forty romance and mystery novels, including the Pet Rescue Mystery series and the Pet-Sitter Mystery series for Berkley Prime Crime. She also writes the Barkery & Biscuits Mystery series for Midnight Ink. You can visit Linda at LindaOJohnston.com.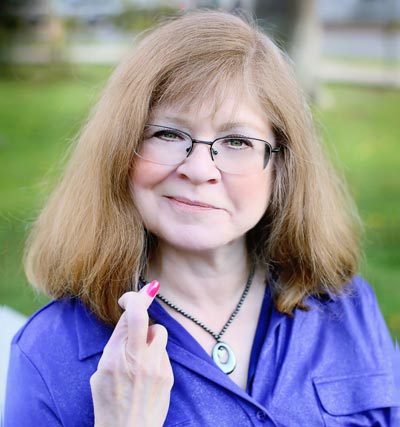 Bree
How did you come to the idea to use superstitions and unlucky charms as a theme?
Linda O. Johnston
Even though most people claim they aren't superstitious, nearly everyone crosses their fingers, or knocks on wood, or avoids black cats, or picks up heads-up pennies that they come across.  I'm always looking for new story ideas, and this one just came to me as something that not only I, but other people, would have fun with, too.  Unlucky charms are just another type of superstition, like spilling salt without throwing it over your shoulder, and I figured that aspect of superstitions would also be fun to explore.
Bree
What is your favorite superstition?
Linda O. Johnston
I have several.  Since I love dogs, my favorite superstitions are those like black dogs are lucky, and black and white dogs are especially lucky if you're going to a business meeting.  And then there's the superstition that if a strange dog walks into your house, you're about to get a new friend–that dog, of course, but a human, too.
Bree
How do you relax after hunting down the superstitions for your book?
Linda O. Johnston
A glass of wine never hurts.  Or, I'll go hug my dogs.  I have two Cavalier King Charles Spaniels, and the older one, Lexie, is a tri-color–which is mostly black and white.  As I mentioned, black and white dogs are lucky, especially if you're going to a business meeting.  And since I'm a writer, nearly all my meetings are related to my business!
Bree
What do you enjoy reading?
Linda O. Johnston
I love to read the kinds of things I write–especially cozy mysteries that have dogs in them.  And other books with dog characters.  I also write for two Harlequin series, Harlequin Nocturne and Harlequin Romantic Suspense, so you can also find me reading about shapeshifters and romantic suspense stories.
Linda O. Johnston
My next published novel will be BAD TO THE BONE, the third Barkery & Biscuits Mystery for Midnight Ink, which will be available in May 2017.
Book Review by Bree Herron
How do you feel about a black cat crossing your path? Or a horseshoe turned upside down? Either, one of these making you think superstitiously? The Superstitious Mystery Series, continues in the newest book Unlucky Charms. Our favorite little "knock on wood" town, Destiny is facing many issues. Vandals have been plaguing this charmed town, and it seems that the streak of poor luck is going to continue into murder, and Rory our favorite shop owner is stuck in the middle with this.
Cross your fingers and knock on wood, this book is fabulous! #giveaway
Click To Tweet
I found this book to be charming (small pun intended), though a bit heavy on the superstitions. But it was lovely to imagine a town, that has found its niche in tourism with superstitions. I found it cute that the whole town got behind this idea, though in moments it seemed to go overboard.  I thought the pace of the book was excellent, I always enjoy reading books that begin in action, and add small background information. I thought that Ms. Johnston had created the perfect murder and crimes, for this town.
Readers, if you want a book that will give you a reason to cross your fingers for the hero(s), than this is the book for you. I know that you will enjoy the mystery and the lesson in learning more about the superstitions that we all know or use. May the reading be with you!
Do you have any superstitions?
**DISCLAIMER: I was provided an opportunity to read this book as an Advanced Reader Copy in return for a fair and honest review.
<h2><span class="inner">Giveaway</span></h2>
To celebrate her tour, Linda O. Johnston is giving away (2) Print Copies of Unlucky Charms – U.S. Only, click HERE to enter.
Professional Reader Affiliates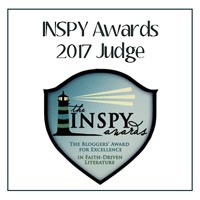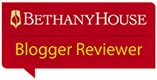 Affiliate Disclosure
I am grateful to be of service and bring you content free of charge. In order to do this, please note that when you click links and purchase items, in most (not all) cases I will receive a referral commission. Your support in purchasing through these links supplements the costs of keeping my website up and running, and is very much appreciated!