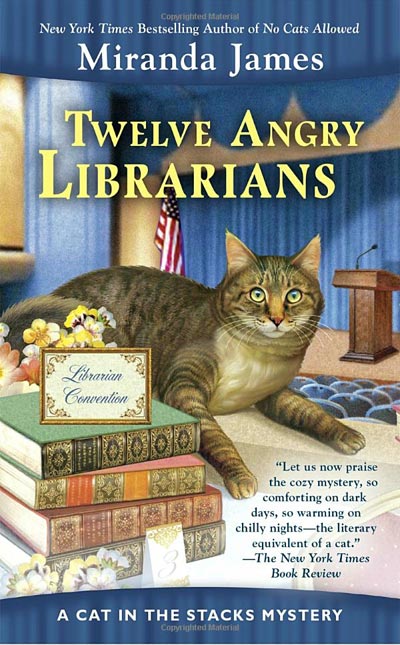 Author: Miranda James
Publisher: Berkley Prime Crime Publishing
Print Length: 273 pages
Release Date: February 21, 2017
I Rate it:    
Genre: Cozy
The author of the New York Times bestselling Cat in the Stacks series is back with more Southern charm and beguiling mystery as Charlie Harris and his cat Diesel must find a killer in a room full of librarians…
Charlie is stressed out. The Southern Academic Libraries Association is holding this year's annual meeting at Athena College. Since Charlie is the interim library director, he must deliver the welcome speech to all the visiting librarians. And as if that weren't bad enough, the keynote address will be delivered by Charlie's old nemesis from library school.
It's been thirty years since Charlie has seen Gavin Fong, and he's still an insufferable know-it-all capable of getting under everyone's skin. In his keynote, Gavin puts forth a most unpopular opinion: that degreed librarians will be obsolete in the academic libraries of the future. So when Gavin drops dead, no one seems too upset…
But Charlie, who was seen having a heated argument with Gavin the day before, has jumped to the top of the suspect list. Now Charlie and Diesel must check out every clue to refine their search for the real killer among them before the next book Charlie reads comes from a prison library…
Miranda James is the pseudonym of Dean James, a seventh-generation Mississippian recently returned home after over thirty years in Texas. A mystery fan since the age of ten, he wrote his first novel at the ripe old age of twelve. The only copy of The Mystery of the Willow Key vanished years ago, but since it was highly derivative of the Nancy Drew and Trixie Belden mystery series, that's probably a good thing.
Currently a librarian in the Texas Medical Center in Houston, Dean has published articles on topics in library science, the history of science/medicine, and mystery fiction. His first book, which he co-wrote with fellow librarian Jean Swanson, was By a Woman's Hand (Berkley; 1994). Jean and Dean won an Agatha Award for Best Mystery Non-Fiction and were nominated by the Mystery Writers of America for the Edgar for Best Critical-Biographical work for this popular reference book. A second edition followed two years later, and Dean and Jean collaborated on two further projects, Killer Books (Berkley; 1998) and The Dick Francis Companion (Berkley; 2003). In all he has co-authored or co-edited six works of mystery reference and one short story anthology.
His first novel, Cruel as the Grave (Silver Dagger Mysteries) was published in 2000. Since then he has published eighteen more novels, writing under his own name and the pseudonyms Jimmie Ruth Evans and Honor Hartman. In August 2010 he launched a new series writing as Miranda James. The first book under this name, Murder Past Due (Berkley Prime Crime; $7.99) spent four weeks on the extended New York Times bestseller list for mass market paperbacks. The next book in the series, Classified as Murder (Berkley Prime Crime; $7.99), published in May 2011, also hit the NYT list. The third book, File M for Murder (Berkley Prime Crime; $7.99) is out now. The fourth book, Out of Circulation (Berkley Prime Crime; $7.99) debuted at no. 11 on the bestseller list. Book five, The Silence of the Library, debuted at no. 8 on the bestseller list. Book six, Arsenic and Old Books, is just out.
Dean lives with two young cats, thousands of books, and thinks frequently about killing people – but only in the pages of fiction.
You can find Dean on: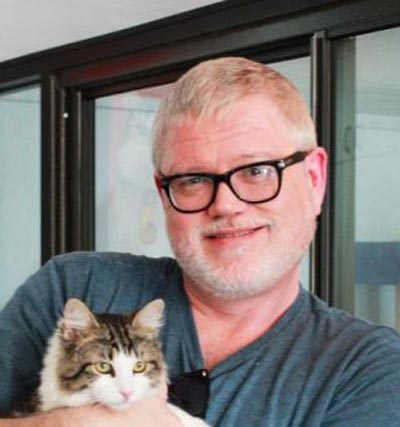 Book Review by Bree Herron
Charlie and Diesel are back and this time there is more than one suspect to choose from.  Charlie is one of the dearest sleuth I have come across since beginning my love for the cozy mystery world. Diesel is such a calming cat in the book, that it makes me think that even a fictional cat can do wonders for a person.
If you haven't met Charlie, a beloved retired librarian in Athena Mississippi, and his cat (Maine Coon) that helps him stay calm and solve the crime, Diesel. Then by gosh, you are missing one of the greatest sleuthing teams ever. I really enjoy a male protagonist, Charlie knows just what to do to keep a reader a fan. Diesel doesn't even need to try, to keep this reader in love with him. He is a cat, and I adore cats, fictional or living.
The victim in this story was certainly one that I would have been shocked to see not die. He was solely created for the murder victim purpose, and I think Gavin would enjoy to know that he was the center of this mystery.
This was a great book for Charlie. He got to have a small reunion with old school mates, that truly shined in the story. It was nice that these characters popped back into his life, and we got some more back story on Charlie's life. Sometimes we as readers get so caught up in the present mystery that we forget that these characters have a past, even if it was never written.
Athena is the setting for most of the books in the series. I really enjoy this charming town in the books and have always felt as though I can feel the breeze and hear the birds with Charlie. It is a quaint and charming town.
I never feel like I am more at home in this genre than I am when I read a book in the A Cat in the Stacks Mystery series. These characters and the setting have grown on me over the years and it has become one of those series that I look forward to each year. For those that need a fun, cat filled mystery that has unique perspectives this is a good series and great book to check out.
Maine Coons are huge and have strong personalities, does your pet have strong opinions?
**DISCLAIMER: I was provided an opportunity to read this book as an Advanced Reader Copy in return for a fair and honest review.
<h2><span class="inner">Giveaway</span></h2>
It's the release of the mass market paperback! And I am thrilled to offer a person who comments a copy!
Professional Reader Affiliates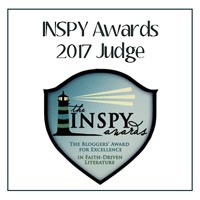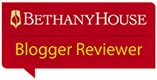 Affiliate Disclosure
I am grateful to be of service and bring you content free of charge. In order to do this, please note that when you click links and purchase items, in most (not all) cases I will receive a referral commission. Your support in purchasing through these links supplements the costs of keeping my website up and running, and is very much appreciated!