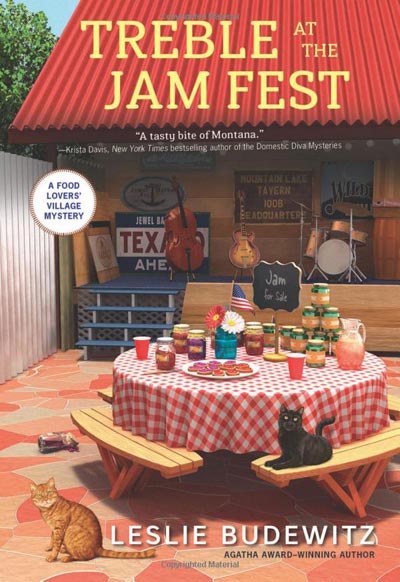 Author: Leslie Budewitz
Publisher: Midnight Ink
Print Length: 288 pages
Release Date: June 8, 2017
I Rate it:    
Genre: Cozy
Murder Strikes a Sour Note
Erin Murphy, manager of Glacier Mercantile (aka the Merc), is tuning up for Jewel Bay's annual Jazz Festival. Between keeping the Merc's shelves stocked with Montana's tastiest local fare and hosting the festival's kick-off concert, Erin has her hands full.
Discord erupts when jazz guitarist Gerry Martin plummets to his death from the rocks above the Jewel River. The one-time international sensation had fallen out of sync with festival organizers, students, and performers. Was his death an accident―or did someone even the score?
Erin investigates despite the warning signs not to get involved. And when the killer attacks, she orchestrates her efforts into one last crescendo, hoping to avoid a deadly finale.

Leslie Budewitz blends her passion for food, great mysteries, and the Northwest in two light-hearted mystery series: the Spice Shop Mysteries, set in Seattle, and the Food Lovers' Village Mysteries, set in northwest Montana. Her books focus on strong women who share her passions, and have a talent for finding trouble!
Leslie is the first author to win Agatha Awards for both fiction and nonfiction. Death al Dente, first in the Food Lovers' Village Mysteries, won the 2013 Agatha Award for Best First Novel. Her guide for writers, Books, Crooks & Counselors: How to Write Accurately About Criminal Law and Courtroom Procedure, won the 2011 Agatha Award for Best Nonfiction.
A Montana native, Leslie graduated from Seattle University and Notre Dame Law School. After practicing in Seattle for several years—and shopping and eating her way through the Pike Place Market regularly—she returned to Montana, where she still practices law part-time. Killing people—on the page—is more fun.
You can find Leslie on: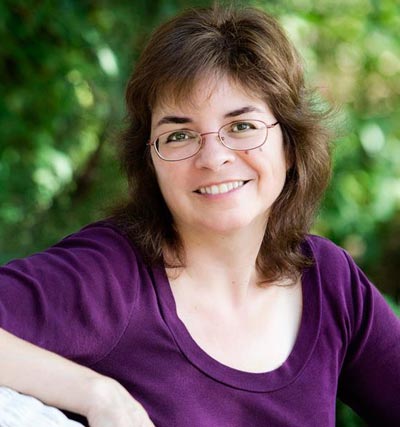 Book Review by Bree Herron
Don't you love when a book/series takes you home? I mean when you can practically smell the pine trees and see the charming town. This book brought me back and gave me such delight.
As a cozy mystery, I think it is important that a book can transport a reader to the town with the characters. A mystery must grab a reader, and make them begin guessing quickly, and provide the right amount of clues that make a reader lean different ways. Leslie provided enough ideas for a reader to even question who would be the victim. This was a big deal to me, I think the victim line up is just as important as the suspect and I was amazed at the list I had for victims, then delighted in who it was. I actually, don't read the back cover of a book prior to reviewing it, so that I have all the elements of surprise covered. I try and look at a book like some one that would only judge by a cover and just dive in. I dove in and never came back.  Erin is a wonderful character, I am really delighted by her (this is the second book in this series I have read.) she has this ability to seem like a calm breeze, and yet has moments of a gust. It is memorable and she will be a character that sticks in the mind.
This review wouldn't be one without mentioning the food, the savory food. Italian food. Summer food. Need I say more? Okay, the author provides the reader with a craving for all the foods mentioned, and then the recipes at the end are an icing on a cake. I was so hungry! I don't attempt to cook/bake many of the recipes in the books as I easily fail at both, but these seem easy and almost like even I could do them. I am thrilled to give them a try!
If there was a way to give 11 stars in the review world this book would have achieved this. 5 star food, and a 5 star mystery, and another bonus star for the fact that Erin went to the University of Montana in the book, Go Griz! I think a reader will be eager to just dive into the story and will become an instant fan. Now, come visit Montana with this delightful series!
Please join the conversation and comment below. Have you read… If so what did you think/like?
**DISCLAIMER: I was provided an opportunity to read this book as an Advanced Reader Copy in return for a fair and honest review.
<h2><span class="inner">Giveaway</span></h2>
Professional Reader Affiliates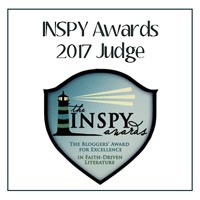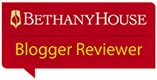 Affiliate Disclosure
I am grateful to be of service and bring you content free of charge. In order to do this, please note that when you click links and purchase items, in most (not all) cases I will receive a referral commission. Your support in purchasing through these links supplements the costs of keeping my website up and running, and is very much appreciated!