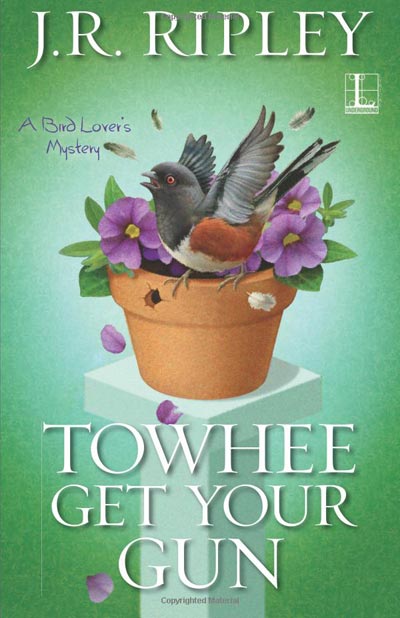 Author: J.R. Ripley
Publisher: Lyrical Underground
Series: A Bird Lover's Mystery: 4
Print Length: 232 pages
Release Date: January 3, 2017
I Rate it:    
Genre: Cozy
When Birds & Bees owner Amy Simms volunteers to act in a local production of Annie, Get Your Gun, she finds herself upstaged by a killer waiting in the wings . . .
Who's got time for birdwatching? Amy has enough to do running her shop, fighting attempts by the town planning commission to demolish her old Victorian house, and rescuing an injured towhee. Yet somehow she allows herself to get roped into performing in the Ruby Lake, North Carolina, community theater's new musical after some cast members get injured by mysterious mishaps. The production seems plagued by bad luck, but events turn tragic when a member of the company is found murdered in a locked dressing room.
Trading in her binoculars for a magnifying glass, Amy steps into the role of amateur sleuth and soon discovers the victim ruffled a lot of feathers. With a flock of suspects, Amy will need to beat the bushes before the cagey killer takes flight. After all, the show must go on . . .
J.R. Ripley is the pen name of Glenn Meganck, the critically acclaimed author of the Tony Kozol mystery series. As a member of the Mystery Writers of America, he has chaired the Edgar committee for Best Original Paperback novel and served on the Best Short Story Committee. As a member of the International Association of Crime Writers, he has served on the Hammett Award committee for Best Novel. When not writing books, Glenn is writing songs, often singing them to the consternation of his audience and neighbors, or involved in one of his many passions, none of which have involved any of the dead bodies that seem to keep cropping up in his mysteries. For more information about him, visit glennmeganck.com.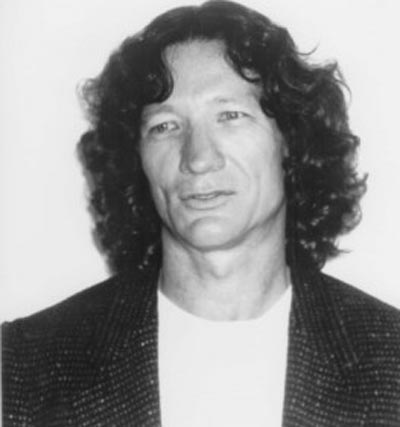 Book Review by Bree Herron
Though my fear of birds, still stands this book certainly softened my heart towards them. I thoroughly enjoyed reading the fourth installment in the Bird Lover's Mystery and it was the first book for me to read in the series. I found it to be strong in the plot line and characters, it certainly held my attention from the first page.
I really enjoyed the protagonist, Amy is the first amateur sleuth I have read that enjoys her passion for birds. I went into reading this unsure how I would connect with her, but I was happily surprised. She was a great character to join crime solving forces with, and her compassion for birds pulled on my heart strings. I found myself to be drawn to wanting to solve more crimes with her, as I also really enjoyed having the twists and turns created in each chapter.  The victim was an interesting surprise, but that is how the author wrote the book, giving us hints that made us think one thing and then shocking us with a different outcome. I enjoyed my mental who-done-it list growing and changing with each new hint.
I would have to agree with the series name, that if you enjoy the fowls this is a great book for you to read. As a reader that loves mysteries, this is a great mystery to dig into! Mystery lovers around will really find this to be a charming and fun read!
Please join the conversation and comment below. Have you read… If so what did you think/like?
**DISCLAIMER: I was provided an opportunity to read this book as an Advanced Reader Copy in return for a fair and honest review.
<h2><span class="inner">Giveaway</span></h2>
Professional Reader Affiliates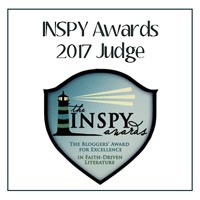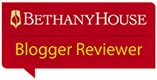 Affiliate Disclosure
I am grateful to be of service and bring you content free of charge. In order to do this, please note that when you click links and purchase items, in most (not all) cases I will receive a referral commission. Your support in purchasing through these links supplements the costs of keeping my website up and running, and is very much appreciated!