Author: Debra Sennefelder
Publisher: Kensington
Print Length: 368 pages
Release Date: March 27, 2018
I Rate it:    
Genre: Cozy
Leaving behind a failed career as a magazine editor and an embarrassing stint on a reality baking show, newly divorced lifestyle entrepreneur Hope Early thought things were finally on the upswing—until she comes face-to-face with a murderer . . .
Hope's schedule is already jam packed with recipe testing and shameless plugs for her food blog as she rushes off to attend a spring garden tour in the charming town of Jefferson, Connecticut. Unfortunately, it isn't the perfectly arranged potted plants that grab her attention—it's the bloody body of reviled real estate agent Peaches McCoy . . .
One of the tour guests committed murder, and all eyes are on Hope's older sister, Claire Dixon—who, at best, saw Peaches as a professional rival. And suspicions really heat up when another murder occurs the following night. Now, with two messy murders shaking Jefferson and all evidence pointing to Claire, Hope must set aside her burgeoning brand to prove her sister's innocence. But the closer she gets to the truth, the closer she gets to a killer intent on making sure her life goes permanently out of style . . .
Includes Recipes from Hope's Kitchen!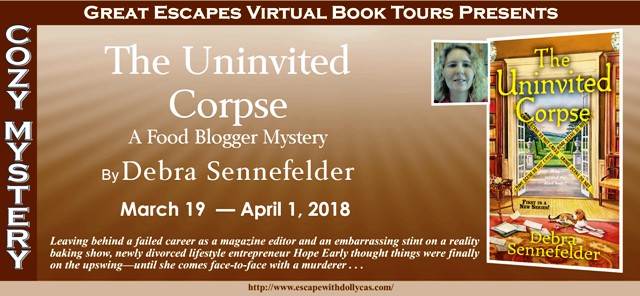 Debra Sennefelder, author of the Food Blogger Mystery series and the Resale Boutique Mystery series, is an avid reader who reads across a range of genres, but mystery fiction is her obsession. Her interest in people and relationships is channeled into her novels against a backdrop of crime and mystery. When she's not reading, she enjoys cooking and baking and as a former food blogger, she is constantly taking photographs of her food. Yeah, she's that person.
Born and raised in New York City, she now lives and writes in Connecticut with her family. She's worked in pre-hospital care, retail and publishing. Her writing companions are her adorable and slightly spoiled Shih-Tzus, Susie and Billy.
She is a member of Sisters in Crime, International Thriller Writers, Womens Fiction Writers Association and Romance Writers of America.
You can find Debra on: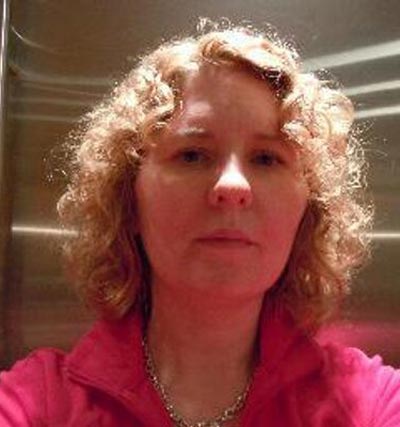 Bree
Debra Sennefelder the author of The Uninvited Corpse is on the blog today! Welcome Debra, and happy book tour to you. This is your debut series, correct?
Debra Sennefelder
I'm excited to be here today. Yes. The Uninvited Corpse is my debut novel and first in the new Food Blogger Mystery series.
Bree
What's it like to plot out your first novel?
Debra Sennefelder
The Uninvited Corpse is my debut novel, but not the first novel I've written. However, it was the first one that I created a detailed outline for so that was a new process for me. In the past I'd written a general outline but left a lot of unanswered questions before I began writing the first draft. Having a detailed outline made the writing process a whole lot easier because I knew what the scenes were ahead of time and I could sit down at my computer and write. Of course, there were some changes. Scenes were shifted or added or deleted, secondary story threads may have been dropped or added. For me writing a book is a fluid process and nothing is carved in stone.
Bree
You were a former food blogger, and that is what Hope your character is, what is it like to be a food blogger, is it the same thing as being a foodie?
Debra Sennefelder
Being a food blogger was a lot of fun and a lot of hard work. There's so much that goes on behind the scenes you don't see when you look at the beautiful photographs or read the engaging posts on the food blogs. Bloggers juggle so much from writing their posts to editing their photographs to managing their social media. I think most food bloggers are foodies but not every foodie is a food blogger or even aspires to be one.
Bree
I could see how a foodie wouldn't always be a blogger. It sounds like a fascinating and delicious passion, though. Does Hope enjoy the job of being a food blogger?
Debra Sennefelder
Hope loves being a food blogger. She loves sharing recipes and engaging with other like-minded people. She loves the creative freedom she has by publishing her own blog. She also loves the freedom of being her own boss.
Bree
Where do you see Hope going next in her crime fighting ways, what type of food will she be blogging about next?
Debra Sennefelder
In the next book, The Hidden Corpse (April 2019), Hope is taking a class to improve her photography skills and is drawn into the disappearance of a local woman. I don't want to give away much more but I can assure you Hope's cooking up some good food.
Bree
I am looking forward to April 2019! What are you currently reading?
Debra Sennefelder
I've just started reading I Know What You Bid Last Summer by Sherry Harris.
Bree
I have heard great things about that book!  Many readers dream of also writing. What advice do you have to those wanting to write?
Debra Sennefelder
I'd tell them to just do it and don't worry about getting everything right the first time they sit down to write a story. It doesn't have to be perfect. Just write the story. Then find a community of writers and begin the journey to publication.
Bree
That is a great tip! Thank you Debra for stopping by, it was such an honor and pleasure to have you, this fan girl is going to be delighted in having your next book to order.
Debra Sennefelder
Thank you for having me today.
**DISCLAIMER: I was provided an opportunity to read this book as an Advanced Reader Copy in return for a fair and honest review.
<h2><span class="inner">Giveaway</span></h2>
Now that you have met the author, tell me what you would like to know about the book or ask Debra a question.
I will be reviewing it and might include the answers to your questions, also it will be your entry to the giveaway for a copy of the book!
Professional Reader Affiliates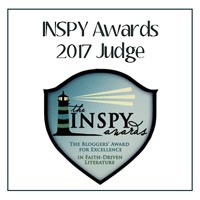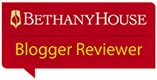 Affiliate Disclosure
I am grateful to be of service and bring you content free of charge. In order to do this, please note that when you click links and purchase items, in most (not all) cases I will receive a referral commission. Your support in purchasing through these links supplements the costs of keeping my website up and running, and is very much appreciated!