Author: Eva Gates
Publisher: Crooked Lane Books
Print Length: 250 pages
Release Date: June 12, 2018
I Rate it:    
Genre: Cozy
Halloween in North Carolina's Outer Banks becomes seriously tricky when librarian Lucy Richardson stumbles across something extra unusual in the rare books section: a dead body.
Wealthy businessman Jay Ruddle is considering donating his extensive collection of North Carolina historical documents to the Bodie Island Lighthouse Library, but the competition for the collection is fierce. Unfortunately, while the library is hosting a lecture on ghostly legends, Jay becomes one of the dearly departed in the rare books section. Now, it's up to Lucy Richardson and her fellow librarians to bone up on their detective skills and discover who is responsible for this wicked Halloween homicide.
Meanwhile, very strange things are happening at the library—haunted horses are materializing in the marsh, the lights seem to have an eerie life of their own, and the tiny crew of a model ship appears to move around when no one is watching. Is Lucy at her wit's end? Or can it be that the Bodie Island Lighthouse really is haunted?
With The Legend of Sleepy Hollow on everyone's minds and ghoulish gossip on everyone's lips, Lucy will need to separate the clues from the boos if she wants to crack this case without losing her head in The Spook in the Stacks, the delightful fourth in national bestseller Eva Gates' Lighthouse Library mysteries.
Vicki Delany is one of Canada's most varied and prolific crime writers. Most recently, she is the author of the Year Round Christmas cozy mysteries from Berkley Prime Crime and (writing under the pen name of Eva Gates) the Lighthouse Library mysteries also from Berkley.
She writes in several different subgenres: Cozies for Berkley Prime Crime (REST YE MURDERED GENTLEMEN and READING UP A STORM - under the pen name of Eva Gates); Standalone novels of suspense (Scare the Light Away, Burden of Memory, MORE THAN SORROW from Poisoned Pen Press), traditional village/police procedural (The Constable Molly Smith Series from PPP - the eight of which is UNREASONABLE DOUBT) and the lighthearted Klondike Gold Rush series (Gold Digger, Gold Fever, GOLD MOUNTAIN from Dundurn Press). She also writes Rapid Reads novellas for Orca Books including the mulit-award-nominated JUBA GOOD.
She began her writing career as a Sunday writer: a single mother of three high-spirited daughters with a full-time job as a computer programmer. Sunday afternoon was - and at that, only now and again - the only time she had to spend all by herself, with a single candle on her desk for a bit of atmosphere, a Bruce Springsteen tape in the tape deck, and a nice cup of tea at her elbow. When she felt like really letting loose, the tea might have turned into a glass of wine.
The years passed, as they tend to do, and the three daughters, somewhat hesitantly, flew the coop, leaving Vicki more time to devote to her writing. She was able to write three novels of suspense, set in Ontario, two of which, Scare the Light Away and Burden of Memory were published to critical acclaim by Poisoned Pen Press of Scottsdale, Arizona.
In 2007, Vicki took early retirement from her job as a systems analyst with a major bank and sold her house in Oakville, Ontario. At that time In the Shadow of the Glacier, the first book in a police procedural series set in the British Columbia Interior was published. After travelling around North America for a year with her dog, Shenzi, she bought a home in bucolic, rural Prince Edward County, Ontario, where she rarely wears a watch and can write whenever she feels like it.
Born in Winnipeg, Manitoba, Vicki was raised mostly in Ontario. As a young woman, fresh from quitting Carleton University in a huff in the middle of her final year, she travelled to South Africa where she promptly met a man, married him, and produced the aforesaid three daughters. Eleven years later, Vicki returned to Canada. Of her experiences in Africa she will only say that it gave her insight into to the politics of power and oppression that few Canadians get to experience.
Vicki is the current president of the Crime Writers of Canada, a member of Capital Crime Writers, and Sisters in Crime.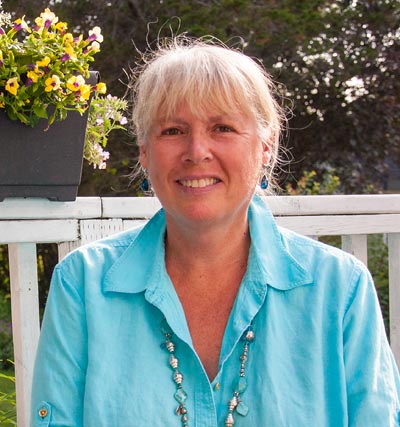 Book Review by Bree Herron
It is with great excitement that I welcome back a mystery series that many of us have fought hard to keep. This book is a great start to fall mysteries for me, with Lucy back as the female sleuth and solving a haunting murder. Murder can happen anytime of the year but when it is around a Halloween celebration it is extra spooky. I loved the plot, the sleuthing and the way readers find out who done it. It is a great reminder of how wonderful this author creates a narrative that readers will jump into and fall in love with.
Lucy, your back!!! And as a fan of this series I have missed your keen eye and sleuthing dearly. Lucy will become an instant hit to new fans. She is smart, and fun. She has a keen eye for how to solve a mystery and that will make her stand out to readers.I truly love her and Charles the beautiful kitty that needs lots of rubs from us all.
Charles reading Sleepy Hallow is perfect for a Halloween book. I love the pumpkins that he is sitting in as well, it certainly makes me want to jump into the book and join the crew in the festivities.
Welcome back to Bodie Island and the lighthouse library. It is an extreme pleasure to be back in the lighthouse solving mysteries and snuggling with Charles. I could smell the sea air, and hear the gulls. I could feel the breeze coming off the shore and the coldness of murder. It was as though the series never took a break. And if you are new to the island, you will never want to leave and you might start looking to buy a lighthouse or a library on the shore.
Overall, I couldn't ask for a better new to the series mystery. Readers new and old will feel welcomed right back to the story and the characters. Truly, you will feel like you have never left. And for new readers it will beg you to read all the books in the series and have you racing to get the next one. I highly recommend this fun and charming mystery to mystery lovers, library lovers, and cat lovers. Okay, all book lovers please just read this book!
Readers get ready for spooks, creaks and goosebumps as you read this perfectly blended mystery. It is full of all the little details that make a cozy worth loving.
**DISCLAIMER: I was provided an opportunity to read this book as an Advanced Reader Copy in return for a fair and honest review.
<h2><span class="inner">Giveaway</span></h2>
To celebrate her tour, Eva is giving away (1) Print Copy – The Spook in the Stacks: A Lighthouse Library Mystery by Eva Gates (U.S. ONLY) Find out all the details and enter to WIN at The Spook in the Stacks Tour Giveaway.
Professional Reader Affiliates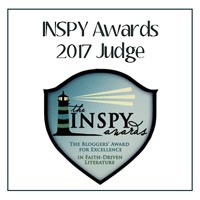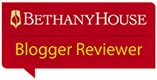 Affiliate Disclosure
I am grateful to be of service and bring you content free of charge. In order to do this, please note that when you click links and purchase items, in most (not all) cases I will receive a referral commission. Your support in purchasing through these links supplements the costs of keeping my website up and running, and is very much appreciated!