The Last Chance Olive Ranch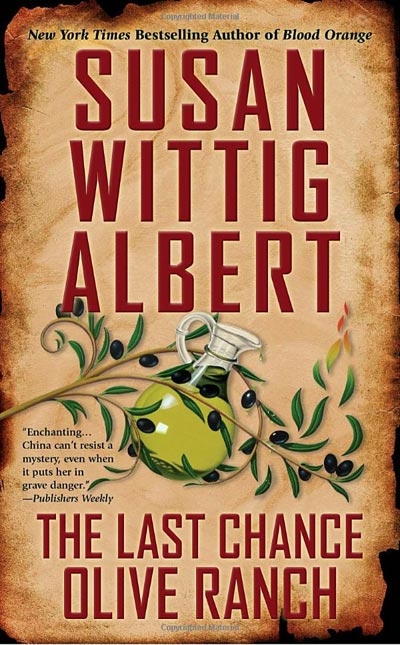 Author: Susan Wittig Albert
Publisher: Berkley
Series: China Bayles Mystery (Book 25)
Print Length: 304 pages
Release Date: March 6, 2018
I Rate it:    
Genre: Cozy
Now in paperback, the exciting new mystery from the New York Times bestselling author, in which China Bayles fears for her husband's life as an escaped convict targets him…
A killer McQuaid put away years ago has busted out of Huntsville Prison and appears to be headed for Pecan Springs. China wants to stay by her husband's side and keep him from harm, but McQuaid insists that she get out of town and go to the Last Chance Olive Ranch, where she's agreed to teach a workshop on herbs.
The owner, Maddie Haskell, has her own troubles. She inherited the ranch and olive oil business from the late matriarch, Eliza Butler, but Eliza's nephew is contesting the will. While China throws herself into helping Maddie, McQuaid's plan to stop the convict backfires. And now McQuaid's life is not the only one at stake–and this time may really be his last chance…
Susan Wittig Albert is the award-winning, NYT bestselling author of Loving Eleanor (2016), about the intimate friendship of Eleanor Roosevelt and Lorena Hickok; The General's Women (2017), about the two women who loved Eisenhower; and A Wilder Rose (2014), about Rose Wilder Lane and the writing of the Little House books.Her award-winning fiction also includes mysteries in the China Bayles series, the Darling Dahlias, the Cottage Tales of Beatrix Potter, and a series of Victorian-Edwardian mysteries she has written with her husband, Bill Albert, under the pseudonym of Robin Paige.
She has written two memoirs: An Extraordinary Year of Ordinary Days and Together, Alone: A Memoir of Marriage and Place, published by the University of Texas Press. Her nonfiction titles include What Wildness is This: Women Write About the Southwest (winner of the 2009 Willa Award for Creative Nonfiction); Writing from Life: Telling the Soul's Story; and Work of Her Own: A Woman's Guide to Success Off the Career Track.
She is founder and current president (2015-2017) of the Story Circle Network and a member of the Texas Institute of Letters.
You can find Susan on: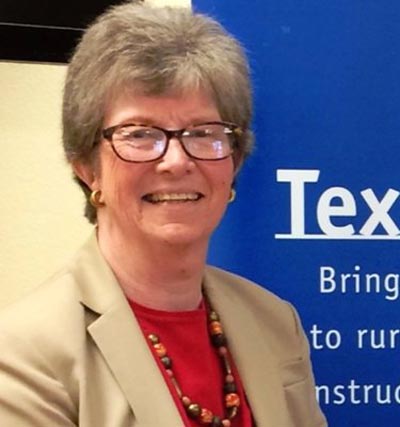 Book Review by Bree Herron
The last chance for some characters to seek revenge. The last chance for some to proclaim their feelings. All of this play into a China and McQuaid mystery like no other. It was cool to have the suspense of McQuaid's past coming back to hunt him and to have the mystery for China to solve at the ranch. Though not together it was well done and flowed in the book.
This truly one of the great China mysteries. I loved the dynamics between the characters. McQuaid is still as tough as ever and one great point about him is that he knows China's strengths, and can appreciate them. Even when he is sending her away to keep her safe.
I really like Ruby and China in this book as well. Thank goodness for Ruby in some cases through the book, or China might not be getting ready for her next book. We meet Maddie the olive ranch owner, and one lucky gal. She has a past that is unknown and mystery circles around her.
We have a bad guy from McQuaid's past, Max Mantel. If it wasn't for this nasty guy escaping prison and hunting those that put him there, we wouldn't have the suspense that keeps you on the edge of your seat.
During an arson part of the book, the reader will get to see China's mind work in fine form. I really love getting to read her thoughts and actions. She has this amazing way of expressing curiosity and being right when something isn't adding up. During this part China can recall how the fire wasn't right, and granted a burning cabin shouldn't be right but in this case the flames bothered China's thoughts. She quickly figures it out and as a reader I learned a new tool I can use oil for.
Overall, this book kept me up at night and when I did finally fall asleep I was dreaming of the scenes and being China. I think that right there says that this book is one that will stick in a reader's mind and call to them to solve the crimes. It is fun, and like the others in the series it leaves the reader saying "Give me more!" I think our mystery world is great because we have a this character and author.
Do you know about different olive oils?
**DISCLAIMER: I was provided an opportunity to read this book as an Advanced Reader Copy in return for a fair and honest review.
<h2><span class="inner">Giveaway</span></h2>
One lucky commenter will win a copy of the book! Giveaway is open till 4/7/18 Good luck readers!
Professional Reader Affiliates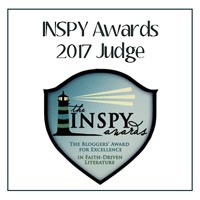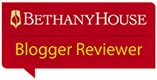 Affiliate Disclosure
I am grateful to be of service and bring you content free of charge. In order to do this, please note that when you click links and purchase items, in most (not all) cases I will receive a referral commission. Your support in purchasing through these links supplements the costs of keeping my website up and running, and is very much appreciated!