Author: Leslie Nage
Publisher: Alibi
Print Length: 271 pages
Release Date: September 27, 2016
I Rate it:    
Genre: Cozy
In a charming cozy mystery series debut, Leslie Nagel's irrepressible small-town heroine finds that her fellow mystery book club members may be taking their Agatha Christie a bit too literally—and murder a bit too lightly.
Charley Carpenter has poured heart and soul into her clothing store, Old Hat Vintage Fashions. She'll do anything to make it a success—even join the stuffy Agathas Book Club in order to cultivate customers among Oakwood, Ohio's wealthy elite.
Although mixing with the most influential women in town has its advantages, Charley finds the endless gossip a high price to pay. But after two women with close ties to the Agathas are brutally murdered, everyone falls under threat—and suspicion. When key evidence indicates that both murders are the work of the same hand, Charley realizes that the killer has arranged each corpse in perfect imitation of crime scenes from the Club's murder mystery reading list. She uses her membership in the Club to convince Detective Marcus Trenault to use her as an inside informant. Not that he could stop her anyway.
Intelligent, fearless, and every bit as stubborn as Marc is, Charley soon learns the Agathas aren't the only ones with secrets to protect. Passions explode as she and Marc must race against time to prevent another murder. And if Charley's not careful, she may find herself becoming the killer's next plot twist.
Leslie Nagel is a writer and teacher of writing at a local community college. Her debut novel, "The Book Club Murders", is the first in the Oakwood Mystery Series. Leslie lives in the all too real city of Oakwood, Ohio, where murders are rare but great stories lie thick on the ground. After the written word, her passions include her husband, her son and daughter, hiking, tennis and strong black coffee, not necessarily in that order.
You can find Leslie on:
Book Review by Bree Herron
The Book Club Murders, is a host of tales, relationships and great mystery. The Agatha's a group of readers that made this reader drool. No one is safe though as a killer seems to be seeking out classic murder mystery settings in a modern time, with a real body. Charley is a cute gal, she runs a store of vintage clothing and is what the other Agatha's see as a threat (beauty and brains with out the need of a man) or that is how I pictured it. I love her natural curiosity and ability to take the higher road. Marcus is the cop we all want to love, he has that brooding personality and seems handsome in a tough guy sort of way. I enjoyed that the characters were described but their description were so well written that they didn't need repeating.
#BookClubMurders is my new favorite cozy series, a reader will enjoy this!
Click To Tweet
I found the book to have an interesting pace, it was like an adventure ride. Twists and turns, sometimes a quick chapter other times the chapters are full and winding. I personally enjoy never knowing what is coming next. And would certainly by tickets to this ride. I really loved the ties to other murder mystery books. I have seen it done, but never in this talent before, the way the books were used in the scenes made me want to grab those that I haven't read.
Overall, this book  is a great start to a new and exciting series. I hope that there are more coming as I am eager to read the next. I have emotional investments already with the characters, and that as many readers know is hard to do with the first book, but it happened!
Have you ever become emotionally invested in characters?
**DISCLAIMER: I was provided an opportunity to read this book as an Advanced Reader Copy in return for a fair and honest review.
Professional Reader Affiliates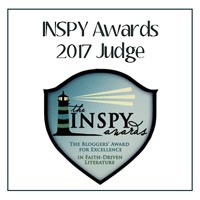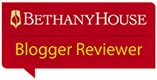 Affiliate Disclosure
I am grateful to be of service and bring you content free of charge. In order to do this, please note that when you click links and purchase items, in most (not all) cases I will receive a referral commission. Your support in purchasing through these links supplements the costs of keeping my website up and running, and is very much appreciated!