Author: Ginger Bolton
Publisher: Kensington
Print Length: 256 pages
Release Date: January 30, 2018
I Rate it:    
Genre: Cozy
Emily Westhill runs the best donut shop in Fallingbrook, Wisconsin, alongside her retired police chief father-in-law and her tabby Deputy Donut. But after murder claims a favorite customer, Emily can't rely on a sidekick to solve the crime—or stay alive.
If Emily has learned anything from her past as a 911 operator, it's to stay calm during stressful situations. But that's a tall order when one of her regulars, Georgia Treetor, goes missing. Georgia never skips morning cappuccinos with her knitting circle. Her pals fear the worst—especially Lois, a close friend who recently moved to town. As evening creeps in, Emily and the ladies search for Georgia at home. And they find her—murdered among a scattering of stale donuts . . .
Disturbingly, Georgia's demise coincides with the five-year anniversary of her son's murder, a case Emily's late detective husband failed to solve before his own sudden death. With Lois hiding secrets and an innocent man's life at stake, Emily's forced to revisit painful memories on her quest for answers. Though someone's alibi is full of holes, only a sprinkling of clues have been left behind. And if Emily can't trace them back to a killer in time, her donut shop will end up permanently closed for business . . .
Ginger Bolton is very fond of donuts, coffee, and coffee shops that encourage patrons to linger and chat. Ginger lives in a rural area surrounded by cozy villages. When she isn't reading, writing, or daydreaming while gazing out windows, she walks her dogs, plays an electric piano (she uses earphones so as not to frighten the wildlife,) creates minor disasters in her kitchen, and has been known to take part in local amateur theater productions, which, intended or not, were comedies. As Janet Bolin, Ginger also writes the Threadville Mystery Series--murder and mayhem in a village of needlecraft shops.
You can find Ginger on: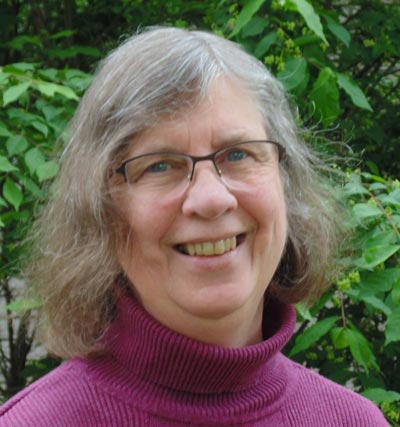 Book Review by Bree Herron
An exciting new series is coming to the cozy world, and it's bringing donuts! Meet Emily, a former dispatcher turned donut shop owner. She makes the treats that has them all flocking, in a new series from Ginger Bolton. It will delight all a reader's senses, and I swear you can smell the treats from the pages!
Emily is our delightful baker of donuts and sleuth in the night. She is a widow of four years that's love for her Alec has kept her going forth with a new passion in donuts. I really loved that she owns a donut shop, with the former chief of police, her father in law Tom. Tom and Alec must have taught Emily tricks in  another life because this girl can sleuth. Emily has a bustling business and many of the local law enforcement visit daily, and the Knitpickers. These ladies come for a place to knit but really I think they love the donuts, and they have a sweetness about them. I really liked each time the group was in the book. Misty and Samantha are Emily's trusted friends, and certainly are good friends to have when you plan to solve mysteries. Brent is a delightful man ( some sarcasm) though hard to read. I mean he is Alec's former partner and I think he would like to do extra surveillance on Emily (if you can catch my thought).  Now, to Deputy Donut or Dep, the sweet cat that takes many hearts in this book. Truthfully, she was oodles of cuteness and has a knack for saving Emily.
All these characters make me as a reader want to come back to this series for more, there is so many possibilities for relationships and new adventures with each. But really, I am a cat lady so of course I would come back for the cat.
One aspect of this book that I enjoyed greatly was the abundance of suspects.I was with Emily each time double guessing if someone was the murderer. There was a point in the late hours of the night that I was thinking maybe everyone did it! I really loved that the author really spun a story that made this reader guess.
Fallingbrook,Wisconsin where crime seems to happen a bit more than a hamlet but less than a city. I thought it sounded sweet and the sister cottages would be a home for me, if Emily and Lois move out that is. I know, fictional home and all, but really they sound so sweet.
This was a delightful mystery filled with charming characters that hosted such friendships, it felt as though I had known the Knitpickers for years and Emily is smart with a hint of sass. If I could visit her donut shop for sweet treats each morning I would certainly be in heaven! I am eager for the next book in this great new series.
What's your favorite donut?
**DISCLAIMER: I was provided an opportunity to read this book as an Advanced Reader Copy in return for a fair and honest review.
<h2><span class="inner">Giveaway</span></h2>
To celebrate the upcoming release Ginger has a giveaway! (1) Prize Package including a Deputy Donut hat a hand-crocheted skull scarf silicone baking sheet and spatula Heart-shaped cookie and donut cutters plus $25 Amazon gift card U.S. ONLY
Enter today!
Professional Reader Affiliates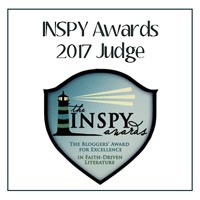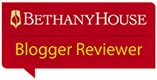 Affiliate Disclosure
I am grateful to be of service and bring you content free of charge. In order to do this, please note that when you click links and purchase items, in most (not all) cases I will receive a referral commission. Your support in purchasing through these links supplements the costs of keeping my website up and running, and is very much appreciated!