All Signs Point to Murder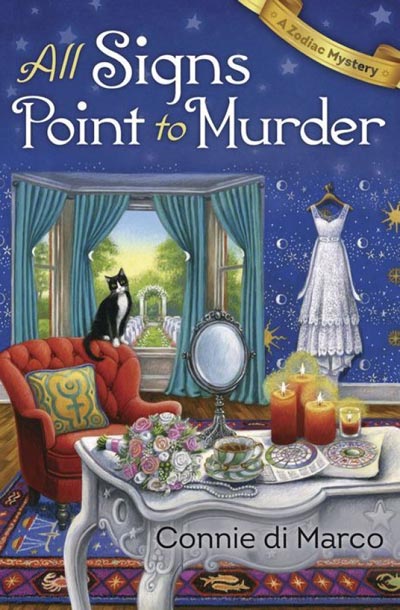 Author: Connie di Marco
Publisher: Midnight Ink
Print Length: 336 pages
Release Date: August 8, 2017
I Rate it:    
Genre: Cozy
The stars predict a wedding-day disaster, but San Francisco astrologer Julia Bonatti never expected murder
Julia Bonatti is alarmed by the astrological signs looming over Geneva Leary's wedding day, but nobody asked Julia's opinion and being a bridesmaid means supporting the bride no matter what. Even with the foreboding Moon-Mars-Pluto lineup in the heavens, no one's prepared for the catastrophes that strike: a no-show sister, a passed-out wedding planner, and a lethal shooting in the dead of night.
With anger and grief threatening to tear the Leary family part, Julia is determined to understand how such a terrible tragedy could occur. As she digs deeper into the family's secrets, her astrological insights will lead her to the truth about a criminal enterprise that stretches far beyond the California coast.
Guest Post from Connie di Marco
City Lights Bookstore
Julia Bonatti, my protagonist in the Zodiac Mysteries, is an astrologer who grew up in North Beach and is often found visiting The Mystic Eye, an occult shop and bookstore owned by her good friend Gale.  The Mystic Eye is right on Broadway and just around the corner is perhaps the most famous bookstore in the world — City Lights at 261 Columbus Avenue, a San Francisco icon.
Whenever I'm in North Beach, I always make it a point to visit and explore every creaking wooden floor of books.  The first room on the right houses recent additions, history and politics.  Climbing to the third floor, you'll find the poetry section.  But my favorite, the mystery section, is one floor down via a narrow wooden stairway.  It's a must see place for booklovers!
City Lights was founded in 1953 by Lawrence Ferlinghetti and Peter D. Martin.  The independent bookstore has always specialized in world literature, the arts and progressive politics.  It was the first bookstore in the U.S. to sell only paperbacks.  To quote their website, "City Lights is . . . a place where booklovers from across the country and around the world come to browse, read, and just soak in the ambiance of alternative culture's only "'Literary Landmark.'"  The bookstore is still committed to innovative and progressive ideas and resisting the forces of conservatism and censorship.  City Lights grew out of the "beat" movement and its legacy of anti-authoritarian politics and insurgent thinking.
A bit of history here ~ the core group of Beats were friends who joined together and became a movement – Jack Kerouac, Allen Ginsberg, Neal Cassady, Gregory Corso, Herbert Huncke, and William S. Burroughs.  They met at Columbia in the mid-1940s, then moved west to San Francisco and added Gary Snyder, Lawrence Ferlinghetti, Michael McClure, Philip Whalen, and Lew Welch to their cadre.  To quote Allen Ginsberg, "Nobody knows whether we were catalysts or invented something, or just the froth riding on a wave of its own. We were all three, I suppose."
Beat culture — the rejection of standard narrative values, the spiritual quest, exploration of Western and Eastern religions, experimentation with psychedelic drugs, rejection of materialism, explicit portrayals of human life — has always been entwined with the city of San Francisco.  The members of the so-called Beat Generation developed a reputation as bohemian hedonists who celebrated non-conformity and spontaneous creativity. Works such as Allen Ginsberg's Howl (1956), William S. Burroughs's Naked Lunch (1959), and Jack Kerouac's On the Road (1957) are some of the best known examples of Beat literature.  These novels were attacked in obscenity trials, although those trials ultimately helped to liberalize publishing within the United States.
The Beat Generation unwittingly sired a parody group known as the "beatniks." The phrase was coined by Herb Caen, a writer for the San Francisco Chronicle, and an icon in his own right, by combining the name of the Russian satellite Sputnik and Beat, implying that the beatniks were far outside of mainstream society and possibly even Communists! The name stuck and became a well known label for the stereotype of the Beat — a man with a goatee and beret, reciting poetry and playing the bongos.
In the 1950's, Vesuvio's, a bar that's still going strong in North Beach, hired an artist to sit in their window and paint.  The artist was dressed in a full beard, turtleneck, and sandals.  By the late 50's, tourists visiting San Francisco could take bus tours to view the North Beach "beatnik." I doubt such a character would even raise an eyebrow today on the streets of the city.
City Lights is a unique San Francisco experience, almost as interesting as the fictional Mystic Eye around the corner.  The bookstore is world famous but still retains a casual and intimate charm.  Lawrence Ferlinghetti said, "It is as if, the public were being invited, in person and in books, to participate in that 'great conversation' between authors of all ages, ancient and modern."
If you do visit the city, don't miss City Lights.  You can check out their website for more information: City Lights Bookstore
And if you've enjoyed Julia's adventures in San Francisco, try to imagine The Mystic Eye, right around the corner on Broadway.
Connie di Marco is the author of the Zodiac Mysteries from Midnight Ink, featuring San Francisco astrologer Julia Bonatti. The first in the series, The Madness of Mercury, was released on June 8, 2016. The second book in the Zodiac Mysteries, All Signs Point to Murder, will be released on August 8, 2017 and is available for pre-order now.
Writing as Connie Archer, she is also the author of the national bestselling Soup Lover's Mysteries from Penguin Random House.  Connie is a member of Mystery Writers of America, International Thriller Writers and Sisters in Crime.
You can find Connie on: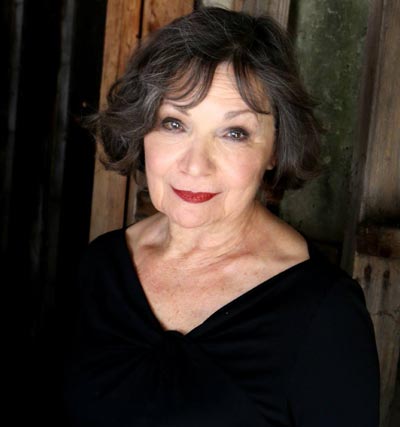 Book Review by Bree Herron
I am all about my Zodiac sign (Holla, Aquarius) and was eager to join in the tour for the second book in this neat series. I was happy to become friends with Julia in this page turning story!
Character: Julia Bonatti is neat.  I wish I knew her in real life because I have SO many questions about my life, and sign. She is getting that in the book a lot though too, so for now I am the total chill friend waiting for my chance. Julia is using her skills in a variety of ways to solve this wedding mishap. She is fun, yet a bit serious which I didn't mind. I enjoyed her ability to work with the variety of other characters in this book, and to keep a calm aura for those around her.  And can't forget Wizard a charming animal pal, that makes little appearances here and there.
Cover: Mystic and inviting this cover is sure to catch a cozy lover's eyes in a book store. I adore the cat in the picture as it was also in the first book's cover.  I also love all the zodiac signs throughout the cover, it really keeps with the series. The look is charming and inviting to readers.
Setting:  I adore the setting and was eager to visit my bucket list city in this book. The author provides real places mixed with the fictional that I personally felt gave it a unique touch. It wasn't just a fictional story it was a blended story of places a reader could really see and places that will only live in my mind.
Mystery: This wedding seems doomed. Seriously, Julia should have been saying this can't happen, but it was giving an attempt and giving this reader delight in all the mishaps. I really loved the family issue dynamics it was something slightly funny to me, to think all these characters were having such issues. Two deaths plague this story and keep the reader actively seeking the suspect.
Style: The author has a knack with adding the stars and planets to the book, making the reader more curious about their own sign. It flows nicely into the story line, and gives Julia something to chew on in the down moments (not many). The mystery is quick paced and hits the reader fast. Character interaction is perfectly done, and conversations are realistic.
Overall: I was delighted with this story. Julia is a unique sleuth with her other abilities and kept me very engaged. I was guessing to the end, and loved the suspense moments. I really enjoyed Julia's personal obsession with some unique movies and her quirks were fun.  The stars are aligned for this series!
Please join the conversation and comment below. Have you read… If so what did you think/like?
**DISCLAIMER: I was provided an opportunity to read this book as an Advanced Reader Copy in return for a fair and honest review.
<h2><span class="inner">Giveaway</span></h2>
To celebrate the upcoming  release, readers have the chance to win 1 of 3 copies of the first in the series. Now you can join in the Zodiac fun!
Prize: (3) Print Copy The Madness of Mercury (A Zodiac Mystery) 1st book in this series
Enter: Zodiac Mystery Giveaway
Professional Reader Affiliates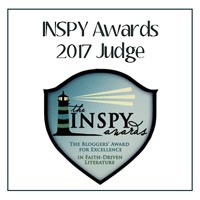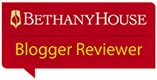 Affiliate Disclosure
I am grateful to be of service and bring you content free of charge. In order to do this, please note that when you click links and purchase items, in most (not all) cases I will receive a referral commission. Your support in purchasing through these links supplements the costs of keeping my website up and running, and is very much appreciated!