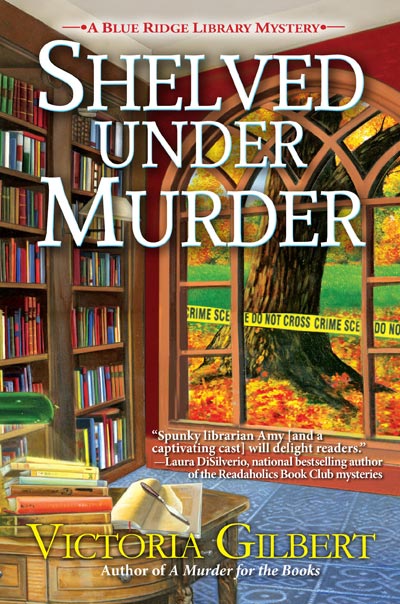 Author: Victoria Glibert
Publisher: Crooked Lane Books
Print Length: 336 pages
Release Date: July 10, 2018
I Rate it:    
Genre: Cozy
Autumn leaves aren't the only things falling in the historic Virginia village of Taylorsford—so are some cherished memories, and a few bodies.
October in Taylorsford, Virginia means it's leaf peeping season, with bright colorful foliage and a delightful fresh crew of tourists attending the annual Heritage Festival which celebrates local history and arts and crafts. Library director Amy Webber, though, is slightly dreading having to spend two days running a yard sale fundraiser for her library. But during these preparations, when she and her assistant Sunny stumble across a dead body, Amy finds a real reason to be worried.
The body belonged to a renowned artist who was murdered with her own pallet knife. A search of the artist's studio uncovers a cache of forged paintings, and when the sheriff's chief deputy Brad Tucker realizes Amy is skilled in art history research, she's recruited to aid the investigation. It doesn't seem to be an easy task, but when the state's art expert uncovers a possible connection between Amy's deceased uncle and the murder case, Amy must champion her Aunt Lydia to clear her late husband's name.
That's when another killing shakes the quiet town, and danger sweeps in like an autumn wind. Now, with her swoon-inducing neighbor Richard Muir, Amy must scour their resources to once again close the books on murder in Shelved Under Murder, the charming second installment in Victoria Gilbert's Blue Ridge Library mysteries, perfect for fans of Jenn McKinlay and Miranda James.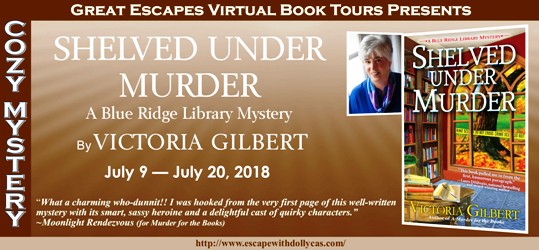 Victoria Gilbert, raised in the shadow of the Blue Ridge Mountains, turned her early obsession with reading into a dual career as an author and librarian.
The first book in her Blue Ridge Library Mystery series -- A MURDER FOR THE BOOKS -- was a Fall 2017 OKRA pick from SIBA and was longlisted for the Southern Book Prize. Both A MURDER FOR THE BOOKS and the second book in the series, SHELVED UNDER MURDER (July 2018) have been optioned by Sony Pictures Television.
Victoria is a member of Sisters in Crime, International Thriller Writers, and Mystery Writers of America. When not writing or reading, she likes to spend her time watching films, gardening, or traveling. She lives in North Carolina with her husband, son, and some very spoiled cats.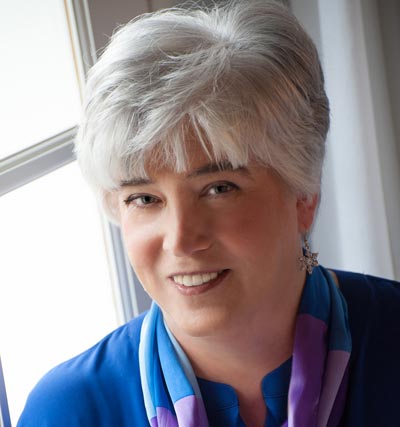 Book Review by Bree Herron
As a former librarian it is so easy for me to fall in love with mysteries set in a library. It might have to do with the nostalgia that is provided with the thought of shelving books or the smell of a new fall day walking into the library. No matter what draws me in, I stay and fall in love with the story, characters and setting. That leads me to this novel, not only will you want to cozy up with this story, but you will also want fall to be here. Pumpkin spice latte, anyone?
Amy is that librarian that you wish was your BFF. She is fun, smart and down right charming. Plus she loves her job and community which speaks strongly to how she handles solving mysteries. She doesn't race to conclusions, but dissects the options and follows the clues.  It is fun to solve mysteries with her, and I don't feel myself racing past her to the answers.
Another place I want to visit again and again. From the charming library to the community, Taylorsford is a place that should be real. At least through the series we get to visit it often (or I hope). Fall in this mystery is probably my favorite season ever depicted. I could seriously feel the breeze and smell the leaves from the pages of the book!
I hope it is pretty clear that I really enjoyed this book.  If you look for mysteries that will have you in step with the character and falling in love with the setting, this is the book for you. Those that are passionate for the autumn season will find themselves as excited as I am after reading this book for the crisp air.
What's your favorite season?
**DISCLAIMER: I was provided an opportunity to read this book as an Advanced Reader Copy in return for a fair and honest review.
<h2><span class="inner">Giveaway</span></h2>
Professional Reader Affiliates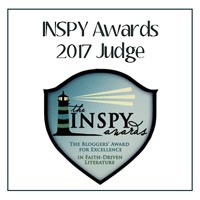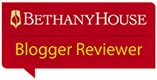 Affiliate Disclosure
I am grateful to be of service and bring you content free of charge. In order to do this, please note that when you click links and purchase items, in most (not all) cases I will receive a referral commission. Your support in purchasing through these links supplements the costs of keeping my website up and running, and is very much appreciated!